JOIN THE WEBINAR to learn to create pivot table, summary of business data, & create insightful charts to convey your message to stakeholders
About this event
Excel has long been the go-to tool for business users. However, with the increasing use of data science in making business decisions, python might one day overtake Excel as the must-have tool for all businesses.
Every aspiring developer wants to learn it. Everyone who's started learning it wants to get better. If you're a beginner looking to hop on the Python bandwagon too, we have some useful tips that will help you grasp python better than your peers.
Discover how with python, data wizards who can manipulate data and make sense from data are so highly sought after and paid so much. Also, find out how you can begin your path into the world of artificial intelligence and data science
Sign up today by << SELECT A TIME >> and reserve your seat before it's fully booked.
WHY IS THIS IMPORTANT?
Today, artificial intelligence and data science are the focus of big tech companies like Google, Facebook, Amazon, Tencent, Alibaba, and Netflix. Almost every successful company is powered by machine learning and artificial intelligence.
One of the reasons is because of the implosion of data. According to Forbes, we generate a mind-boggling 2.5 quintillion bytes (that is 18 Zero's after 1) of data every single day! Data has now become the new electricity in this era.
As a data scientist or data analyst, you are equipped with the skills to analyze the gems in the data collected by companies and use them to create actionable business insights that drive the company towards its goals.
If you haven't noticed, there is a boom in the demand for skilled data scientists and data analysts today. Multinational corporations (MNCs), small-and-medium enterprises (SMEs), and startups are all fighting it out to grab talented data whizzes who can turn raw data into powerful, insightful information to drive business goals. It is also one of the reasons why these data wizards are so highly paid. According to Glassdoor, the average salary for a Data Scientist ranges from SGD 5k – 7k per month.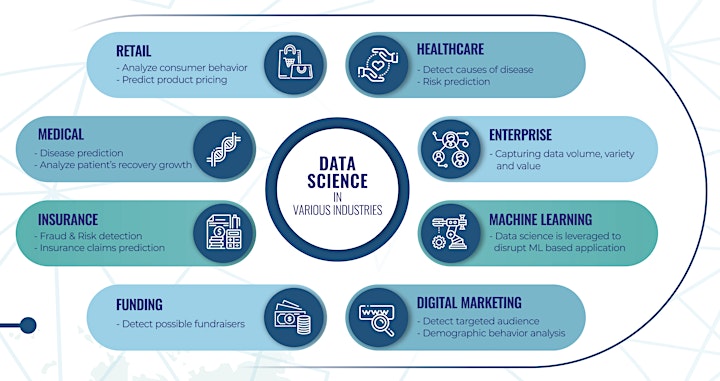 In this workshop, you will learn the basics of python programming and how you can leverage data science libraries like Pandas and Numpy to carry out your business analysis.
WHO ARE DATA SCIENTISTS/ANALYSTS?
Data engineers are supporting pillars of the Big Data ecosystems. They are involved in designing, managing, and building scalable platforms so that businesses can serve millions of users around the world.
Data scientists, aka the wizards of this era, build algorithms that can understand customers and predict their next move. They help businesses to interpret, manage, and solve complex problems through data by leveraging their data expertise.
Data analysts turn everything they touch from raw data into refined and insightful information. This information can be used to drive organizations into market leaders.
WHAT WILL THE WORKSHOP COVER?
Learn the basics of python programming
Leverage data science libraries like Pandas and Numpy to carry out your business analysis.
Learn how to create a pivot table
Learn to summarise the business data
Create insightful charts to convey your message to stakeholders.
Life will never be the same again once you are introduced to the world of python and its business applications.
So what are you waiting for click on 'SELECT A DATE' and reserve a seat, before we run out of the space?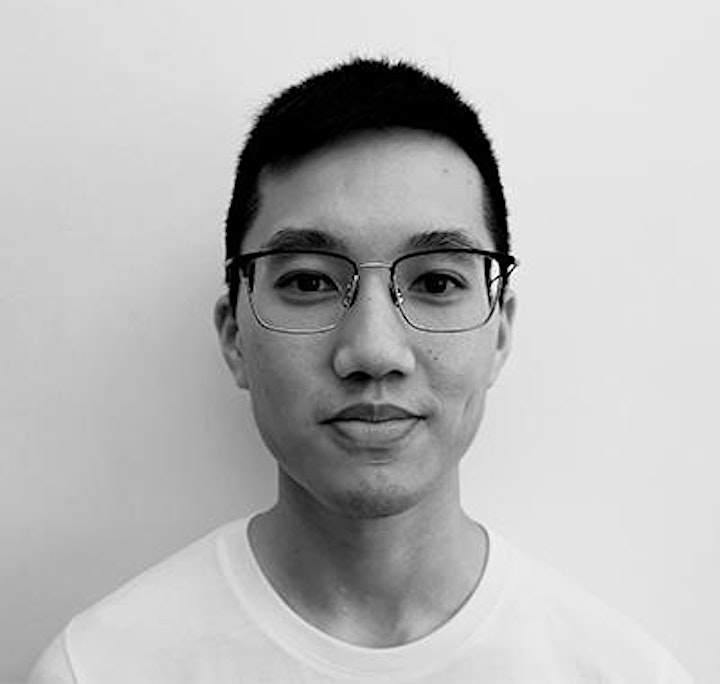 SPEAKER'S PROFILE
LIM SI JIE
DATA SCIENTIST at FINANTIER
Si Jie is a data scientist that is passionate about the art of data science and using data science/AI for good. He is an alumnus of Nanyang Technological University, having obtained a degree in Actuarial Science. Most recently, he completed his master's degree in Financial Engineering with WorldQuant University.
He is currently leading the data product at Finantier and building innovative credit scoring models to help the unbanked in Southeast Asia access better financial services. Prior to this, he was an AI Data Scientist at Vulcan AI, building computer vision solutions for the agricultural industry to analyze mobile and satellite images.
Note:
By registration, I am giving my consent to MAGES Institute of Excellence ("MAGES") to collect, use and disclose my personal data for the purpose of contacting me about the products and services offered by MAGES. The Data Protection Policy is available on the website www.mages.edu.sg.
MAGES reserves the right to cancel the session if the minimum pax is not met. Full refund will be administered if sessions are cancel. However, no refund will be provided if you cancel from your end. Please discuss with the management in case of any concerns.
Organiser of Practical Python for Business Enterprises
MAGES Institute of Excellence is a specialized Higher Education School offering Creative Technology Courses with up to 50% Scholarship for talented students. Based in Southeast Asia's Technology Hub - Singapore, MAGES provides a niche curriculum, taught by Industry Professionals in a campus with cutting edge Facilities and Infrastructure. Focusing on courses in the area of Game Technology, Game Art, 3D Animation, Concept Art and even Emerging Technology (AR/VR) - MAGES provides students with holistic learning, taught by lecturers from Multinational Studios such as Ubisoft and Zealot Digital. 
MAGES teaching techniques are curated to ensure Employability of the students - hence, the output of most MAGES Courses is a Final Portfolio created by the student with the help of Industry Professionals. This prepares them to launch their Career in the Creative Industry of their choice.
Quality Program & Degree Pathways to reputed universities: Whether the students choose full-time study program at MAGES, they can be assured of our commitment to deliver a world-class learning experience to you.
Please refer to www.mages.edu.sg for more details on the courses.