Preview on Group Program - Navigating Difficult Conversations
Embark on a journey to have deeper connections with self, and others. Recognised unhelpful thoughts and learn new communication ways
About this event

About Group Program
"Tough love and brutal truth from strangers are far more valuable than band-aids and half- truths from invested friends, who don't want to see you suffer any more than you have" - Shannon Alder
Are you ready to embark on a journey that would facilitate a paradigm shift on viewing conflicts as a source of stress to conflict being an opportunity for deeper connection and change?
Each one of us wants to get our needs met, whether it's intimacy, attention, connection, recognition, respect, care, companionship, or love.
Program Takeaways
- Befriend your inner critics, to deepen compassion for self and others
- Reduce loneliness and increase connection to experience love and support
- Learn ways of staying connected with life in us, even in challenging situations
- Explore pathways of dealing with unpleasant experiences in our lives and embrace them
- Introduction to a new lens/model of communication
- Develop skills to engage in difficult conversation
- Transforming Self-Judgments to Self-Compassion
- Learn how to respond rather than 'react'
Who must enrol for our program?
If you face communication issues, conflicts, relationship issues or if you are distressed this is a program for you.
If you would like to better your life and those around you with practical communication skills, this program is for you.
You can reside anywhere in the world and join this small restricted program to 10 participants.
There is no pre-requisite requirement.
About Our Facilitator - Anisha Pandya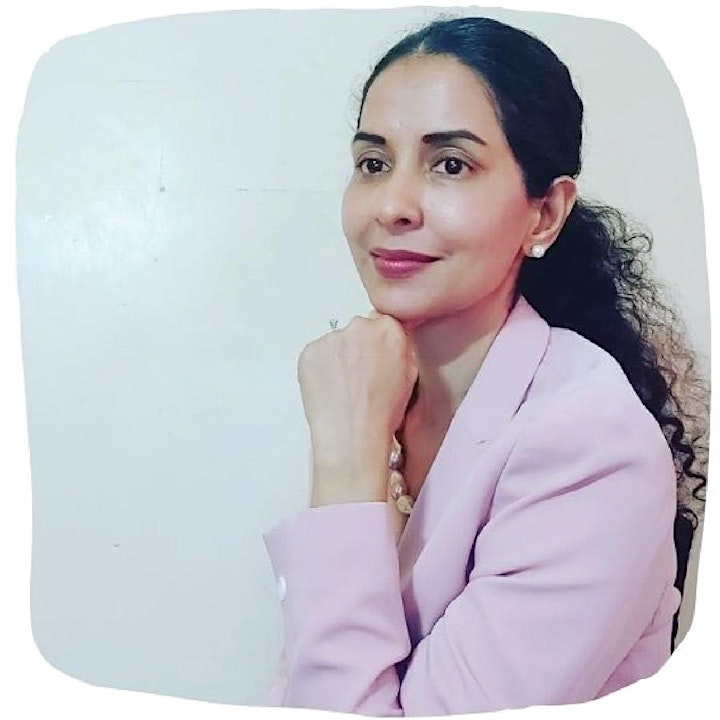 Anisha's mission is to empower individuals and systems to be the best versions of themselves by scaffolding the processes of reaching within to discover the depths of their own potential and reaching out to create nourishing relationships.
Her uniqueness is her ability to instantly connect with people and see the world through their frame of reference. She is Masters in Counselling Psychology (Mumbai University) and has been working as a psychotherapist, leadership coach and transformation facilitator with a diverse and expansive range of people across various sectors both nationally and internationally. She has 4000+ hours of experience in coaching people across India, Singapore, USA, UK, Thailand and other countries.
Over the last 14 years, her work has been about acting as an impetus in unlocking the human potential.
Program Details
Forthnightly Thursday Program
Maximum Participants - 10
Fees - $130 per session to be collected every month in advance for 2 sessions
Please note -
It's an ongoing forthnightly group program for 6 months
We do not encourage cancellations.
Fees are non-refundable
If there is a withdrawal, we will give the place to the next on the waiting list.
Live Preview with Anisha
Register now for our live preview on 30th September via zoom at 6.30pm Singapore time. You can ask all your questions about the program directly to her.
A Few Testimonials
This path has been awesome…in my entire journey of self-discovery, no other path has been so profound. Not only it helps me to understand who am I and what makes me who I am, but it also beautifully integrates me in the profession of coaching.
Most importantly the echo system you all provide, though we may not be talking very frequently, the core of the heart of each one of you are so close and dear that I can share anything with you without fear of judgment and invalidation.
Finally Anisha, my dear friend and mentor. I haven't come across any trainer/teacher/mentor who understands me most and provides me the space of learning and growth
Transactional Analysis is a journey of awareness (A) to autonomy (A). It supports one to integrate Adult (A) to Adult (A) ego states. Anisha- as her name speaks her work incidentally begins and ends with (A). She is amazing, nurturing, impressive, supporting, harmonious and an amicable person who facilitates learning effectively. She helped me in my journey of awareness to autonomy enabling me to integrate my Adult. She is my guru and I am proud to have learnt practicing equality and compassion from her. She made me aware of my feelings and helped me in setting tone of my life with awareness. Thankyou, Anisha!
For me 'Transactional Analysis' and 'Anisha Pandya' are the two sides of same coin. I'm sure it's only due to her extraordinary clarity in the distinctions of 'TA' the subject has been interesting and intriguing. I could deeply explore various facets of my life, my thinking process, default behaviour and correlated actions. These insights have immensely supported me in my psychological growth and helped me look at the world from a new perspective. During this journey with Anisha – I truly understood each word of this quote by John Dewey 'Education is not preparation for life; education is life itself'.
I got to know about TA a little after my daughter was born. Got to know about Anisha and enrolled on her class. From the time I have been with her, this being the third year, she has helped me gain knowledge and changed me as a person. She is the only teacher who never gave up on me. Though I had zero knowledge about psychology, I understood the subject so easily.
Thank you Anisha for being in my life, you are a TRUE friend.
Organiser of Preview on Group Program - Navigating Difficult Conversations