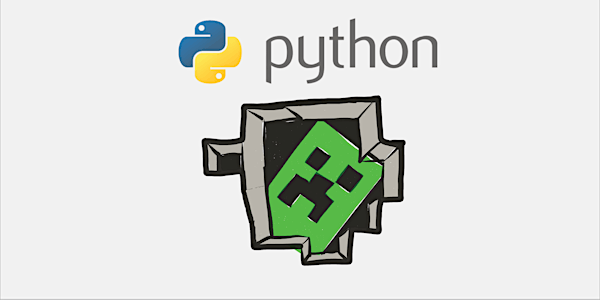 Principles 1 @ Marine Parade : Dec Camp | 5 Dec-9 Dec | 10am-12pm
Coding classes for 13-16 year olds
Date and time
Mon, 5 Dec 2022 10:00 - Fri, 9 Dec 2022 12:00 +08
Location
Marine Parade Campus (Parkway Centre) 1 Marine Parade Central #04-06 Singapore, 449408 Singapore
Refund Policy
Contact the organiser to request a refund.
About this event
Principles 1 - Holiday Coding Course for Ages 13 - 16
PYTHON FUNDAMENTALS
Prerequisites:
No prior coding experience necessary

Prospective students must have either completed the local PSLEs or graduated from Grade 6 in an international school before enrolling
This course introduces computer programming as the craft of problem-solving through writing sets of instructions for a computer to run – what are known as programs. Code Campers are taught how to read and write these programs in the massively popular and widely adopted Python programming language. Lessons primarily focus on having students familiarise themselves with the most primitive types of instructions that can be understood by every computer and understand how these can be composed to build up virtually any computer program:
creating and accessing variables for storing and manipulating data

making simple decisions with conditionals like the if statement

repeating instructions through loops like the while statement
After this course, students will walk away the ability to read, analyse and construct simple programs. They will also gain an appreciation for how programming is applied to solve problems in fields as diverse as mobile, web development, artificial intelligence, robotics, financial engineering and bioinformatics.
Course Schedule
This is a 5-day coding camp. Lessons will be conducted at our Marine Parade campus from 5 - 9 Dec, 10am - 12pm. Students can also choose to join the same class remotely via Zoom.
About the organiser
School Policies
We can't wait to welcome you on Campus! Before you arrive, here are some of our Campus policies that you need to be aware of.
MINIMUM CLASS SIZE
Please note that we require a minimum of 3 Code Campers to start a class. You will be fully refunded if the class minimum is not fulfilled.
MISSED CLASSES AND MAKE-UP CLASSES

SG Code Campus offers structured and outcome-driven courses to equip our Code Campers with the necessary programming proficiencies to progress through our learning roadmap. Full attendance for each course is important to ensure that students are able to progress smoothly in their learning journey.
For a missed lesson, the student will receive a video link to the lesson missed that will expire in two weeks, as well as any necessary materials used in class. Subject to the availability of the instructor, a 15-min consultation can be arranged after the student has covered the video and attempted any necessary exercises to clarify any student doubts. 
CANCELLATIONS & REFUNDS
We strive to maintain a low instructor-to-student ratio for our courses to maximise the learning experience. Hence, seats are limited and we greatly value each and every seat that we offer. If you cancel your registration for any of our courses for any reason whatsoever, the following refund policy applies:
100% full refund if written notice of any cancellation is received by us at least 14 days before the start date of the course.
100% credit refund if written notice of any cancellation is received by us at least 7 days before the start date of the course. 
No refund will be given if written notice of any cancellation is received by us less than 7 days before the start date of the course. 
There will not be any refund or credit offered for physical classes that need to move online. We have continuously honed our conduct of online classes, and are confident that our online classes will still deliver a fruitful learning experience for the kids.
Please note that credit refunds are valid for 12 months from the date of issue, and can be applied to any other SG Code Campus course (subject to availability) within the validity period. If a course of a lower value is selected as a replacement, no refund of the difference in course fees will be given.
WHAT TO BRING
We provide all necessary equipment for students in the classroom, including a Macbook and other hardware devices where applicable. Your child should bring a water bottle and a jacket, as it can get cold in some of our classrooms.
PHOTOGRAPHY & VIDEOGRAPHY
Please note that photographs and/or videos may be taken during classes or events for educational, training and marketing purposes.
If you do not wish for you or your child to be featured in any educational, training and/or marketing materials, please notify us via email at enquiries@sgcodecampus.com, prior to the start of your child's course with us.