Imagine what you can accomplish if you are a confident speaker? Don't delay. Develop your confidence now.
About this event
The training style of this programme stands out as it includes detailed and extensive feedback analysis on students' presentation and performance, to show them where they can make immediate changes to generate increased results.
Ernest's coaching stems from years of experience as a well known speaker in Asia, he is one of the Founders of Asia Professional Speakers. Founder of the first Mandarin Toastmasters in the world and the founder of the first Community Centre Toastmasters Club.
A Toastmaster for 36 years and still going strong.
Best-selling Author of seven books.
Winner & Judge to many public speech contests.
Ernest is named as the Godfather of Toastmasters by the Straits Times in 2016.
Objective
Develop confidence in front of an audience
Deliver your speech with style and grace
Design your presentation/speech with clarity and hilarity
Discover the magic in rhetoric
Bring out the best of verbal and non-verbal communication in you
Understand the persuasive, assertive and creative power of speech
This course will enlighten you about Behaviour, Knowledge and Skills of Public Speaking. These three critical success factors surround the core of public speaking. The more you understand your behaviour, your knowledge and the skills of public speaking; the more you can utilise the power of public speaking to influence the audience. You can succeed as a speaker, trainer and leader. This programme will help you analyse and internalise the techniques applied by these extraordinary speakers: Obama and Kennedy.
Who should attend
CEOs, managers, sales people teachers, leaders, students and anyone who needs to speak in front of an audience.
Outline
Architecture of a speech
Compare speech with building
Grandeur, system and foundation
Different styles and structures
Leave a legacy
Types of Presentation
Purpose and objective of a presentation
Techniques in crafting types of presentations
Analysis of a champion speech
Internalise the techniques of a champion speaker
Organisation of a Presentation
Understanding the power of opening
Making your presentation memorable
Structuring your presentation for easy retrieving
Making your presentation go smoothly
Ingredients of an impressive presentation
Ingredients of an effective speech
How to apply these in your speech
Rhetorical techniques - how to apply them
Stories and personal experiences
Watch videos of Obama and JFK
Analysis of their speeches
Understand the techniques
Overcome Stage Fright
Therapies to fight fear
How to overcome fear of the presentation
Sign and symptoms of fear
Creating a state of excellence
Deliver with style
Body language
Platform manner
Vocal variety
Pause with authority
First impression, lasting impression
Appearance
Create impact
Build rapport
Eye contact
Think and speak spontaneously
Thinking on your feet
Techniques for impromptu speaking
Delivering seamlessly and effortlessly
Understanding the pitfalls and avoiding them
Face to face with audience
Audience analysis
Handling questions and answers
Conduct Q & A with panache
Be the best you can be
This is a two-day continuous physical workshop on consecutive Saturdays starting at 9a.m - 12noon.
Public Speaking is More Important than Ever—and Harder.
Since our COVID-19 crisis began, speaking for business has become an unprecedented challenge, for new and seasoned public speakers alike.
Bonus workshop
Fast-paced, fully participatory experience that will help you navigate the "new normal" for business communication.
Communicating virtually—to be heard, and to make a lasting impression
Due to the current situation, tickets are limited. Dr Ernest Chen insists on keeping this an in-person live coaching event. This is for students who wants to get maximum transformational results, guaranteed.
If you want to walk away a more influential and confident communicator, grab your ticket right now.
This event is priced at a special Eventbrite introductory price in consideration of the current COVID-19 pandemic.
#StaySafe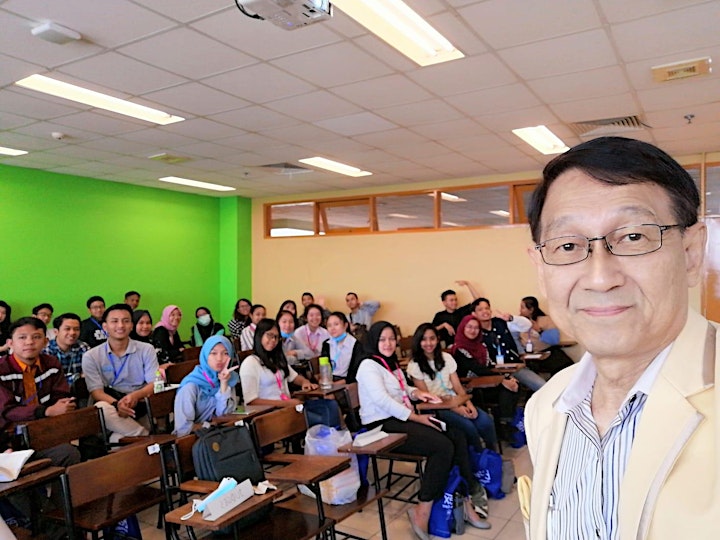 https://earnestlyspeaking.com/