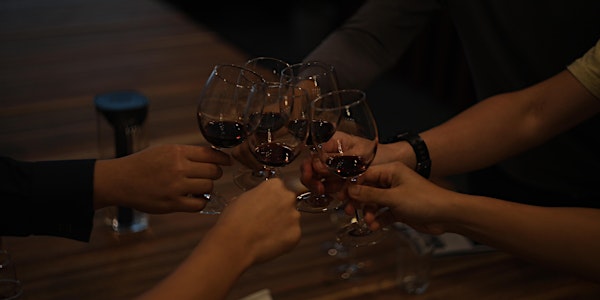 Multiple dates
Private Wine Tasting Class ($50/pax) Available Every Day!
Looking for an affordable yet exclusive wine-tasting session from your own place? Grab any free ticket and let's plan your night!
Date and time
Sat, 4 Feb 2023 14:00 - Tue, 1 Aug 2023 00:00 +08
Location
Our Sunrise Gardens Tasting Room 57 Sunrise Avenue Singapore, 806748 Singapore
About this event
An Exclusive Wine Tasting Session
Date night? Birthday surprise? Company mini-retreat? Night in with friends? We provide private wine-tasting classes/events that can suit any occasion. Whether you're looking for a sit-down wine-tasting class or a more casual wine night with friends, we can customise our sessions to your liking.
Want to try different wines out of our wine list? Want to try a pairing session with food and wine? Anything you can dream of, we'll make it happen.
A Private Wine Tasting Session
Imagine a private wine-tasting class/event right from the comfort of your own home/office. We are able to provide our wine-tasting sessions anywhere in the country, and we have our own space at 3 Kallang Sector for up to 8 people, or 57 Sunrise Avenue for a larger scale event, if you're looking for a venue outside your own!
An Affordable Wine Tasting Session
Have a budget? We can work with that. Our goal is to create a unique experience with each wine-tasting session, and we are happy to work with the budgets that you have set aside for your event. Here is an approximate pricing guide:
Private standard 2h wine-tasting class for 5 pax and above: $50/pax
Private standard 2h wine-tasting class for under 5 pax: $250/session
Corporate standard 2h wine-tasting class for 8 pax minimum: $500 (Maximum of 32 pax)
What Does A Standard Wine Class Look Like?
Imagine 4 exclusively imported European wines (2 reds and 2 whites) that our certified wine professional will take you through in a subjective and objective tasting. While we sip our wines and munch on snacks, we will navigate:
Wine faults and how to identify them
Subjective and objective wine evaluation and tasting
The basics of wine: How it is made, winemaking techniques, storing, ageing and consuming wine
Our selected wine region
An in depth tasting and exploration of our wines
You will walk away with a wine-saturated palette, class booklets and handouts, and a unique wine-tasting memory with your friends.
Frequently asked questions
What are the the available timeslots for booking?
What locations are available for booking?
What is the refund policy?
What is the payment policy?
About the organiser
You'd think that one has to be interested in wine to join a wine-related event, but you'd be surprised to find out that our customers who had the most fun were those who knew nothing about wine, and in fact considered themselves uninterested in wine. Our experiences are designed to be novel for those who have never experienced a wine event before.
If you're adventurous or have a group of friends who are unsure of their next weekend activity, rally them up and come down to one of our events!