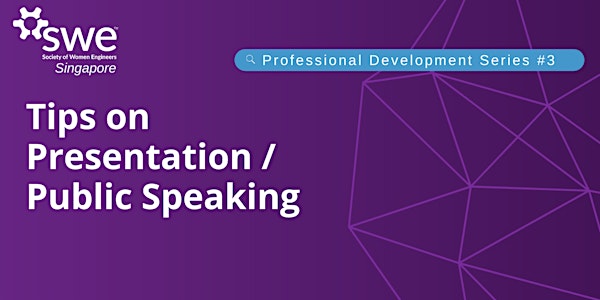 Professional Development Series - Tips on Presentation / Public Speaking
SWE Singapore is back with the next webinar for its Professional Development Series. This session is on Presentation / Public Speaking.
About this event
Fearful or unconfident when speaking in front of other people? Do you have a great idea and want others to value it? Or maybe you just want to polish your presentation skills.
Then this professional development session is just for you!
One is a subject matter expert who will give us useful advice on how to be confident when speaking in public. Last but not least, we will hear from two leading women in STEM who had plenty of public speaking experience at work and are willing to share their experience in technical and business presentations.