Programme on Bridging Business and Social Impact Find out how to optimise for impact and profits.
About this event
This programme is ideal for anyone who would like to optimise for Impact and Profits. These include CSR professionals, corporate communication professionals, human resource professionals and any staff interested in doing social good.
This programme includes 1 Empathy Building Experience and 4 courses taught by social entrepreneurs from Social Collider, Etch Empathy and Soristic Impact Collective.
Creating Shared Values
Impactful alliances with non-profit & grassroots organisations
Intrapreneurship
Programme Evaluation for social good
Blind Date - Experiential Programme to experience eating in darkness
You may choose to attend either the whole programme or any of the workshops, the prices are as follows:
4 workshops: $2000/pax
4 workshops + Experiential Programme: $2250/pax
For more information, you can email us at connect@soristic.asia or info@socialcollider.co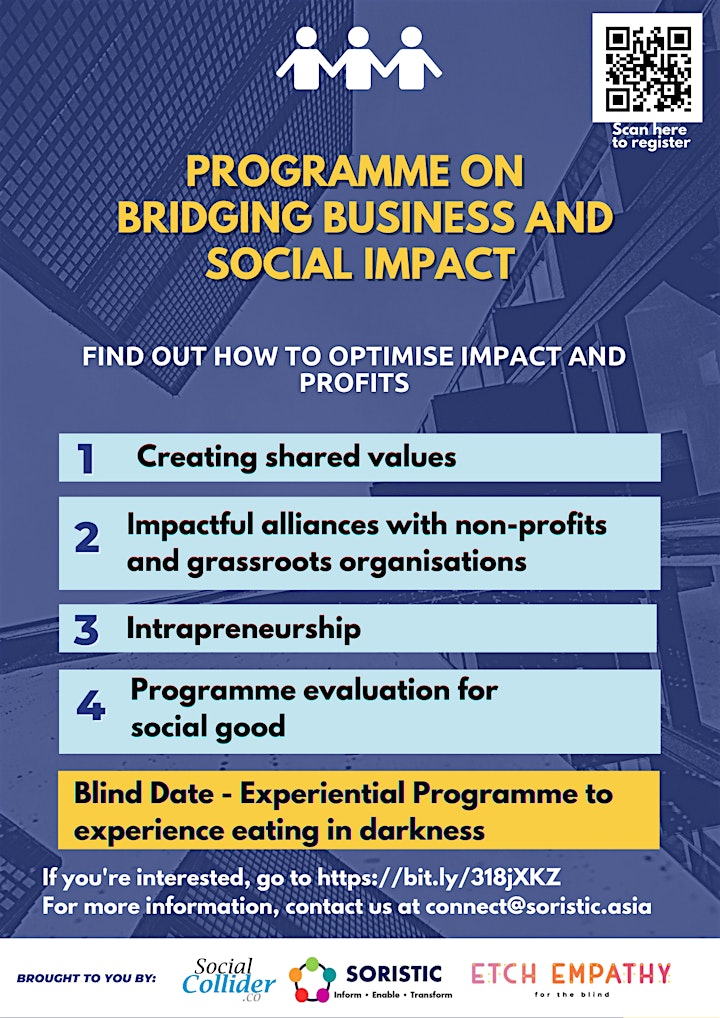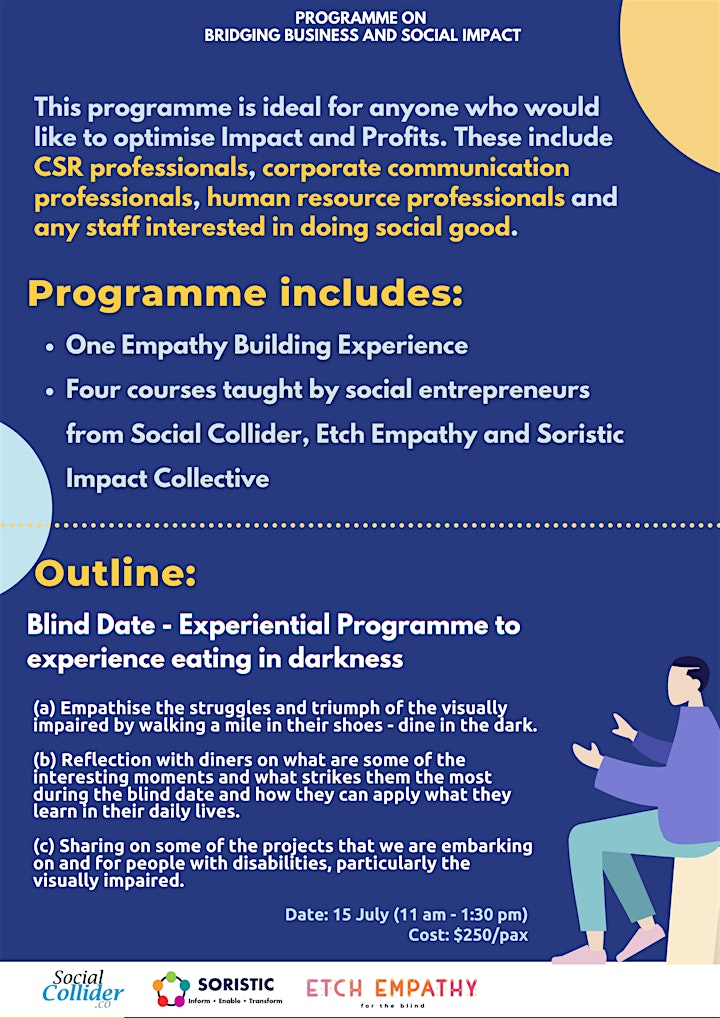 Organiser of Programme on Bridging Business and Social Impact
Soristic Asia is a Singapore-based non-profit organisation that is committed to enabling individuals and organisations to alleviate inequality within their communities in Singapore and the rest of Southeast Asia. We strive to be the enabler for social change through our social impact developmental and impact consultancy work. To date, Soristic has organised numerous Social Connex talks, public and customised workshops which has reached out to more than 400 individuals from all walks of life but especially, people who are passionate about social issues and keen to find out how they can create social impact.