About this Event
Housing a combination of popular sports such as 3-on-3 futsal & basketball and a range of diverse fitness activities under one roof, this sports event promises participants an exciting yet challenging journey of fitness, fun and leisure.
Date: 12 October 2019, Saturday
Time: 8am - 9pm
Location: OCBC Arena, Hall 1
_____________________________________________________________________________________
DETAILS OF MAIN STAGE WORKOUTS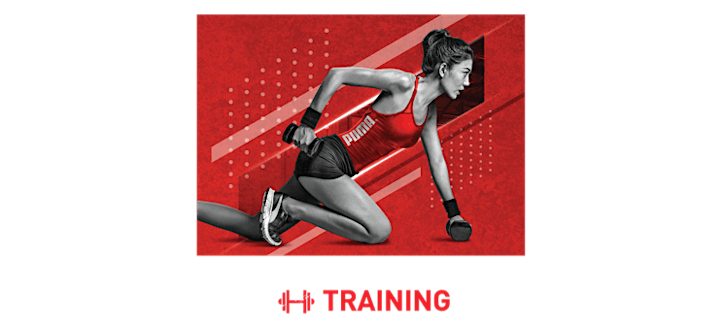 Featuring a 3-hour workout session led by popular fitness classes consisting of;
• Rebel Flow by YOGA+ Trainers,
• HIIT by FITNESS BRAVO Trainers and
• Rhythmic Boxing by STILL BOXING Trainers .
To register, click on Tickets > Individual.
Note:
Registered participant to receive 1 x Training Pack
Participants are to select their preferred session(s) from the three available sessions starting from the first session at 9.00am and the last session at 5.30pm. Refer to training sessions below.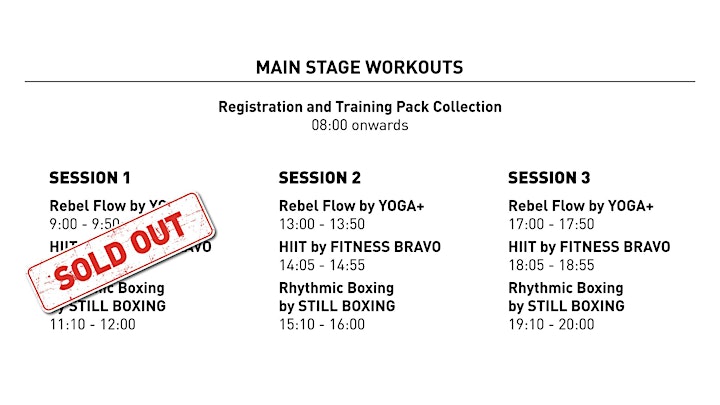 DETAILS OF TEAM SPORT TOURNAMENTS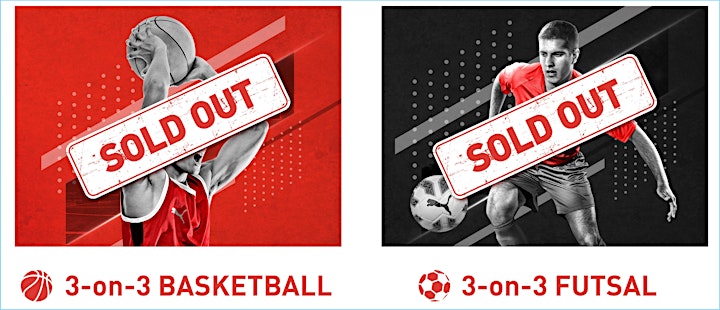 The 3-on-3 basketball and 3-on-3 futsal tournaments will consist of a group stage round robin, where teams will be split into groups of three for a face-off against opponents. Following the group stage round robin, the top placed teams will proceed to the knockouts stage.
To register, click on Tickets > Team > Create a Team
Note:
Registered team to receive 4 x Tournament Pack.
Each team must consist a total of 4 players (3 players + 1 substitute). Refer to both tournament schedules below.
Rules & Regulations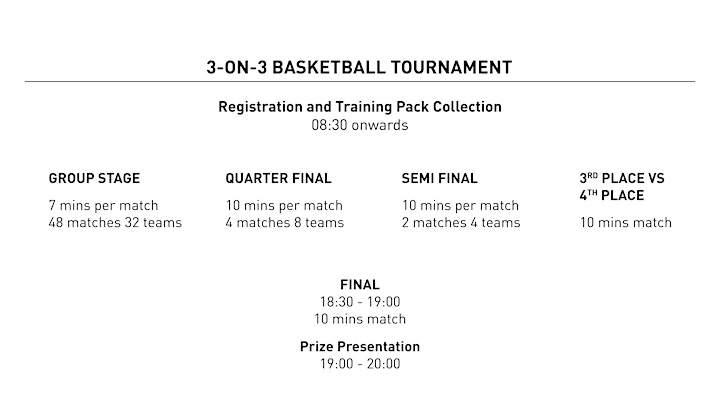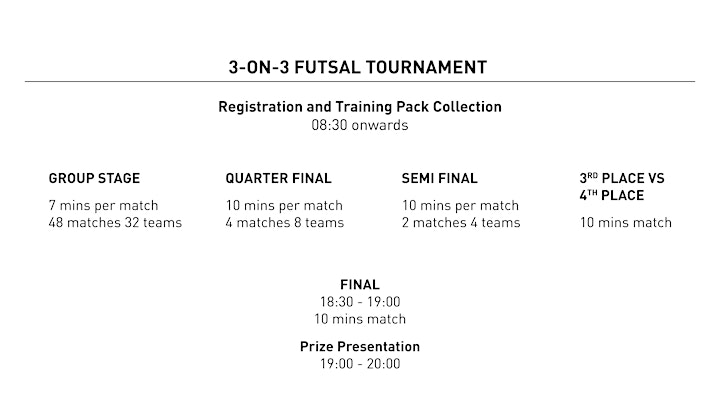 _________________________________________________________________________________
TRAINING/TOURNAMENT PACK
All participants will receive the following entitlements included in the Training /Tournament Pack (worth $38 each):
• Drawstring bag
• T-shirt
• Sponsors vouchers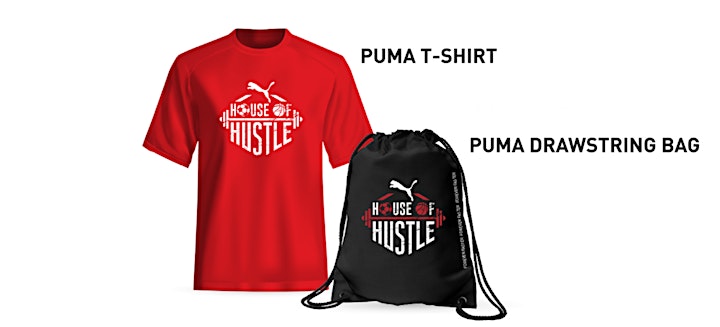 Note:
1. Collection of Training Pack and Tournament Packs will be on the actual event day at the Registration Counter at OCBC Arena, Hall 1 starting from 8am and 8.30am respectively.
2. Refer to size measurement chart below before selecting your HOUSE OF HUSTLE T-shirt size. Do ensure you have selected the correct size. Sizes cannot be exchanged upon collection.

IMPORTANT:
Please note if you are unable to collect your Training/Tournament Pack and wristband in person, you may authorize a representative to collect on your behalf with the authorization document.
Download PUMA HOUSE OF HUSTLE Event Guide for a smooth experience at the event!
Frequently Asked Questions (FAQs)
WHEN SHOULD I COLLECT MY TRAINING/TOURNAMENT PACK(S)?
A) TRAINING SESSION
It is recommended for participant to collect their Training Pack at least 1 hour before their registered training session.
B) TEAM SPORT TOURNAMENT
It is required for all 4 participants to collect their Tournament Packs as a team from 8.30am to 9.30am.
Collection of Training/Tournament Pack will be at the Registration Counter. It is the participants responsibility to take note of the timing for collection of Training and Tournaments Pack. Do refer to training and tournament schedules as shown above.
WHAT SHOULD I BRING ALONG FOR EVENT ADMISSION?
Upon confirmation of your tickets, e-tickets will be issued to your registered email address. You can present the e-ticket on your mobile device, or print out your e-ticket, for entry into event ground. If you intend to present a printed copy of the ticket, please ensure that the QR code on the printed ticket is clearly visible and not folded or damaged.
CAN I LEAVE AND RE-ENTER THE EVENT GROUND?
Yes, you may. All ticket holders can leave and re-enter event ground at any time.
ARE THERE FOOD & BEVERAGES AT THE EVENT?
There will be sales of food and beverages at the event ground . Water coolers are also located next to OCBC Arena, Hall 1, so remember to bring along your drinking bottle! No outside food allowed!
DO I NEED TO BRING MY OWN YOGA MAT?
No mats are required for main stage workouts.
WILL THERE BE BAG STORAGE?
Pack light! There will be limited bag storage available to store your belongings. Just remember that it is on first-come-first-served basis, so do head down to the House of Hustle early.
CAN THE TICKETS BE REFUNDED?
Strictly NO refund for any purchased ticket. Should there be any latecomers and are denied entry to their registered training or team sport tournament session, the ticket purchased will not be refunded for any reason whatsoever.
If you have any further questions, do drop us a friendly note at hello.sg@puma-hoh.com, we will reply you within 3 to 5 working days.
For more information, please visit PUMA HOUSE OF HUSTLE.
#PUMAHOH #PUMASG