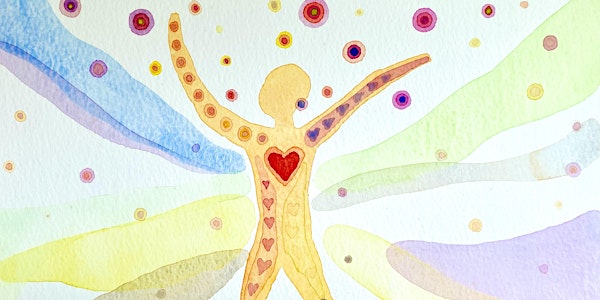 Multiple dates
Qigong Flow with Singing Bowl Sound Healing
Qigong movements, mental focus & breathing techniques with Master Jin while Christina sync the Qigong flow with sound healing.
By The Singing Bowl Gallery
Date and time
Sun, 13 Nov 2022 15:00 - Fri, 21 Jul 2023 20:00 +08
Location
The Wellness Studio by The Singing Bowl Gallery 160 Robinson Road #04-12 Singapore, 068914 Singapore
Refund Policy
Refunds up to 1 day before event
Eventbrite's fee is nonrefundable.
About this event
Qigong Flow + Sound Healing
Activate the intelligence in your body to heal. Qigong is a powerful mind body healing practise that helps us prevent illness and heal. Combine with the therapeutic sound of the Singing Bowls, you'll develop a powerful connection with the Qi, the vital energy, and flow with the sound of the singing bowls in bliss.


Very often, our sound bath participants feel tingly sensation in the hands and feet, warmth in different parts of the body and tingling sensation in the skin. According to Qigong masters, that means we've activated the Qi in the body. Our energy is in a flow, and is communicating with the nature.


Let's take one step forward to make this Qi flow stronger. Bringing more beneficial energies in to make our body healthy.
Join Christina and Master Jin in this session to strengthen your energy and heal your body. Master Jin will guide you through Qigong mental focus, movements and breathing techniques while Christina will play the singing bowls that helps you connect with the energy flow and get into a relaxed meditative state.


What will happen
This session will begin with the opening movements and breathing techniques.
In each session, we'll focus on a designated sequence.
 Join our sessions to learn the full sequence.
Master Jin will teach the steps in detail and he'll correct your form whenever is necessary.
Christina will synchronise the whole qigong flow with the therapeutic sound of the singing bowls.
We'll complete the session with Qigong ending sequence.


This class is suitable for beginners and seasoned Qigong practitioners.

You'll activate your vital energy systems.
You'll feel more energy flow.

Your yin and yang will be balanced.

You'll be eased into a meditative state at the same time.

This energy practice helps heal you and keep you healthy as Qigong does.


Master Jin
Seasoned Qigong and Taiji practitioner for 16 years
Yang Style Taiji, Chen Style Taiji, Nam Wah Pai Taiji & Qigong
Spring Forest Qigong, Ba Duan Jing (Eight Brocades), Falling Water Qigong, Satori Qigong
Christina Shiu
Christina Shiu, founder of The Singing Bowl Gallery in Singapore, is a Singing Bowl specialist. Christina's learnings and teachings are rooted in the original lineage from world renowned Singing Bowl Master teachers, Santa Shakya and Shree Shahi. She has been consistently offering sound bath meditation sessions and Singing Bowl Workshop monthly for the pass 8 years. Many of her students are now offering singing bowl events in major yoga studios and wellness centres. She has also been invited to train spa practitioners in luxurious hotels in the region and performed in opening ceremonies of regional events. She also conducts wellness sessions with the singing bowls for corporations and government agencies in Singapore.
Our Studio
Our Wellness Studio is a space that is dedicated to hosting and conducting sound healing related sessions and training. We also offer personal Singing Bowl Therapy sessions by various Sound Healing Practitioners. Do contact us for your appointment.
Please arrive 10 min early for temperature check and to settle in. We will begin on-time and door will be locked 5mins after the official starting time. Latecomers will not be admitted as it would disrupt the experience for all. Do feel free to bring your own cover materials such as a scarf to keep yourself comfortable. Please arrange reschedule and refund at least 12hrs before the event starts.
About the organiser
Sound Bath | Meditation | Therapy | Workshop
The Singing Bowl Gallery is a place for better mental peace and personal wellbeing.
Our dedicated team is on a mission to bring more inner-peace, balance and wellness to you through the use of the Singing Bowls and Meditation sessions.
Singing Bowl is a simple device that brings us to a relaxed and balanced state of being.
The process is easy, effective and enjoyable that doesn't involve any religious believes.
We offer regular group sound bath meditation sessions, various workshops, personal singing bowl therapy sessions and customised corporate retreat/workshop.