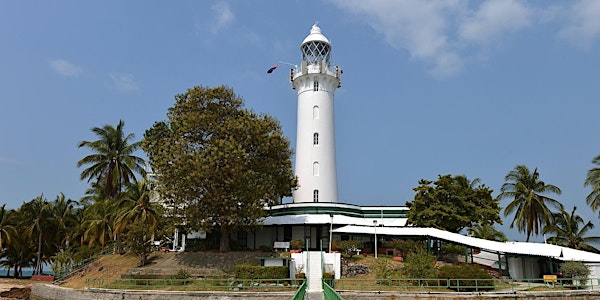 Raffles Lighthouse Tour (Physical Tour) - CLOSED JAN TO MAR 23 (ESTIMATED)
Can't wait to travel? How about a nautical journey out to Raffles Lighthouse!
When and where
Location
Marina South Pier 31 Marina Coastal Drive Singapore, 018988 Singapore
About this event
IMPORTANT NOTICE
Raffles Lighthouse tours will be temporarily suspended from January to March 2023 (estimated) due to the scheduled restoration works. We apologise for any inconvenience caused and look forward to seeing you after.
Sign up for other MaritimeSG Tours via https://www.mpa.gov.sg/events-careers/events/event-details/singapore-maritime-trails today!
Tour Synopsis
Cruise along our terminals, islands, and understand the types of vessels found in port waters of Singapore. We will then make a stop at Raffles Lighthouse to catch a rare sneak-peek into the workings of one of the oldest lighthouses in Singapore.
This Raffles Lighthouse Tour brings participants on a ferry, starting from Marina South Pier, passing by southern islands such as St John's Island, Kusu Island, Pulau Bukom, Pulau Sebarok and Pulau Semakau before disembarking at Pulau Satumu to visit the Raffles Lighthouse.
Raffles Lighthouse, built in 1855, has more than 167 years of heritage behind it. It is currently still in use and is the second oldest among the five lighthouses maintained by the Maritime and Port Authority of Singapore. Located along the Strait of Singapore, it marks the southern-most and turning point to guide ships in their navigation.
Participants will also be able to climb 88 steps up to the 29 metres-tall lighthouse for a panoramic view of the vast open sea and visit the museum to learn more about the history of lighthouse's operations.
*Participants have to be at least 18 years old to participate in the guided tour.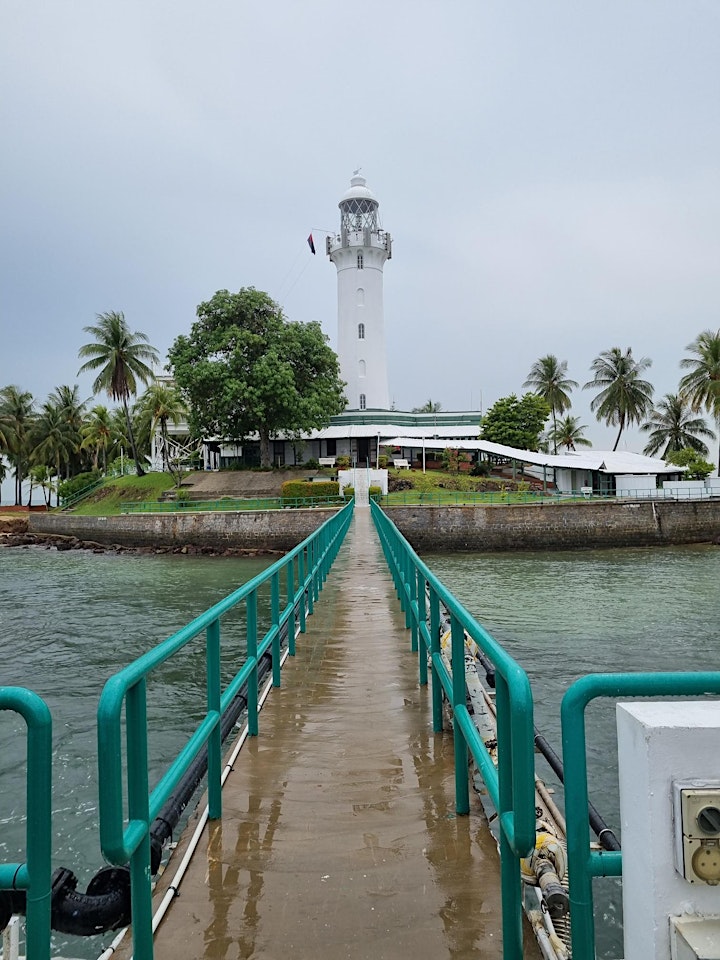 Programme Details
Please refer to tour details below:
1230 - 1300: Registration / Tour Briefing
1300 - 1415: Depart for Raffles Lighthouse onboard a ferry
1415 - 1545: Disembark at Pulau Satumu for Raffles Lighthouse Tour
1545 - 1700: Return to Marina South Pier / Closing Remarks
The Singapore Maritime Gallery will be closed for renovation from October 2022. The physical guided tour will be replaced by a virtual guided tour, which will take place on the 3rd Saturday of each month from 1000H to 1115H. The URL link to the virtual tour will be sent via your confirmation email.
Meeting and Ending Point
Level 1, Marina South Pier , (Please look out for guide with hand-held signage labelled "Raffles Lighthouse Tour")
(Nearest MRT: Marina South Pier Station, Exit B)
Due to limited parking lots available, it is recommended to take a public transport to Marina South Pier. The nearest carpark is available at Marina Bay Cruise Centre.
Ticket Prices
Standard Ticket: $58.85/participant, exclusive of platform fees paid to Eventbrite.
Student Ticket: $32.10/participant, exclusive of platform fees paid to Eventbrite.
Note: Raffles Lighthouse Tours will be conducted every 2nd and 4th Saturdays of the month, and tickets will be released for sale at 8am on the 1st of every month for the following month. Book your tickets early to ensure a spot on the tour. Do follow our Eventbrite page to be the first to be updated on the release of new tickets!
GST is collected on behalf of MPA (MPA GST Reg No MB81004379)
Important Note:
*All participants must be at least 18 years old as of date of birth
*To be eligible for the subsidised student rate, participants must also present a valid student pass issued by a Singapore-based education institution before the start of the Raffles Lighthouse Tour. "Valid student pass" refers to any student identification card (e.g matriculation card, student pass) issued by a Singapore-based education institute, regardless of whether the said education institute is a public or private institute.
*All tickets are strictly non-refundable and non-transferable, please ensure you register each ticket with a unique name as per ID and contact details. Please bring along your ID for verification.
*All prices reflected here exclude a non-refundable platform fees paid to Eventbrite
*Please be dressed comfortably in covered shoes and long pants/jeans. Strictly no slippers, dress, skirt or shorts are allowed as participants are required to climb steep staircases and be able to comfortably embark/disembark vessels.
*Participants may now bring along drinking water and light snacks and are to bring any resulting trash back to Marina South Pier for disposal to protect the environment.
*Participants are not allowed to bring anything back from Pulau Satumu to preserve natural ecosystem (e.g seashells, rocks, seeds or leaves)
*Participants are to keep to mainland for safety in view of unpredictable wave patterns (e.g do not wander out to the breakwater)
En Route to Raffles Lighthouse
Marina South Pier & The Port of Singapore
· Set off from Marina South Pier and spot the various types of vessels plying Singapore's waters. Learn of their unique characteristics, what cargo they carry and how they contribute to Singapore's economy.
Southern Islands
· Discover the Southern Islands, their historical significance, and their contribution to marine wildlife research today.
Pasir Panjang Terminal
· Get up close to a container terminal from sea. Learn about the operations of the Port of Singapore and hear about how we are innovating towards the future with the Next Generation Tuas Port.
Pulau Semakau
· Sail past Singapore's man-made offshore landfill and hear about how two islands were connected. Appreciate how this island is serving a critical environmental function to ensure a sustainable future for Singapore.
Raffles Lighthouse
· Learn more about the importance of lighthouses as landmarks guiding ships in their navigation around Singapore waters. Raffles Lighthouse built in 1855 is one of the oldest lighthouses that is still in operation. It is situated at the southern-most point of Singapore, marking the turning point for vessels travelling along the busy navigational channel in the Strait of Singapore.
Refund Policy
For all paid Tours, in the event that the Tours cannot proceed due to the decision of MPA and its Representatives, the amount paid will be refunded to the participants. Any service fee paid to booking platform would not be refundable.
Terms & Conditions
Kindly read the Terms & Conditions and Safe Management Measures here before registering for the tour.
For more information or clarification, please email: maritimesg_tours@mpa.gov.sg.
This event is proudly bought to you by Maritime and Port Authority of Singapore with Lionheartlanders Pte Ltd as the officially appointed tour operator