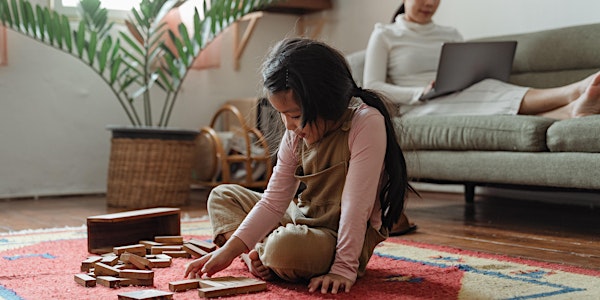 Raising an Emotionally Resilient Child
Learn the best ways to respond while your child is sad, angry, or scared. Discover how to use emotions as opportunities of connection!
About this event
Synopsis
Every parent knows the importance of equipping children with the intellectual skills they need to succeed in school and life. But children also need to master their emotions. Researchers have found that even more than IQ, your emotional awareness and ability to handle feelings will determine your success and happiness in all walks of life.
And as acclaimed psychologist and researcher John Gottman shows, once they master this important life skill, emotionally resilient children will enjoy increased self-confidence, greater physical health, better performance in school, and healthier social relationships.
The 1.5-hour talk is aimed to help parents to:
• Learn the best ways to respond when your child is sad, angry, or scared
• Discover how to use emotions as opportunities for connection and teaching
• Learn how to set clear, consistent limits while helping your child problem-solve
About the Speaker
Vincent Soo is a Family Life educator, relationship coach and psychotherapist for individuals, couples and families. He conducts workshops for singles, couples and parents to help them to enhance their relationships. He has also been conducting marriage preparation and couple enrichment workshops. As a Relationship Coach, he believes strongly in helping singles, couples, parents and their teenagers to build positive and flourishing relationships. He specializes in helping them to navigate their relationship challenges and establish great relationships with the significant people in their lives.
As an accredited provider of Positive Parenting Program (Triple P), I had worked with more than 200 parents in individual parenting sessions, and conducting more than 20 Triple P seminars in primary and secondary schools over the past few years.
As a Positive Psychology Coach, Vincent helps individuals to identify, develop and apply their character strengths to improve their mental wellbeing and live flourishing lives. He also helps individuals and students to identify and manage their emotions, empathise with others, establish and maintain healthy relationships with others, and make responsible decisions. He conducts Social-Emotional Learning (SEL), Stress Management and Anger Management workshops in schools.
Vincent holds a Masters of Social Science (Counselling) and a Bachelor of Arts (Psychology). He is certified to conduct Approved Accelerated Coach Training Programme recognised by International Coach Federation (ICF), and also as a Positive Psychology Coach. He was interviewed by MediaCorp Radio 938LIVE in Feb 2014 on "How To Build A Positive Relationship With Your Child?" and Mar 2014 on "How To Build A Positive Relationship As A Couple?"
Vincent Soo is happily married for 24 years. His wife, who is a teacher, shares the same passion as him in strengthening marriage and family relationships.
About the organiser
This talk is organised by Blended Concept Pte Ltd as part of our community engagement project. Blended Concept Pte Ltd is a social enterprise registered with raiSE. We provide a plethora of courses to help individuals improve their personal and family life.