[RAMCI Credit Academy] Finance for Non-Finance Personnel Workshop Mar 2018
Description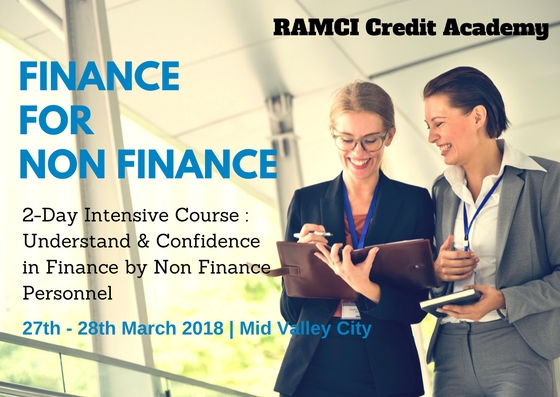 2-DAY INTENSIVE COURSE - MAR 2018
Topic: Finance for Non-Finance Personnel
Every business decision you make today has a financial implication on your organisation. Whether you are in general management, sales and marketing, production, operation or company secretary , you need some basic understanding of various financial sequences and implication of a decision made by your team members. This course is specially designed to provide the essentials tools for you to measure the organization's financial performance and trains you to be confident in using the tools for corporate performance measurement . Finance and accounting cannot be left solely to the financial staff as you will need the understanding of financial statement in order to create a competitive advantage over your counterpart within the same industry as well as monitor whether the target set, has been achieved.

Participants will learn the features and limitation of financial statement which become the primary source of information for decision making and success in the long term.

This program will also guide you through the various importance aspect of cost accounting and capital investment/project evaluation. We are pleased to bring you an 2-Day intensive Finance for Non-Finance Personnel Course at subsidized rate of RM1,888 only (the original price : RM2,890).
Date
2-Day Intensive Course:27/03/2018 & 28/03/2018, 9:00am – 5:00pm

Venue
RAM Credit Information (RAMCI) Training Roo
17-11 & 19-11, 11th Floor, The Boulevard
Mid Valley City, Lingkaran Syed Putra
59200 Kuala Lumpur

What's More?
Besides Intensive Course, you can get a free online credit assessment tool with RM200 credits ready for you to check your customers, vendors and suppliers through 1-click.

*Limited to first 30 registrations.
*T&Cs Apply.
Limited seats, first come first serve basis.
Customer Support
Tel: +603-2615 1111
Email: customer@ramci.com.my
COURSE BENEFITS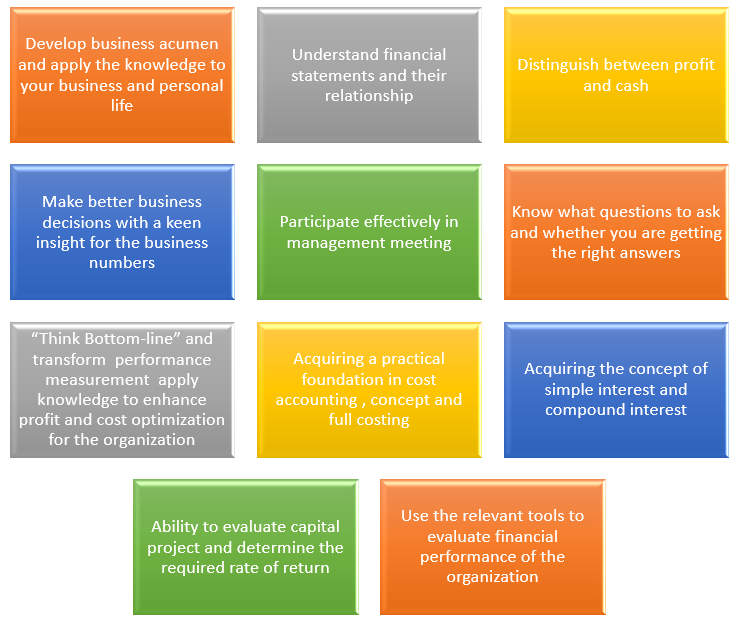 WHO SHOULD ATTEND
Managers or executives involved in decision making using financial statement , corporate planner, general manager, head of department , Legal officers, product executive , marketing personnel, project engineers , business analyst , business development executives /managers , Entrepreneurs & people who set up their own business. and other non-finance executives and managers.

METHODOLOGY
Lectures , discussions, simulation exercises and practical case studies

COURSE OUTLINES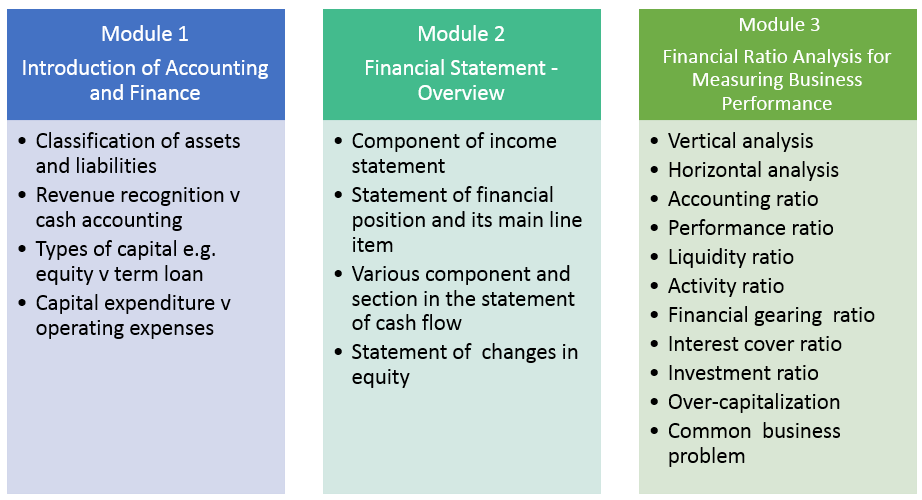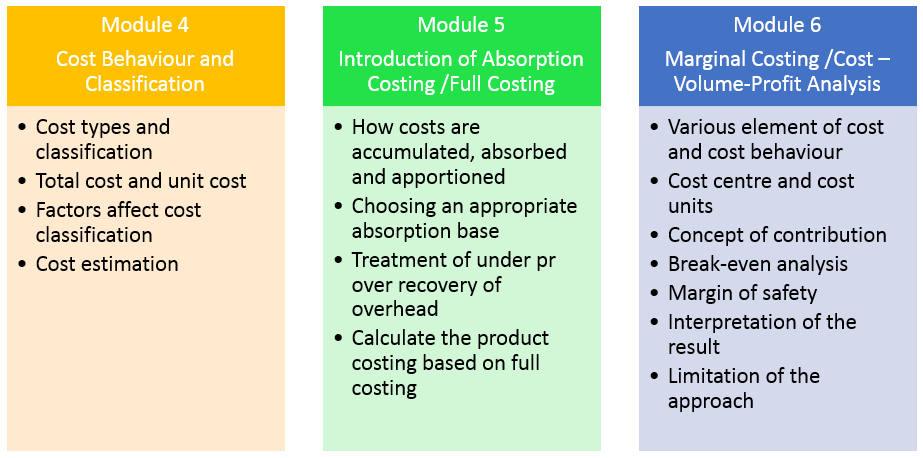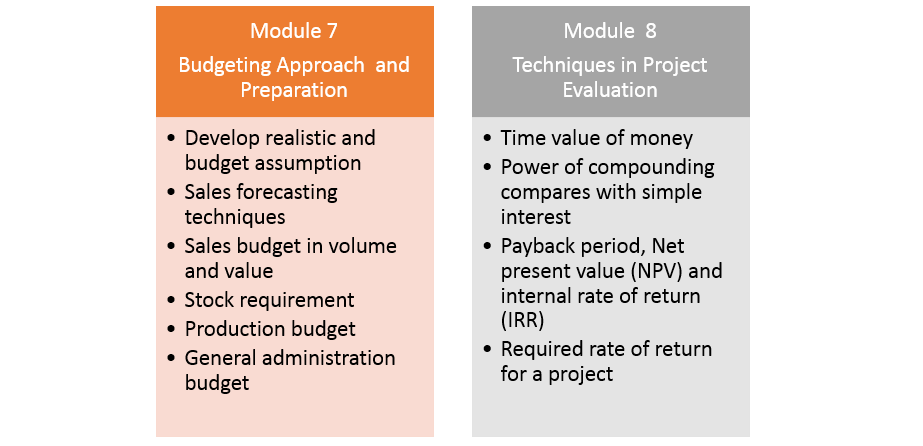 Notes:
Language : English
The Course Includes:Breakfast, Lunch, Tea Break, Course Handouts, Certificate
** Terms & Conditions Apply
TRAINER PROFILE - KENNETH TAM
Kenneth Tam is a trainer cum consultant. He has over 30 years of corporate experience in the field of financial management, financial accounting, tax, business planning and budgeting. He had wide, extensive and hand-on experience in various industries which include oil and gas( upstream and downstream), manufacturing, trading, project management and education. From 1980 to 2008 he held various managerial positions in a Global oil and gas group of companies, one of the Fortune 500 companies.

Since 2009 he became a full-time learning consultant, he has contributed to the success of many training programmes through result-oriented and energetic training methods. Kenneth's training style is refreshing and energetic, relaxing his audience. By providing a practical approach in his presentation, alongside easy-to-use templates, he inspires his audience to take action and produce results. He provides ways on how to transform and enhance existing skills, mental attitudes and mindsets at all levels, to improve individual and corporate performance. This comes as no surprise as Kenneth has been lecturing extensively in various university colleges many years ago in strategic financial management, performance measurement and financial reporting for professional examination boards namely ACCA, MICPA CIMA, and ICSA & ICAA. Currently Kenneth is also a local counselor in the Finance Module of two MBA learning programmes.

As a corporate trainer cum consultant, he has experience in designing, developing and delivering various training programme for both in-house as well as public programmes.

Kenneth Tam is a Fellow member of the Association of Certified Chartered Accountants UK (FCCA), Associate member of the Chartered Institute of Management Accountants UK (ACMA), member of the Charted Global Management Accountant (CGMA), a member of the Malaysian Institute of Accountants (MIA). He also obtained a certificate IV in assessment and workplace training from Australia and approved certified trainer from PSMB.

In additional, Kenneth Tam is currently also an Independent Non-Executive Director of a company listed on the main market of Bursa Malaysia.