The Ratha Yatra will be conducted within the temple precincts by internal devotees and the celebrations will be telecast live on Facebook
About this event
Since 2002, the ancient Ratha Yatra festival has been celebrated in Singapore with great pomp and splendour attracting a massive crowd of 15,000 – 20,000 participants. Amidst the roaring kirtan, a huge procession is carried out in the stadium with devotees singing the Hare Kṛṣṇa mantra and dancing as they devoutly pull the chariots of Lord Jagannath, Baladev & Subhdra Devi, seeking their divine blessings.
As the pandemic continues to put a halt to the grand celebrations, we conceived an idea that Lord Jagannath with Baladev and Subhadra Devi would visit the houses of devotees across the world via the internet.
The Ratha Yatra will be conducted within the temple precincts by internal devotees and the celebrations will be telecast live on our Facebook page and Lord Jagannath, Baladev and Subhadra are going to appear virtually on your screens.
Devotees around the world can participate virtually in the celebrations online. We will be sending everyone who registered a sms of our live video.
Program schedule: Arati | Kirtan | Chariot Procession| Prasadam |
Catch us on Facebook live as we telecast our 1st indoor Ratha Yatra!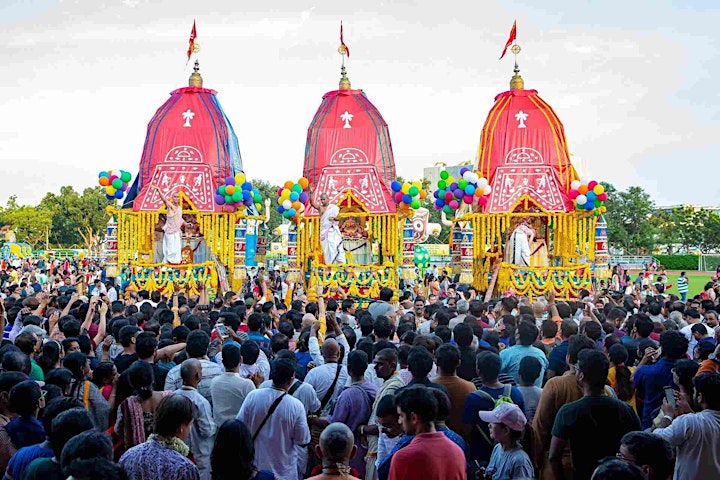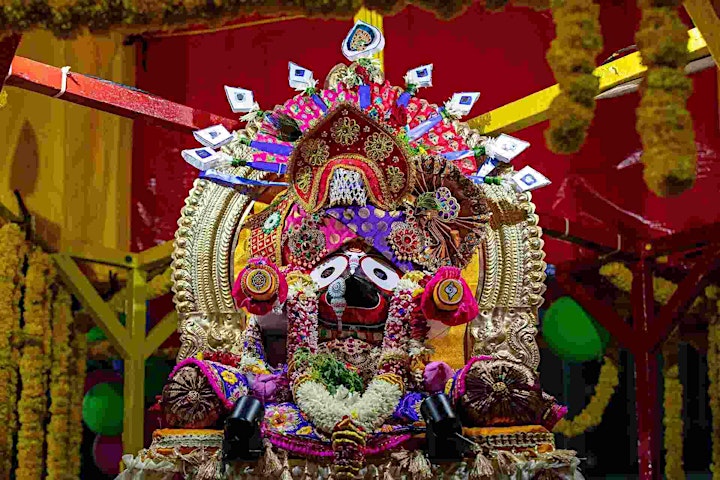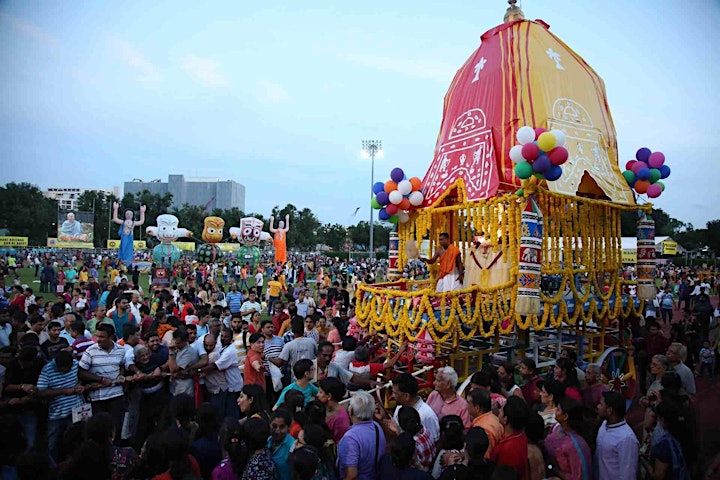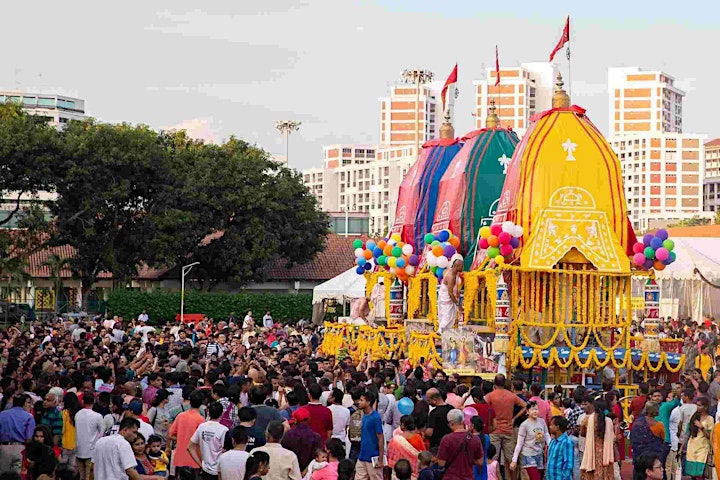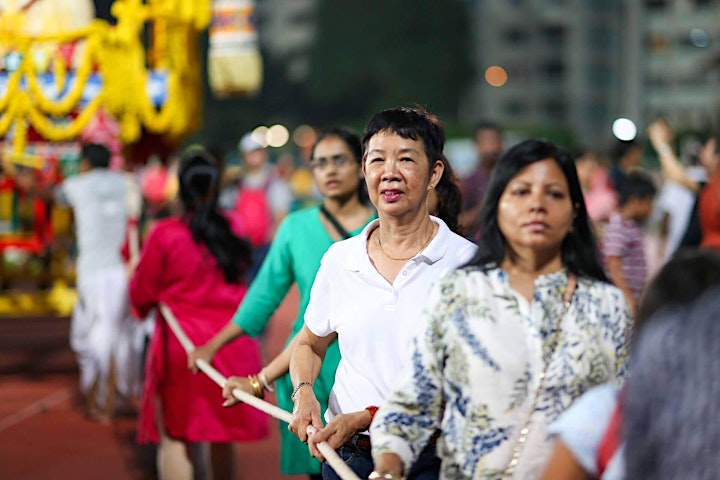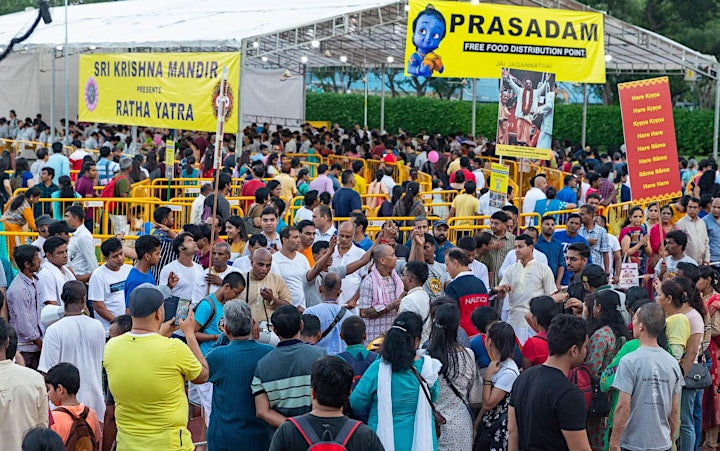 Organiser of Ratha Yatra 2021 - Online Event