A Virtual, Cross-Cultural Entrepreneurship Bootcamp where Students Aged 15-18 can learn & network with peers across the Asia Pacific.
About this event
Reactor EntreCamp: Asia Virtual Edition
Level 3-4 // Ages 15-18
28-30 May 2021
Friday 5.30pm - 7pm | Sat & Sun 10am - 7.30pm daily
(Singapore Time GMT +8)
———
About Entrecamp Asia
Reactor EntreCamp: Asia Virtual Edition (Level 3-4) is an open-registration, virtual and cross-cultural programme for students aged 15-18 across the Asia Pacific. It will provide an introduction to entrepreneurship through hands-on learning, and the opportunity for cross-cultural exchanges with other students across Asia.
The top teams from each EntreCamp cohort will showcase their startups at Reactor School's bi-annual virtual Global Demo Day.
What will Students learn?
Startup Best Practices & Fundamentals (Eg. user-centric design, lean methodology, validation and value creation).
Pick up Software used by Startups & Tech companies worldwide.
Experience what it means to be a Co-founder.
How to demonstrate an Entrepreneurial Mindset.
How to build a Prototype, Talk to Customers and Deliver an Investor Pitch Deck.
Have a Cross-Cultural Exchange & Learn with Students across Asia.
More about EntreCamp Asia:
*Please note that the virtual bootcamp requires a minimum of 15 sign-ups to start.
What are the different EntreCamp levels?
We offer our EntreCamps at 3 different levels:
EntreCamp Level 1-2 (Ages 13-16)
EntreCamp Level 3-4 (Ages 15-18)
EntreHack (Ages 18-24)
Join EntreCamp Level 3-4 if you want to explore the business model aspects of starting up. This workshop focuses on problem-solution fit by talking to customers, and additionally explores the revenue and customer acquisition aspects of entrepreneurship.
It will be significantly more challenging than EntreCamp Level 1-2, and you will be interacting with an older age group.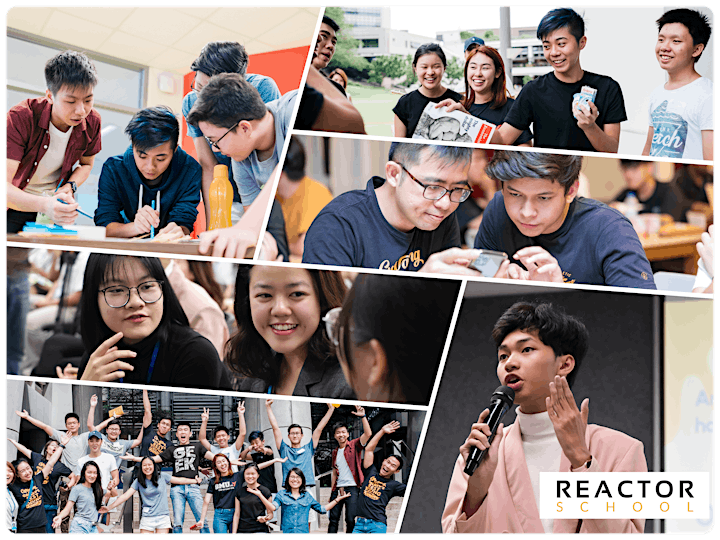 About Reactor School
Reactor School designs and develops Entrepreneurship Education (EntreEd) programmes for students age 13 to 24.
We help students turn their ideas into projects, and their projects into companies. Our Vision is to be a leading startup ecosystem developer, by elevating the levels of entrepreneurial mastery in youths. Our Mission is to Cultivate the Galaxy's Best Young Founders.
—————
Reactor EntreCamp Video
The Reactor EntreCamp has always been one of our most popular programmes. Find out more in the video below!
How will a Virtual EntreCamp look like?
EntreCamp (Virtual Edition) offers students the option of participating and learning from the comfort of their own homes. As schools observe social distancing and preventive measures, we have built a completely immersive digital experience to impart entrepreneurial skills to students.
How it Works
Students log in online from the safety of home.
Instructors deliver challenges and hands-on activities.
Students learn to deliver work and collaborate online.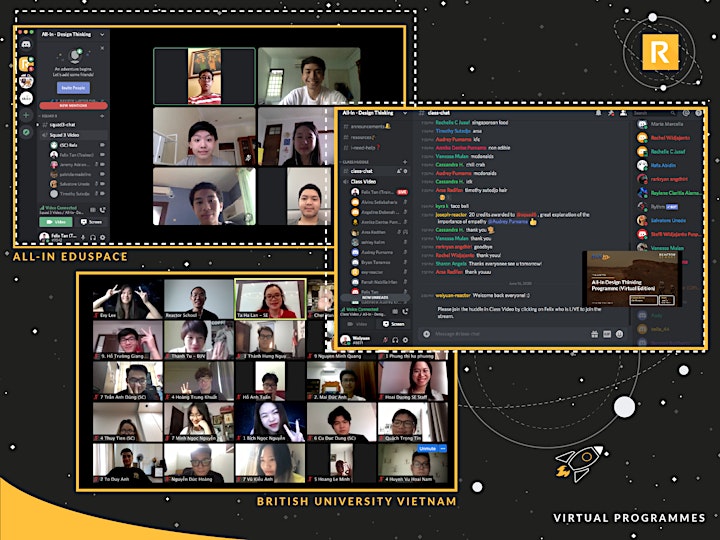 What do Students think of EntreCamp?
"It opened me to a lot of new useful knowledge, things that I didn't learn at school. I also love the 'hands-on' experience where we actually did a 'demo pitch'. I especially love the quick response and the high level of assistance during the entire session."
— Gede (Sekolah Pelita Harapan, Indonesia)
"My biggest takeaway is the importance of teamwork and time management, as well as developing leadership skills, which can help you improve in communication, teamwork, and organization, all important skills to being an entrepreneur."
— Phasakorn (Ruamrudee International School, Thailand)
"The fact that I learned about entrepreneurship will benefit me in the future whenever I plan to start a business.''
— Chien Yuee (Sunway College, Malaysia)
Reactor's Track Record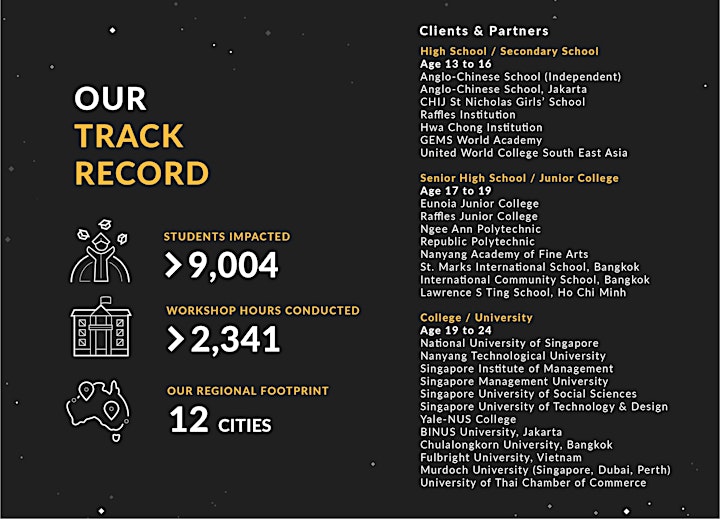 If you have any queries, reach out to us at greetings@reactor.school.
See you at Reactor EntreCamp: Asia Virtual Edition!
Date and time
Location
Refund policy