Real eCommerce Secrets - Asia's Most Powerful Dropship Program (Fabian Lim)
Description
No Inventory. No Client Management. No Technical Knowledge. No Experience Required.
"Discover How You Can Start A
Profitable Ecommerce Business

In Just One Weekend!"
Let Singapore's Leading Internet Entrepreneur share with you his TOP secrets to starting and growing a profitable ecommerce business. Especially if you don't want to pick up the phone to handle sales or run to the post office every single day to collect or ship inventory.
---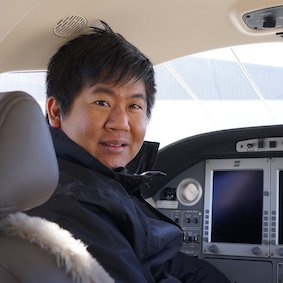 Who is Fabian Lim?
Fabian is currently Founder & Group CEO of PageAdvisor.com, Southeast Asia's first real-time mobile marketplace for home & lifestyle services, and Director of FlightSchool.sg, Singapore's first private flight school.
Previously a manager with global management consultancy, Deloitte, Fabian turned full-time online entrepreneur in 2003.
In the last 10 years, Fabian Lim has helped a few of his students achieve the dream of becoming an Internet millionaire. In addition, he has helped countless of ordinary people achieve consistent five-figure monthly income on the internet while working from home.
Fabian also owns and operates numerous online and offline businesses in the following areas: Events management, digital marketing agency & health & beauty. Fabian has been extensively featured in top news media & publications like: The Sunday Times, Business Times, Channel News Asia, Straits Times, Razor TV, The Star, New Straits Times, Sin Chew Daily, Wan Pao, Omy.sg, My Paper, UWeekly, The Peak Magazine, Exquisite Magazine, Utusan, Faces Magazine, NTV7 & 8TV.
Most importantly, Fabian developed a proven and scalable Facebook e-commerce marketing system that, over the last 18 months alone, generated one of his businesses over S$2 million (or RM6 million) in pure e-commerce sales. This is the same system Fabian will be revealing in his REAL E-Commerce Secrets course.
---
Carousell. Ebay. Lazada. Qoo10.
You probably know one or more of these ecommerce platforms.
But have you ever stopped to think about what made them the internet success they are today?
Well, in my 10 over years of "trial and error" on the internet, I've discovered that the
people who succeed online have never relied on luck
. And surprisingly, neither is it because they are smarter or wealthier.
Instead, these people understood that
the secret to online success lies in building a business model.
One that is easy to use and most importantly… one that is easily replicated!
That's why for the last couple of years, I've been silently burning the midnight oil ploughing on a
Top-Secret project
. A project that will revolutionise the way internet newcomers start selling online.
Here's a hint…
You'll leverage on all the advantages of an ecommerce store without having to build one from scratch. And no, you're not building a blogshop where you have to store bulky inventory or rush out in the morning to ship them one by one.
In fact, take a quick look at some of the benefits of this online business model and decide for yourself if this is the easiest way for anyone to get started selling online:
There are ABSOLUTELY NO inventory for you to purchase or store
You don't have to ship anything – no postage to worry about
You adopt your own pricing strategy – buy at wholesale; sell at retail price, you decide
Earn affiliate commissions for every sale you bring in (it's all done online)
Grow your prospect and customer list
Regional and Worldwide opportunities
Choose to tap on both free & paid traffic: Google, Facebook & other social media traffic
Build up your income stream or decide to sell the entire business for a tidy lump sum profit
Tap on my 90% 'done for you' platform and automation system
Powered by WordPress (first of its kind customised solution)
---


Announcing…

When I started out on this project, it was a personal attempt to simplify my online entrepreneur journey.
But as I shared the system with friends and peers, they convinced me that there are many other people who can benefit from having a system like this. (
It is that powerful!
)
People who are tired of their jobs. People who are afraid of getting retrenched. People who want to start a second income but don't know how. People who are still searching for ways to grow their financial wealth.
Now it doesn't matter whether you've dabbled around on the internet before – the strategies I'm about to reveal will work for you.
Regardless of experience level!
Because you'll learn amazing ecommerce secrets like…
How to decipher whether a product is worth selling – this saves you time and effort.
My 3-step product research formula to quickly scan through the sea of products available online and cherry-pick only the profitable ones.
How to tap on the 3 biggest sources of online consumer traffic available today. (both paid and free)
The near-psychic promotion strategy to trigger 'Black Friday' type traffic to your ecommerce store. It's almost like magic when you learn how to harness it properly.
How to instantly position yourself as an authority figure even if you have no credentials or portfolio to your name.

The exact psychological buying triggers you need to create a red hot buying frenzy that gets your customers buying again and again.
Avoid the single most fatal ecommerce mistake most beginners commit without realising it.
A HUGE shortcut to cashing in on your first sale within hours, instead of days.

And way too much to list here…
Here's an honest and unexpected truth...

When I ran my very first class last year, I was deeply humbled.

Because of the response my students gave me. I had scored spectacular results with over 97.5% of the graduates rating it as 'Very Good' or 'Excellent.'

Almost every single one of them felt they had benefited tremendously from the strategies I shared with them. (It's the sort of feeling that makes you want to do even more for many others like them)

But don't take my word for it...

---
Read What Some of Them Had To Say
About The Program

"I have learned a lot during our 3 days RES course. My first time to attend Fabian's class. Mind blowing!!!"

- Ma Francis De Guzman

"The trainer's commitment and generosity in his sharing. Not putting Fabian in a pedestal. Very structured course - easily to follow despite the many steps to master to get it going. The course saved me from being facebook challenged or i should say digitally challenged."

- Logan Velan

"Solid insights into how Facebook marketing should be done, very interesting how there is so much background research into the existing audiences and how to pinpoint target them. The set up for the drop shipping portal provided is very powerful - something that we cannot easily do on our own and the functionality is impressive."

- Calvin Tay

"Splendidly conceived and a genius process created by a genius. It will definitely benefit me where I plan to take my current and future businesses. Thank you."

- Nigel Ho

See messages like these popping up on your mobile phone day in and out...
---
The Power To Transform

Now if you were feeling sceptical about your ability to jump on the ecommerce bandwagon, I can understand that. I was too when I first learnt about it.

But all I'm asking is for you to set aside your scepticism for a few hours to see this business model I've developed put into practice.

That's why I've decided to run a
FREE 3 hours' live demonstration workshop

for you to experience and see how easy it is for anyone to succeed online today.

Because using this business model I've developed,

I've taken away almost 90% of the hard work for you

.

And if you're willing to invest and put effort into the remaining 10%...

I'm confident, No, I GUARANTEE you too can build a profitable ecommerce business!

All you have to do right now, is to register and secure your seat for my upcoming FREE workshop.

So why not come down, see for yourself then decide if my ecommerce dropship model will get you the financial wealth you really want (and deserve).

Your ecommerce business dreams could very well be riding on this.

Exclusive "Getting You Started" Bonuses
For Course Registrants

Also for a limited time, I'm about to release some very special bonuses to help new players into the ecommerce market crush it from the get-go.

If you choose to take up our 3-day REAL Ecommerce course after attending this basic workshop...

I'm giving some of my best internet marketing resources to help absolute beginners (and veterans) score in this highly lucrative industry.

Decide for yourself...
---
Bonus #1: 6-Months Access to WorldInternetAcademy.com
Receive access to my digital training workshop that contains my entire library of internet marketing materials and resources.

Inside we cover everything I've learnt and tested in my 10 over years of selling online. You'll find videos on Facebook marketing, Google Adwords, Wordpress, Email marketing, Affiliate marketing and much more.

---
Bonus #2: Custom Mobile Responsive WP DropshipPro Templates
Not a website designer?

No problem as I'm supplying you with a FREE wordpress premium template that looks professional and customer friendly. Your prospect would have thought you invested heavily in this design.

---
Bonus #3: Custom WP DropshipPro Plugin
My exclusive ecommerce plugin that is about to revolutionize the ecommerce game around the region.

This premium plugin is about to transform the way online retailers source for products to sell and even better... how you fulfill your orders without having to email a single vendor. (Works best if you're the type who prefers to take the easy way out)

---
Bonus #4: Custom Site Graphics
One of the biggest factors holding beginners from getting started in the online world is images.

I get it. As an internet entrepreneur you don't want to invest $10 on a good quality image. The type of image that impresses your web visitor into clicking buy. Yet, you still understand the importance of getting images. But you want to wait till you have earned your first dollar before you even click buy.

That's why I want to take away this small "problem" by providing you with FREE commercial-licensed images for you to get started. Use these images, build your site, and when you earn your first dollar... hire a photographer, videographer or whatever you prefer.

---
Bonus #5: FREE 6 Months Managed WordPress Cloud Hosting Package
Websites require hosting. A place to hold all your files on the internet.

But that means more cost right?

Well, not in this class. I'm throwing in 6 months of FREE hosting to get you started. Why 6 months? From my experience that is the maximum amount of time you need to get good at selling online. And I'm considering a super slow learner here.

This time frame will "force" you to work on your project and build the income-generating website you want.

---
Bonus #6: 3 Years Facebook Support Group
What about people who have questions after the workshop?

I'm including 3 years of support for participants to post questions. This is an interactive group where everyone inside is committed to their success and are willing to help each other in this ecommerce journey.
---
... Even More Feedback From Past Participants
"I'm able to set up my ecommerce stall very easy and fast. After starting my promotion campaign, just second day I managed to generate sales from my e-store. I highly recommend this program if you want to see online success in ecommerce."

"I'm able to get my first online stall up and running from scratch in an extreme easy and speedy manner. After operating for a month, I have over a hundred followers... in my recent campaign I managed to generate sales in 24 hours."

"As a student of his program I get to use his full automated program... after following the steps I managed to generate sales within 2 days... Now I can look forward to a successful ecommerce business."