REAL INTERNET SECRETS WORKSHOP || 3-Steps Internet Success Model || Content-packed internet marketing strategies

Tuesday, 14 June 2016 from 19:30 to 22:00 (Singapore Standard Time Singapore Time)
Event Details
Limited Time Offer: 
Save Almost $1,000 on Usual Course Fees & Learn How to Beat Recession by Building a Highly Profitable Internet Business

We've Taken Our Trademark RIS Program...Made It Much More Compact & Affordable While Enhancing The Secret Strategies That Gave Students The Internet LifestyleThey've Always Dreamt Of
A Message from Fabian Lim, Director, ClickEvents.com.sg Pte Ltd
"Fabian Lim's courses are effective… but I can't afford the Premium Prices!"
If you're reading this right now, I'm guessing you've attended one of my previews by myself or my chief trainer, Andrew. Yet you haven't register for the 3 days' intensive workshop. 

When we asked other aspiring internet entrepreneurs like yourself what was stopping them back from attending… we typically got 2 common responses…

They either found the workshop to be too premium for them or they couldn't get a day off to attend.

These people, really wanted to attend my workshop as they can see how the systems taught can make a difference in their lives. In fact, you might have read some of the recent testimonials from the students who did attend the sessions you missed:
"This course is much more than just about Internet marketing.

It's structured, detailed, and practical. And it presents a business system. As a new learner, you can use this system and run an actual business (much like how any franchisee would). What I truly like about Andrew is his willingness to share his trade secrets and real life experience throughout his training - which I'm certain I won't get anywhere else.

This course is excellent value for money. I've definitely gained a great deal out of my time spent here. Thanks lots for the knowledge. "

- Kirby Poh
"I LOVE this course, it gives me a spoon-fed approach and make internet marketing so easy to apply. 

The [secret strategy] and the sales scripts are great ideas that I can use on my existing business for my team locally and regionally. I am clear how to do SEO, get it right once and for all, combined with FB marketing which is my long term approach as I intend to stay in the business for long."

- Tang Siew Kwan


"I love the business portion of it and a lot of live experiences and even mindset lessons. I love that concepts behind Google algorithms are explained so well unlike some courses that just teach us to do this step by step.

I love Andrew Koh for his patience and passion and his very good sharing for many of his life experiences which is very applicable."

- Carrie Yap
"This course gave me an eye opener to the online world, how we as beginners can find opportunities and we're even given a strategy to use, 'Play to Win.'

Thank you Andrew for your openness and generosity in sharing your personal insights and experience. Big thanks also to all the mentors for giving up your time to guide us along during the course."

- Roy Teng
"Of all the courses I have attended, this course is a clear cut blueprint to help you literally make a change in your life. it teaches you the skills to actually start a business online, it removes the biggest obstacle stopping most people from pursuing their dreams… the lack of financial capability. 

Fabian literally developed a spoon fed course to force you to get out of the rat race. thank you Fabian Lim for developing this course and for being the person that you are. I have never been so positive and excited about an opportunity like this in my life!"

- Emigdio Emelito A. Bonagua Jr.
"Thank you Fabian for sharing the in-depth knowledge and experience you have on SEO optimisation as well as the monetisation strategies for the skills we have learnt. Most important, there are multiple source of income possible to generate that we would never have expected. 

We have gotten valuable guidance and his time, to embark on our internet marketing journey efficiently. My ultimate aim is to become like him… a successful Online Entrepreneur."

- Kelly Yu
Many of them now feel empowered to actually go out and start creating real money from the internet. This is no longer a dream but a reality for them. Because now there's nothing holding them back.

Imagine if you too had registered back then… how different will your life be right now if you possessed the same skills these students now have?

And that got me thinking…

The whole purpose of Real Internet Secrets (RIS) is to help the little guy on the street have a fighting chance to stand up against recession. And as you may have discovered when you came down for the preview… the great thing about possessing internet skills is… 

You're no longer afraid of recession. You learn real wealth creation skills. You become in control of your income.
 
So when the number 1 reason why aspiring internet entrepreneurs are not registering is because of the premium price… it seemed rather ironic, doesn't it?

Here's the truth…

For the past few months, I've been in a dilemma…

The content and materials of my Real Internet Secrets are premium, because they've produced so many results for the last 7 over years. And it has continued to produced results year after year... in fact, we've only been making the content better with every class. That's why it is a premium workshop.

The results are a proof of its effectiveness.

Yet so many others are missing out on this opportunity because of an issue like affordability.
Finally, we came up with the perfect solution…
We spoke to a number of grants consultation to find ways to make our program much more affordable. After reviewing and testing a number of options, we think we're finally on to something...

As you may already know, the RIS syllabus contains my proven 3-step formula broken down into different modules.
Module #1: Internet Strategies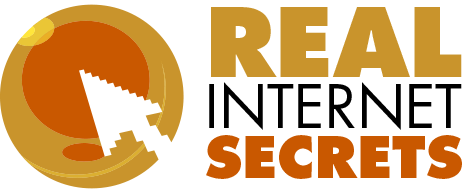 How we drive very specific and targeted traffic to our online platform (website) by first understanding the online consumer behavior. This gets us buyers who are eagerly waiting to buy the products and services we want to sell. 
Module #2: Website Building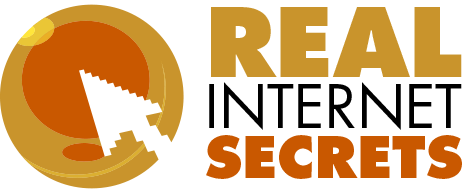 These are simple and easy skills even complete I.T. newbies can quickly learn to build up professional looking websites to promote and facilitate online sales. The whole strategy of being on the internet revolves around websites. This is the fundamental skill anyone needs to succeed.
Module #3: Monetization Skills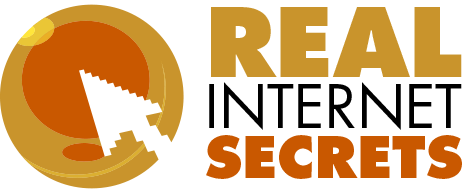 This are our proprietary monetization and income strategies to making real money on the internet… if you're thinking the only way to make money is through ecommerce, you're seriously missing out on a larger and easier slice of the online market
All 3 modules are equally important. But for achieving results fast… You really need to master Module 1 & 3.

So we thought about it…

As Module 2 is a technical training, we're currently in co-operation with the Skills Future Credit scheme to make this module claimable. And once it is approved, it will instantly make the entire program much more affordable.

But while it is getting the green light...

We've decided to do a test-run… we're going to conduct a class that focuses on the other 2 modules for anyone who wants to learn the critical strategies first. Especially if you're already familiar with website building.

So when you naturally decide to register for this upcoming RIS Lite workshop, you're going to get 2 full days of powerful and solid content (held over a weekend) diving deep into modules 1 & 3. You'll learn everything there is to know about our internet marketing and monetization strategies to get you started fast.

And let me repeat... this will be at a hugely discounted rate from the usual price.

It doesn't get any better than this.
Real Internet Secrets Lite Workshop
Reserve My Seat Now!
Date: 7 June 2016 (Tuesday)
Time: 7.30pm - 10.30pm
Venue: 51 Cuppage Road #07-22 Singapore 229469 (Near Somerset MRT, behind Centrepoint)
Get ready to finally learn the secrets of creating wealth on the internet. We'll be holding a registration session this coming Tuesday to share with you the key strategies we'll be covering. This will help prepare you for the actual 2-days workshop.

Here's a quick recap of what you'll learn when you come down:
The 3-Steps Internet Success Model you can copy and paste in your internet entrepreneurial journey

 (if you can't remember everything you'll learn at the workshop, at least remember these 3 steps as they'll make an instant impact in the way you view the internet)

The Professional Website Building Tools we use to build multiple online businesses

 – with the internet today, you don't need to take up courses on Java, HTML, and all the other fanciful technical terms. You want a profit-generating website and these are the exact tools to use

Where to find an entire directory of highly in-demand products and services people are frantically queuing up to buy from

 (perfect if you don't have a service, a product, a brick-and-mortar store or anything to sell)

How to search, find and tap on the little-known money-making opportunities that are hidden away on the internet

 (this is why the right internet skills are important when it comes to making money online)

The number one mistake to avoid before starting any internet business

How 1 student earned his first dollar online, multiplied it, and turned it into a passive and recurring income stream…

 then duplicated the whole system to earn twice that amount every month

The most important marketing principle you need to know if you ever hoped of succeeding in your online business

 (this same principle has been endorsed and used by thousands of successful internet entrepreneurs around the world)

The secret of spotting money-making niches on the internet

How to take advantage of the 2 BIGGEST TRAFFIC GIANTS to promote your online business

 and send truckloads of qualified prospects and customers to your website

The Hidden Psychology of online consumer buying behaviour when they're on the internet and how to use it to lead to more sales and profit for your online business

How to make use of the buying nature of internet users and turn them into repeat customers

 (people who will buy from you again and again)

The 3 Monetisation Models (Agency, Merchant & Real Estate)

 that instantly give you real money-making skills you can always rely on
As you'll see for yourself, the content we teach are not available anywhere else. This was designed to help everyday people like you and me, combine internet and business strategies to create wealth and overcome recession.
Can We Help You Make This Difference In Your Life?
When you make this decision to come down, you're not just registering for another workshop. You may not know it yet… but this will be one of the most important decisions you've ever made in your life.

Because you get to tap on my 10 years of internet marketing experience (leapfrogging through my years of trial and error) to learn my Real Internet Secrets system. The same system that has transformed the lives of thousands of my students…

And I want it to do the same for you.

In fact, I'm willing to go out on a limp here and guarantee that before the 3 hours are up, you'll be loaded with so many new income-generating possibilities you can't wait to try them all out.

So if you want to learn a tested and proven internet strategy that has helped thousands before you quit their jobs… and live the life they've always dreamed of… 

This could be the most important workshop you ever attend!

This could be the turning point in your life! 

This could be the silver lining or the golden opportunity you've been waiting for!

Best of all…

We've made this as affordable as it can possibly get without losing any of the critical information you need to succeed. (In fact, we're enhancing the monetization portion)

You'll finally possess the skills to let you design the lifestyle you want. One where you're in total control of how much you earn. How long you want to work.

If this sounds like something you know you want sincerely…

Register your seats right now while this knowledge is still fresh on your mind. Because our room can only hold a maximum of 50 persons and last I checked… they are filling up fast.

I'm not sure how long we're going to extend this special session. This may be the only time we're doing this program at such a discounted rate.

You definitely don't want to miss out on it.

This really is an opportunity like no other.
I wish you the very best and every success,
Fabian Lim
Director, ClickEvents

Reserve My Seat Now!
Date: 7 June 2016 (Tuesday)
Time: 7.30pm - 10.30pm
Venue: 51 Cuppage Road #07-22 Singapore 229469 (Near Somerset MRT, behind Centrepoint)
P.S. 

As someone doing your best to provide your family with a decent standard of living and trying to survive in today's harsh economic climate… where recession is threatening more and more jobs every year…

Can you afford NOT to learn these internet secrets?

This is your opportunity to have a fighting chance. I don't want you missing out on it. Who knows when the next one will pass by.

And at this highly discounted rate thanks to our pending Skills Future Credit approval… there's no reason not to register.

Instead, in a couple of months from today, you can finally free yourself from this cruel corporate lifestyle and take back control of how your income should be. Getting excited to wake up each day, knowing you dictate what you want for yourself.

I think the choice is clear. Don't you?

Confirm and register your seat(s) right now.
Do you have questions about REAL INTERNET SECRETS WORKSHOP || 3-Steps Internet Success Model || Content-packed internet marketing strategies?
Contact ClickVenture
When & Where

ClickEvents
51 Cuppage Road, #07-22
Singapore, 229469
Singapore

Tuesday, 14 June 2016 from 19:30 to 22:00 (Singapore Standard Time Singapore Time)
Add to my calendar