Sales Have Ended
Registrations are closed
Inform us +6587173000 if you are not able to attend so your spot can be given to another. INNOVATIVE 3000® | UEN: 53065927A |
Sales Have Ended
Registrations are closed
Inform us +6587173000 if you are not able to attend so your spot can be given to another. INNOVATIVE 3000® | UEN: 53065927A |
Drop Shipping Business Suitable for Busy Moms and Career Women to Embark On. Recruiting Agents and Drop shipper Now. Join Our Team!
About this event
Want to join drop shipping business?
Starts from Dropship first.
What is dropship❔
➡️ As a dropship, you just need to promote the products and serve the prospect or customer well.
➡️ When there is a purchase, you will get a commission.
How much is the registration fee❔
➡️ Registration fee is FREE
Should I buy stocks❔
➡️ You do not need to buy or keep stocks because this dropship is a business system WITHOUT CAPITAL.
I have no business experience.
How do I sell❔
➡️ Don't worry. In this team ImaanGlobal #WOWA Singapore team, a Special Support Group is provided. We will guide you.
WHO SAYS YOU HAVE TO START A BUSINESS WITH A LARGE CAPITAL ?!
All you need is a minimal of just using your Mobile Phone!
Postings in platforms like IG & FB
Take action Start NOW !!
Register with Us for the Product Introduction !
Imaan Global Team empowering to be self-sufficient in raising family standards of living through innovative means as Agent in Drop shipping.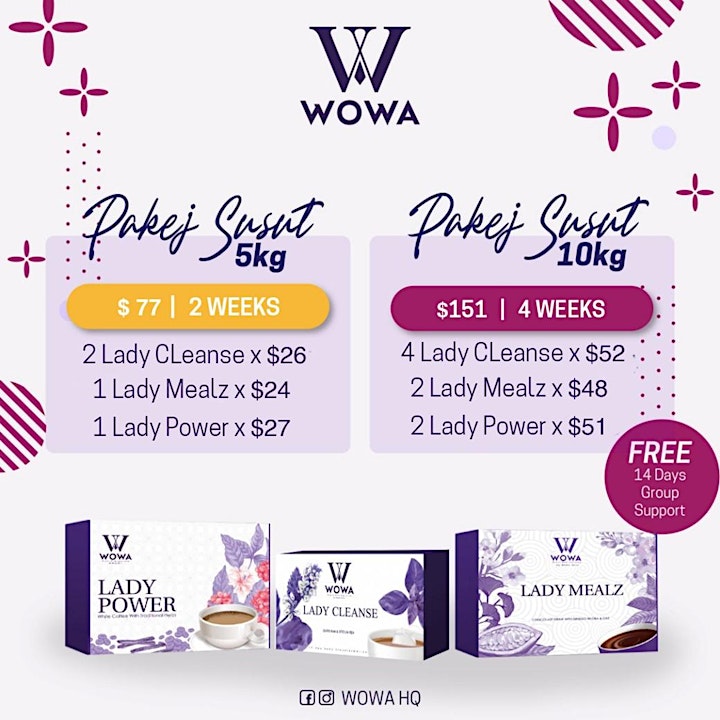 𝗛𝗨𝗦𝗧𝗟𝗘 Now so Your Future Self will be Thankful :
Grab this OPPORTUNITY!
Want to be our business partner?
Choose up to 11 hot selling products.
You will never get bored loving and promoting WOWA products.
💎 Guaranteed quality products and حلال.
💎 𝗔𝗳𝗳𝗼𝗿𝗱𝗮𝗯𝗹𝘆 priced.
💎 A large collection of 𝗽𝗿𝗼𝘃𝗲𝗻 𝘁𝗲𝘀𝘁𝗶𝗺𝗼𝗻𝗶𝗮𝗹𝘀 from WOWA customers.
💎 𝗣𝗿𝗼𝘃𝗲𝗻 𝗿𝗲𝘀𝘂𝗹𝘁𝘀 in weight lost by consuming WOWA beverage products.
💎 Very low start-up capital. 𝗢𝗻𝗹𝘆 𝗦𝗴𝗱48!
💎 𝗦𝘂𝗽𝗽𝗼𝗿𝘁 𝗴𝗿𝗼𝘂𝗽 from HQ and WOWA team.
💎 𝗦𝗽𝗲𝗰𝗶𝗮𝗹 𝗿𝗲𝘄𝗮𝗿𝗱𝘀 for agents who successfully reach HQ's target.
Now is the time to Do and Achieve your Goals!
𝙈𝙖𝙣𝙮 𝙨𝙪𝙘𝙘𝙚𝙨𝙨𝙛𝙪𝙡 𝙚𝙣𝙩𝙧𝙚𝙥𝙧𝙚𝙣𝙚𝙪𝙧𝙨 𝙝𝙖𝙫𝙚 𝙗𝙚𝙚𝙣 𝙜𝙧𝙤𝙤𝙢𝙚𝙙 & 𝙗𝙡𝙤𝙤𝙢𝙚𝙙 𝙬𝙞𝙩𝙝 𝙒𝙊𝙒𝘼.
#imaanglobal