Description
Do you know that over the first 31 weeks of 2017, the SGX REIT 20 Index has generated a 18.8% total return, which compared to 16.0% for the same period in 2016?
Do attend this talk to find out why Singapore Real Estate Investment Trusts (REITs) is still an attractive option to consider when investing your hard earned money.
All participants who register this talk will be able to :
-have FREE lunch and drinks,
-receive a FREE recent copy of "Shares Investment" magazine &/or
-open the CDP and a trading account with Lim & Tan Securities on the same time.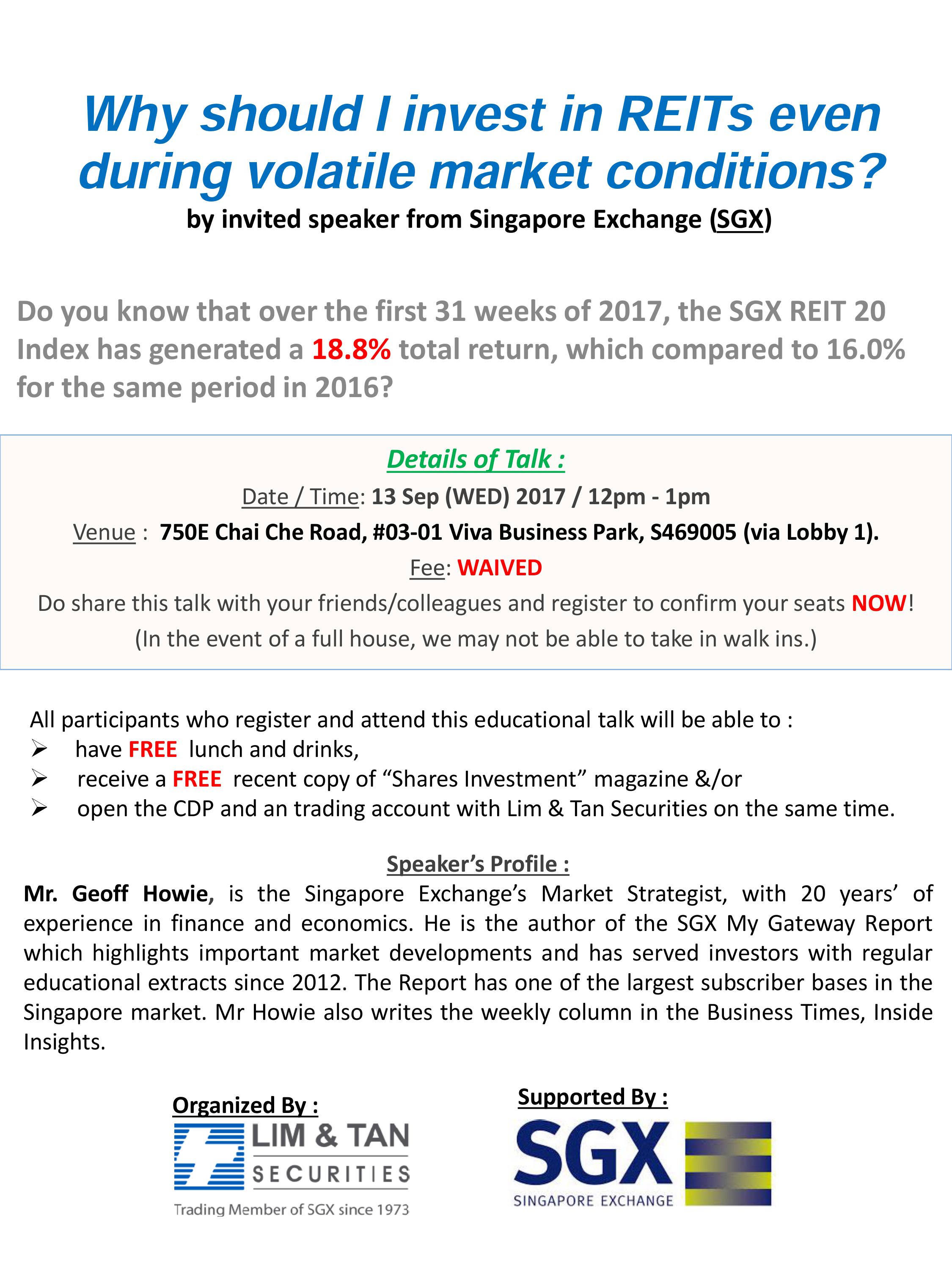 Date and Time
Location
Viva Business Park
750E Chai Chee Road
#03-01 (via Lobby 1)
Singapore, 469005
Singapore