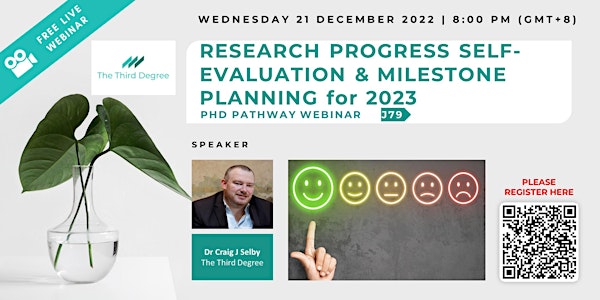 Research Progress Self-Evaluation & Milestone Planning for 2023
This webinar will employ and use a reflective tool for you to identify progress and opportunities with your PhD research.
About this event
This webinar will employ a visual tool for evaluating your PhD progress. We will explore questions to determine your progress, pivots, and key directions. It will help you take stock of your progress, the changes experienced along the journey, and areas where you still need to go deeper. It will also explore milestone planning for the coming year to help retain your focus. Ideally, you should be at least a year or more into your PhD, but this can be applied to candidates at any level of progress.