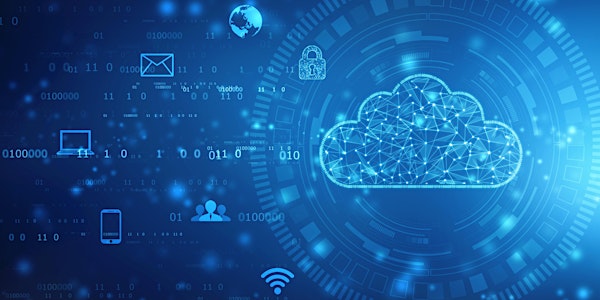 Resilient,Secured,and Trusted Cloud Data Management: A Strategic Imperative
Singapore Standard Time 8:55 AM-11:10 AM (GMT+08:00)
When and where
Location
InterContinental Singapore 80 Middle Rd, Singapore 188966 Singapore, 188966 Singapore
About this event
Establishing a robust cloud data management strategy to prevent risks, achieve regulation compliance, and enhance data availability, accessibility, and security across multi and hybrid cloud environments
Government agencies and enterprises are in an unprecedented time and going through the largest digital transformation in history.
The health crises and ongoing geopolitical challenges have vaulted the government headfirst into the next stage of digital transformation powered by a huge surge in data.
Robust cloud data management remains a significant issue with many organisations.
A smart approach to cloud data management takes a lot of planning as there are a lot of moving pieces that need to be considered before a data strategy can be put in place.
Cloud Data management is at the heart of the public sector and enterprises and is often considered a complex issue. In the Asia Pacific, data breaches are still rampant.
2022 has already witnessed several organisations hit by data breaches. For example, Singapore was ranked sixth in the world for having the most databases exposed last year and the onslaught remains unabated.
In light of ongoing data breach incidents and stricter data management regulations, organisations are increasingly aware of data management not just as an IT task but as a strategic business imperative.
Establishing a clear cloud data management strategy can help organisations to prevent risks, overcome regulation compliance barriers and make accurate decisions, and in the process gain their citizens' and customers' trust.
The question arises –
• Is your organisation equipped to protect data and achieve resilience across Multi and Hybrid cloud environments?
• In the current volatile and uncertain environment, data protection is a key factor. Can your organisation ensure its availability across any application or cloud infrastructure?
• What is the state of readiness of your organisation to respond and recover critical business services and data in the wake of a cyberthreat?
• Is your organisation able to securely move data between public and private clouds to achieve agility, business continuity, and availability?
Ensuring Cloud Security, IT Policy Governance, and Compliance Adherence - Transforming Organisation's Agility and Competitiveness
Singapore's Government Technology Agency (GovTech) is enhancing the Government on Commercial Cloud (GCC) service to make it easier for government agencies to manage and secure their use of public cloud services. GCC 2.0 endeavours to enhance service improvements in user onboarding and security, among other areas.
With the technological evolution speeding up exponentially, security leaders are facing challenges securing remote workforces, migrating to the cloud, and meeting compliance.
There is a need for an optimised solution for organisations with cloud migration.
Cybersecurity remains a significant factor to make cloud migration sustainable and efficient under the evolving cyberattack landscape. With a robust cloud data protection strategy, organisations can address such requisites by efficiently governing all identity access activities across the cloud resources.
OpenGov is pleased to invite you to our exclusive Breakfast Insight aimed at imparting knowledge on how organisations can power a comprehensive security strategy from management to architecture and technology for better agility, enhance IT efficiency and win in a digital-first world.
This session serves as a great peer-to-peer learning platform to gain insights and practical solutions, empowering organisations to deliver rich, citizen-centric experiences and making their digital businesses work.
We will be discussing:
• Addressing data protection, reducing security risks, and establishing accountability within your organisation/ unit
• Best practices and measures to initiate, implement, monitor, and review information security, as well as to optimise it
• A risk-based approach to cloud security by establishing maturity level and security posture
Who should attend:
• Chief Information Officers
• Chief Technology Officers
• Directors – Information Technology
• Chief Data Officers
• Chief Data Protection and Governance Officers
• Chief Information Security Officers
• Heads of Information Security
• Heads of ICT Infrastructure and Security
• Heads of Cloud & Solution Architecture
• Heads of Digital Transformation