About this Event
Free year-end corporate power networking event in Singapore. The venue is at Lifelong Learning Institute at Paya Lebar MRT. 2019 has been a great year. Finamatrix.NET creates technical software for the global market, and ALL our clients have achieved annual returns of >30%, and potentially up to 10,000%. This free seminar will provide updates for clients and friends. Client success is our success. Founded in 2006 by Dr. Lanz Chan, Ph.D. (ex-Professor, ex-UBS banker, NUS research scholar with 20+ years of professional experience, and who has taught >5,000 students), FINAMATRIX is a risk-tech specialist in financial markets. In 2018-19, FINAMATRIX has been recognised as Best A.I. Tech Firm and Top-Performing Multi-Strategy Fund in the Hedge Fund industry. FINAMATRIX manages >US$100M and has an indicative market valuation of >US$2B. See you at our special year-end event with dinner buffet (halal) for all registered guests. Join our 136,000+ followers here https://www.facebook.com/finamatrix
AGENDA
18.00: Registration (Drop your Name Card in Lucky Draw Box).
18.15: Buffet Dinner & Networking.
19.15: Welcome remarks by Misheel Ariunaa, Strategist. https://www.linkedin.com/in/misheel-ariunaa
19.20: Finamatrix Updates by Dr. Lanz Chan, CEO. https://www.linkedin.com/in/lanzchan
19.35: Waves.Exchange Trading Liquidity by Dr. Lanz Chan, CEO.
19.45: Climate Commitment Honors Ambassador Membership. Event PROMO.
20.00: Testimonials by clients.
20.30: Q&A Session
21.00: Lucky Draw (5 Ambassador Memberships valued at >$20,000 in total).
21.15: Photo-taking. End.
Finamatrix.NET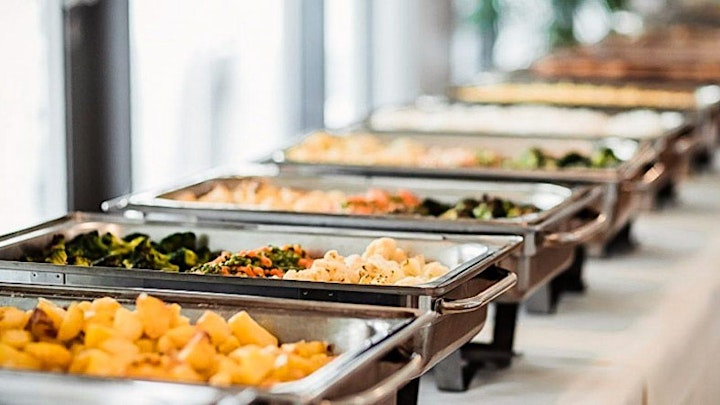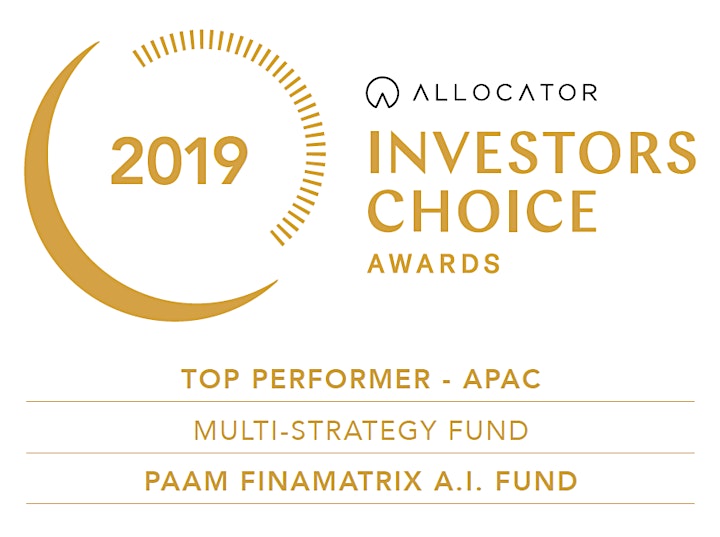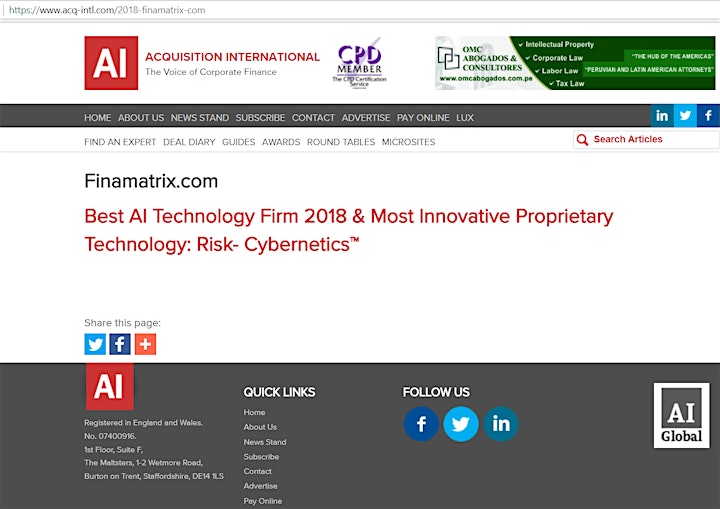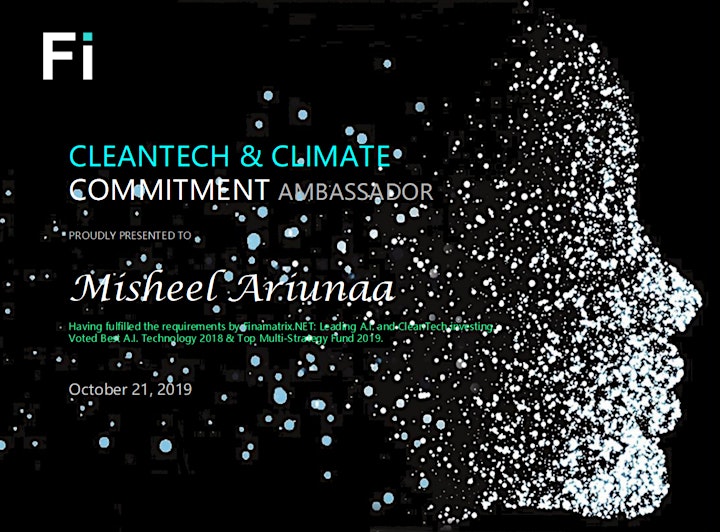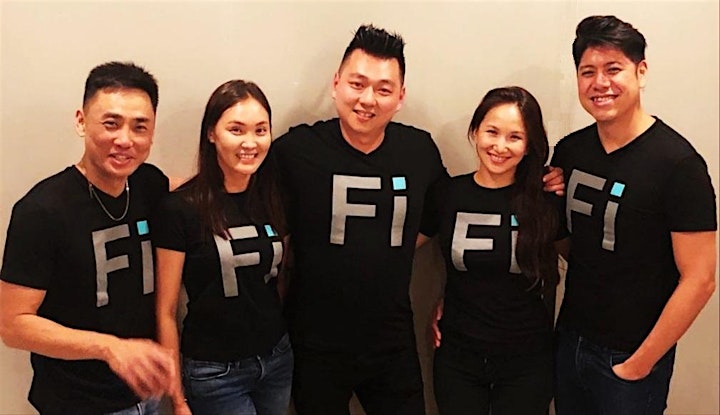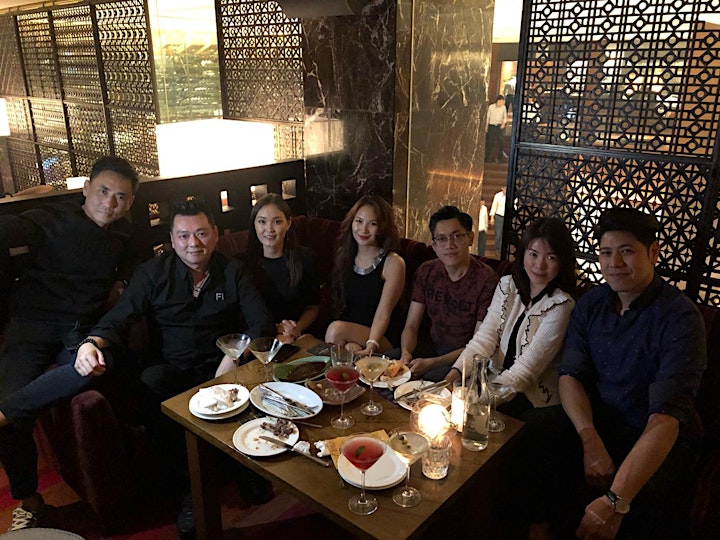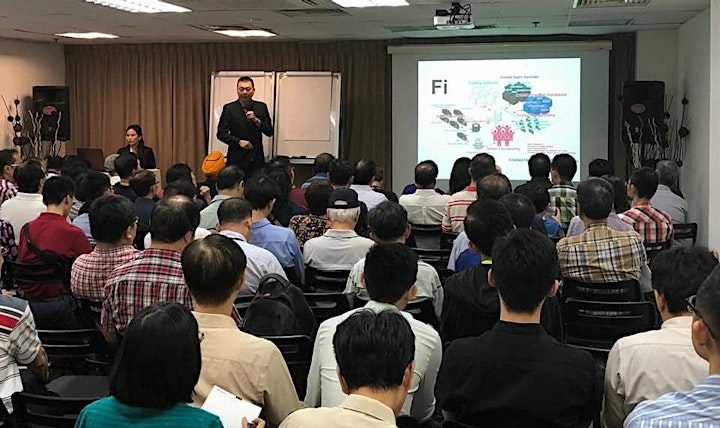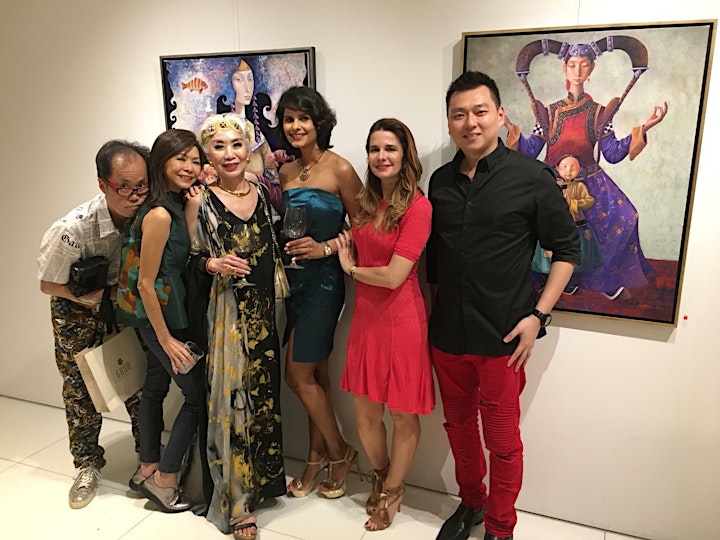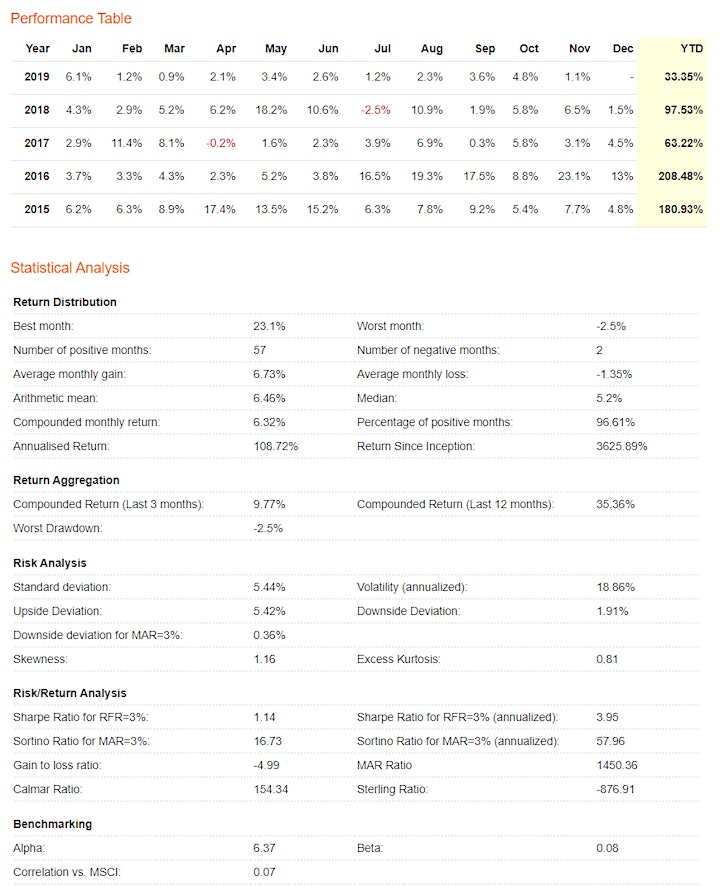 DISCLAIMER
This material shall not be constructed as an offer, recommendation or solicitation to conclude a transaction. Any prices, projected returns or quotations in this material are indicative and subject to changes without notice. Any forward-looking information is subject to inherent uncertainties and qualifications and is based on numerous assumptions. Such forward looking information is provided for illustrative purposes only and is not intended to serve as and must not be relied on by any investors as, a guarantee, an assurance, a prediction or a definitive statement of fact or probability. This material may not be used for a purpose other than the one for which it is conceived and may not be reproduced, distributed or published in any form without the express permission of Finamatrix Investments Pte. Ltd. and makes no representation or warranty as to, neither has it independently verified, the accuracy or completeness of information which has not been prepared by Finamatrix Investments Pte. Ltd. (including any valuations mentioned). Any opinions or predictions as at the date of the material and may be subject to change without notice. The Company, its appointed investment committee members and each of their respective affiliates, subsidiaries, directors and other officers, shareholders, servants, employees, agents and permitted delegates shall be held harmless from and against any loss, damage, liability, cost or expense due to or arising out of a breach or representation, warranty or agreement, whether contained in this material or any other document provided in connection with any investment related this material, directly or indirectly.