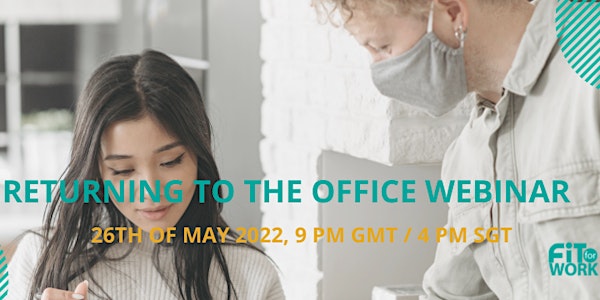 Returning to the Office Webinar
This month we will focus on going back to the office or working with the hybrid model.
About this event
Some days in the office, some days remote — in an almost post-COVID world (we hope) we are going back to the office and this could be a big change. Our morning routines will change, and spending time with friends and family could be less due to travel time to the office.