Steps to determine the Right Property at the Right Price!
About this event
For those who are stuck with New Sale or Resale properties, this webinar will give you the answers you need!
- There are many new launches in the market, how do I best determine the Right Property to commit to, using the right steps?
- Understanding why the Resale market might eventually become stagnant
- Did you know that new launches have greater potential in the long run? Why is this so?
Find out at this upcoming consumer webinar on 22 JULY 2021 (Thurs) at 8pm conducted by Singapore renowned property guru, Mr Kelvin Fong!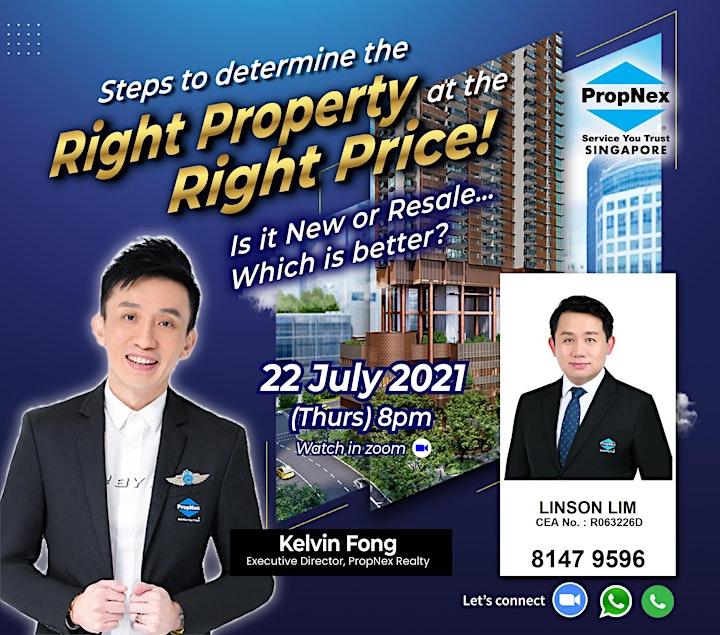 Organiser of Right Property at the Right Price!