Be inspired by the works of aspiring artists formerly trained at Visual Arts Hub, Changi Prison Complex, and their mentors this October!
About this event
Organised by GCA, Routes is the inaugural art exhibition of artists and artist mentors of CANVAS, a collective of aspiring visual art talents who were trained at Visual Arts Hub (VAH) of Changi Prison.
15 works by CANVAS artists explore themes that are synergistic between the location and the personal lives of the artist themselves. These are the idea of "fruits", referencing Orchard Road's history as a former fruit orchard and the idea of how we bear the 'fruits' of our actions or all that actions do bear fruit. The second is the idea of "journey", referencing Orchard Road as the main thoroughfare and the pathways and the symbolic roads in life which the artists have taken since their experience of incarceration.
The works by the artist mentors are responses to the 15 works.
Founded on the belief art is a powerful tool for rehabilitation, Routes serves as a platform to celebrate the journeys taken by talents formerly of VAH, who upon their return to society have faced some challenges with re-integration and lack access to avenues for them to continue their practice and further their art. In this, we hope that viewers will be inspired by the works created by this refreshing community of artists.
All members of the public are invited to visit this12-day exhibition between 21 Oct and 2 Nov at the gallery of 10Square @ Orchard Central between 10 am to 6 pm. Admission is free.
Organised by Global Cultural Alliance (GCA)
Since its inception in 2014, GCA has – as part of its dual mission of bridging borders and building communities – worked with persons with experiences of incarceration in projects such as Culture Plus: A Message from the Outside (2018) with inmate artists of VAH; Fair Play (2019) which was a community arts fair which also featured works by VAH artists; CausewayExchange (2019) which featured works by CANVAS artists for part of a mural of a hospital in Kuala Lumpur.
Routes | The Exhibition is supported by the National Arts Council and the Tote Board Arts Fund.
Featuring CANVAS
Founded in 2019, CANVAS seeks to provide a support function to artistically gifted persons with previous experiences of incarceration.
CANVAS Artists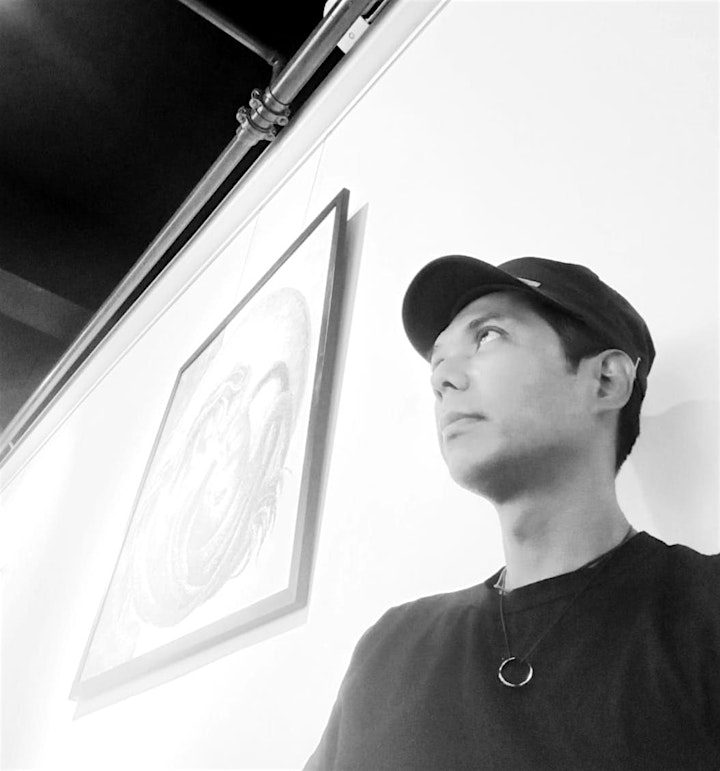 Ambi, CANVAS Artist
Ridhuan is a Singapore-born self-taught artist who has enjoyed drawing and the creative sphere from very at a very young age. As an introvert with speech impediments, art has always been a wonder for him and naturally became an outlet for him to express himself. His curiosity of art has led him to seek the opportunity to learn Basic Art Courses at the Visual Hub Arts, which also led him to be trained in 2D & 3D and Batik Painting through Lasalle's customized program. Around that time, under the guidance of Singapore ceramist/Visual Artist Ahmad Abu Bakar, Ridhuan learned the fundamentals of ceramics/pottery and further understood art practices such as conceptual work and installation. Along his journey of practice and learning, he exhibited his works in the Yellow Ribbon Community Art Exhibition yearly from 2014 to 2019. His interest in sculpting also made him try and participate in CDL Singapore Sculpture Award 2017. In addition, he was also a contestant for Fine Art International Contest that was held in Berlin in 2017. As an artist, Ridhuan has made Pablo Picasso his source of motivation for inventiveness and is keen to explore the contemporary direction of German artist and theorist, Joseph Beuys. Ridhuan believes that art is borderless in terms of the diversity of materials that can be fashioned into a statement. Specifically, industrial components and discarded items are seen to be amongst his aspect of exploration. He dialogues with paintings and 3D works differently - in one, he tries to approach it like a poet, while he approaches the other with artistry and logic. Often, he creates what echoes from his mind to make an experience of the world he lives in. Presently, Ridhuan still regards himself as a learning artist discovering the unknown; to him, art is a progression, unfold into a journey that evaluates the essence of life and the reflection of its existence.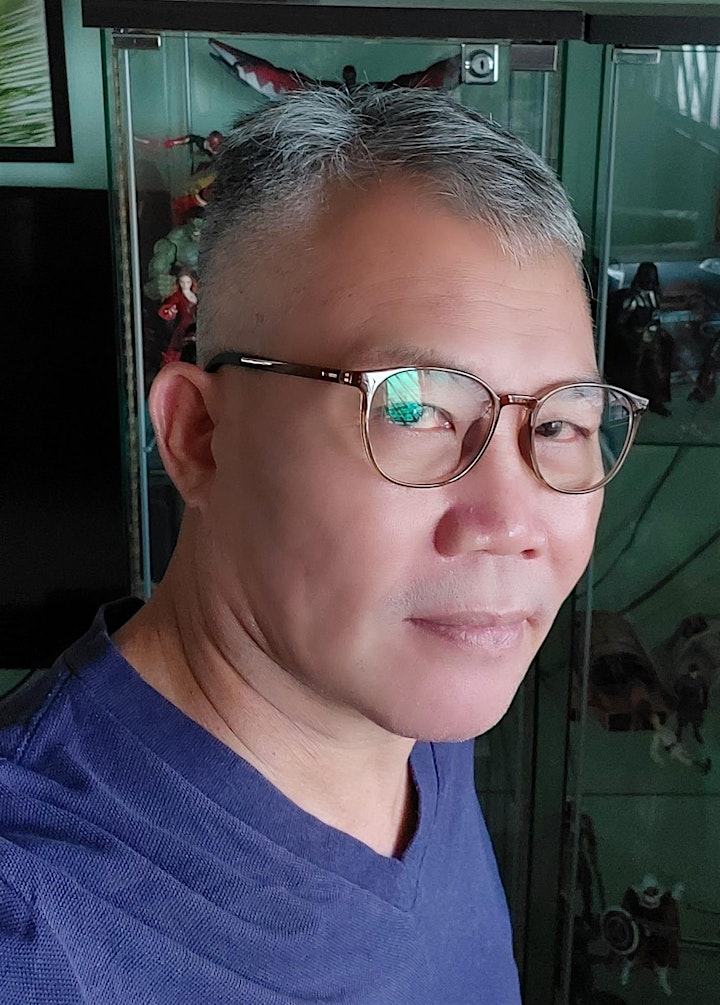 Anthony Low, CANVAS Artist
Anthony's artistic dream catapulted after taking a 3-month basic Batik Art course certified by LASALLE College of Arts Singapore under his mentor, Mr Edwin Ho, and basic Fine Art course by Gill Saul. During his time at the Visual Arts Hub of Changi Prison, he also took on a poetry writing course conducted by Singaporean photographer and poet, Marc Nair. Through practicing art, Anthony treasures this as a means to express his view of the world and discover new skills under the guidance of his mentors. As he continues to pursue his passion for painting, he is keen to sell his works to interested individuals.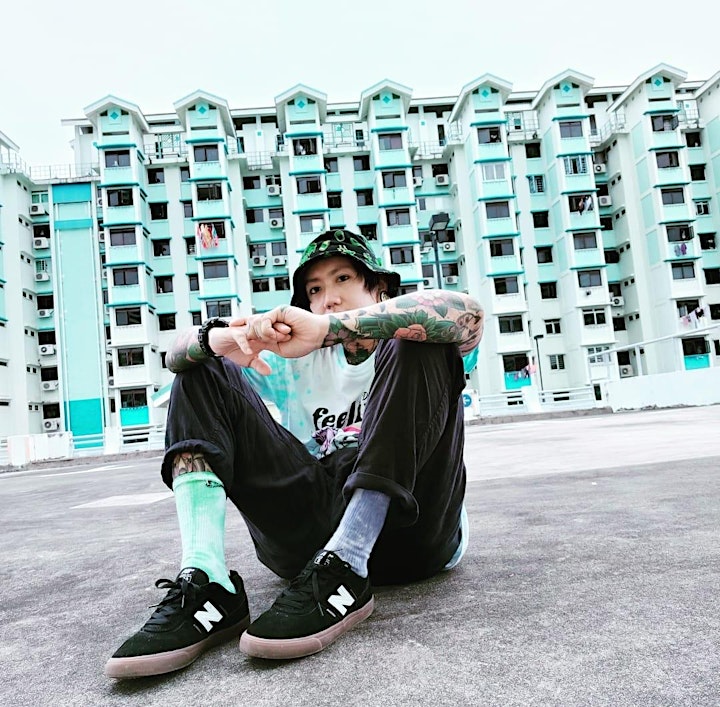 Ayms, CANVAS Artist
Ayms is a self-taught Singapore-based colourblind visual artist. His works are characterised by his inclination towards pop surrealism paintings, ambition, humour, and character. In his works, Ayms always strives to balance his emotive response with a strong contextual foundation. Lying at the core of his works is the exploration of people, situations, and their peculiarities. In this, he continues to define and express these human experiences through his paintings.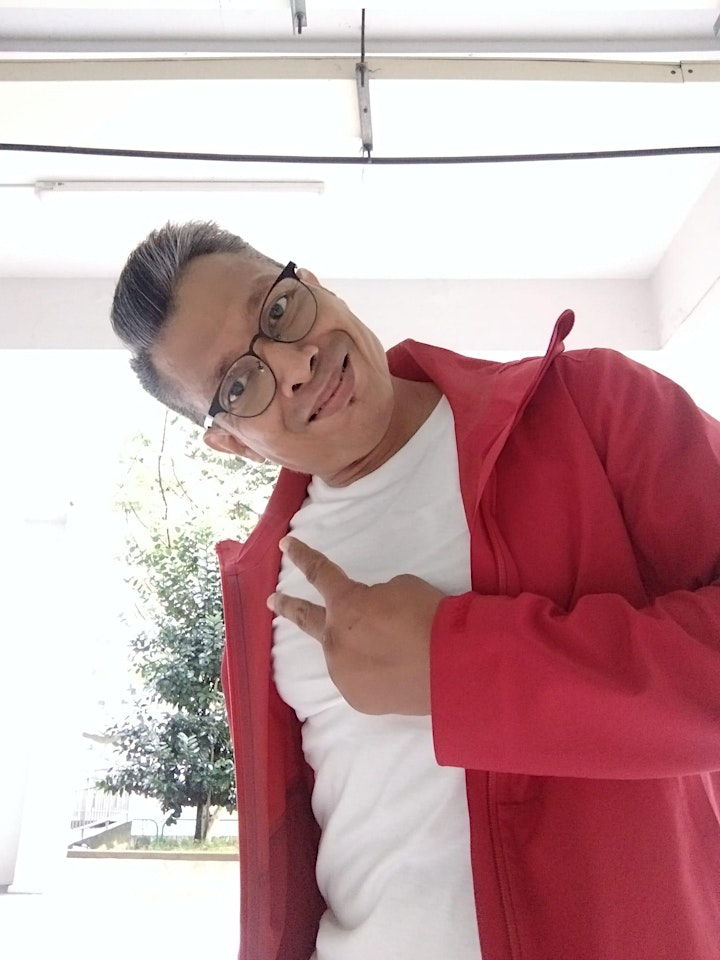 Hameed, CANVAS Artist
Under the mentorship of Edwin Ho, a specialist in oil painting and water colour, Hameed was trained in the Changi Prison Visual Arts Hub in 2018. Since then, he has had his life transformed by art. It has enabled him to change and expand his perspective on life, express his thoughts and feelings, reflect, and turn his weaknesses into strengths. After completing a basic art course, Hameed was selected to be a featured artist in the annual Yellow Ribbon Art Exhibition later that year. From 2018 to 2020, he was responsible for producing Batik art pieces for various government sectors as gifts. Apart from Batik painting, he also explores with other mediums such as acrylic and oil painting, and these works have been sold through the Visual Arts Hub. Though he is currently not able to actively practice his art full-time, he aspires to inspire others through his artistic endeavors.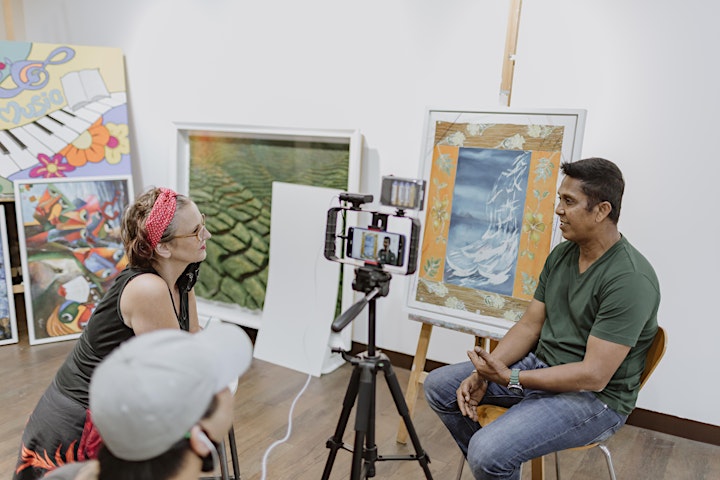 Ibra, CANVAS Artist
Upon enrolling in the Changi Prison Visual Arts Hub in 2014, Ibra took his fascination and involvement in craftwork to the next level. Since, he has advanced through 2D, Carpentry, and Batik painting courses, as well as learned basic pottery from ceramist and visual artist Ahmad Abu Bakar. From 2015 to 2019, he exhibited his works in the Yellow Ribbon Community Art Exhibition. Though he produces mainly Batik paintings, his handmade ceramic chess sets are also highly sought after. As a practicing Batik painter today, Ibra is also very open to collaboration projects.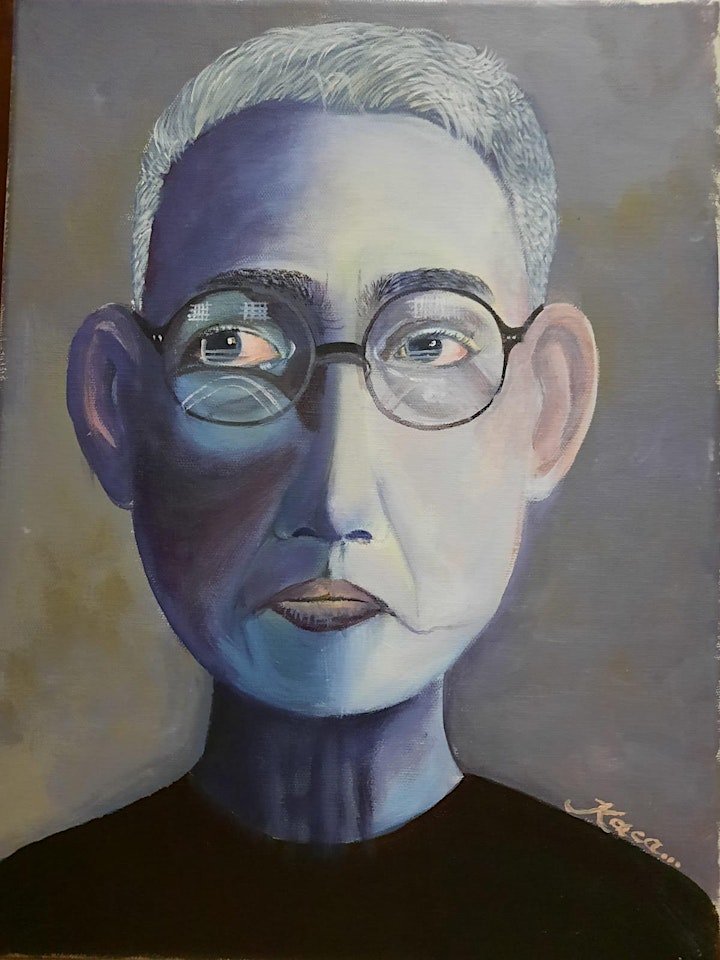 Kaca, CANVAS Artist
Kaca enjoys acrylic painting and specialises in calligraphy. His works reflect his admiration of iconic images of Singapore. As an individual who grew up in a Kampong and witness of Singapore's numerous rapid architectural changes, he is drawn to represent the old and the new in many of his paintings. Kaca enjoys working on community art projects and has been featured in several exhibitions including the Sena Kita exhibition in 2020.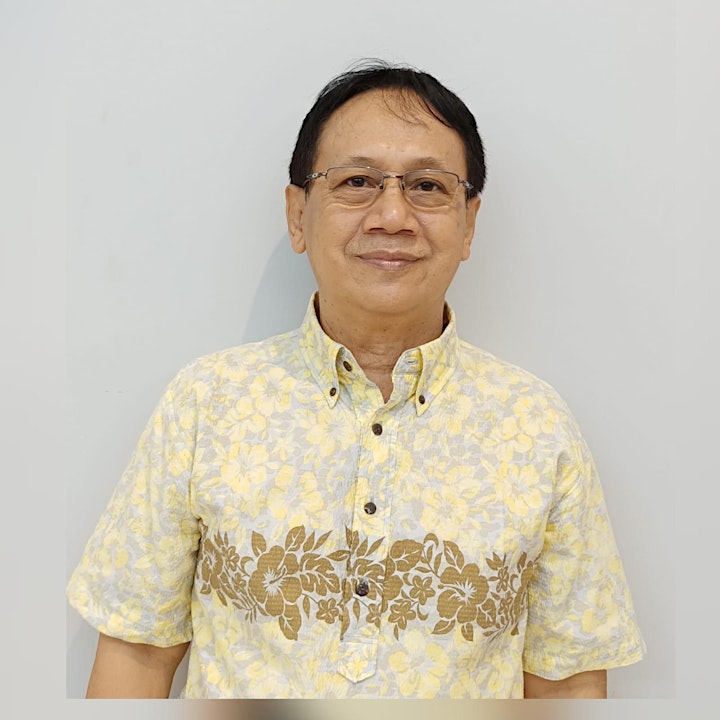 Latiff, CANVAS Artist
Upon returning to his passion for art in the Visual Arts Hub at Changi Prison, Latiff has since pursued taken his artistic pursuits to new heights. He has exhibited his works in the library, local art exhibitions, and museums. In 2019, he launched his debut collection, "Tifera Art Gallery Exhibition" on the theme 'fearful to fearless' at Oxley Bizhub. Additionally, he has contributed a painting for the Yellow Ribbon Art Project at the School of the Arts (SOTA). Currently, he is determined to continue his art journey, even if it is on a small-scale basis - one day at a time.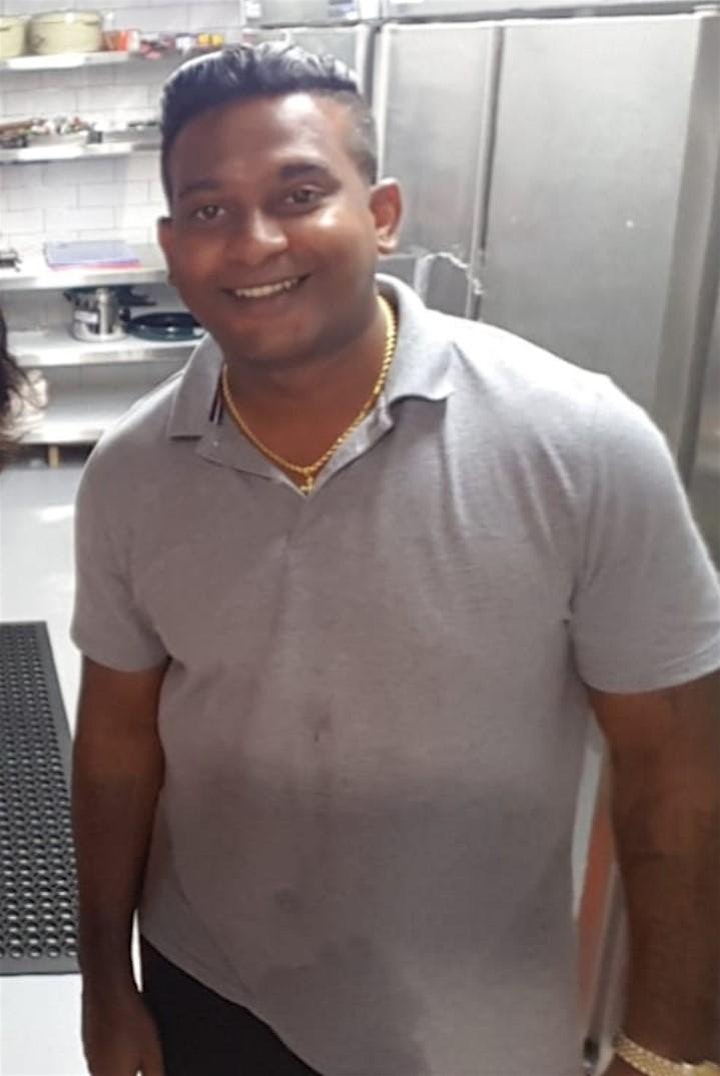 Paul Xavier, CANVAS Artist
Paul's interest in art started from the time he was 10. While serving his sentence in Changi Prison, he had the opportunity to learn fine art and pottery craftsmanship at Visual Arts Hub (VAH) in 2011. He has taken part in the Yellow Ribbon Art exhibition in 2012 and will be doing so again in 2021.
Through art, Paul has been able to reflect on his life, gained new perspectives and embarked on a journey of self-discovery. Under the tutelage of his art mentors from VAH, namely Edwin Ho and Ahmad Abu Bakar, Paul has imbibed not only the skills, but more importantly, the values of artists. He is greatly inspired by the example of Barry Yeow, whom he considers as his role model.
Paul has a deep compassion for the marginalised in society, and uses his resources, time and talent to contribute to the community. He was involved in the wall mural painting project at Human Hearts in 2020.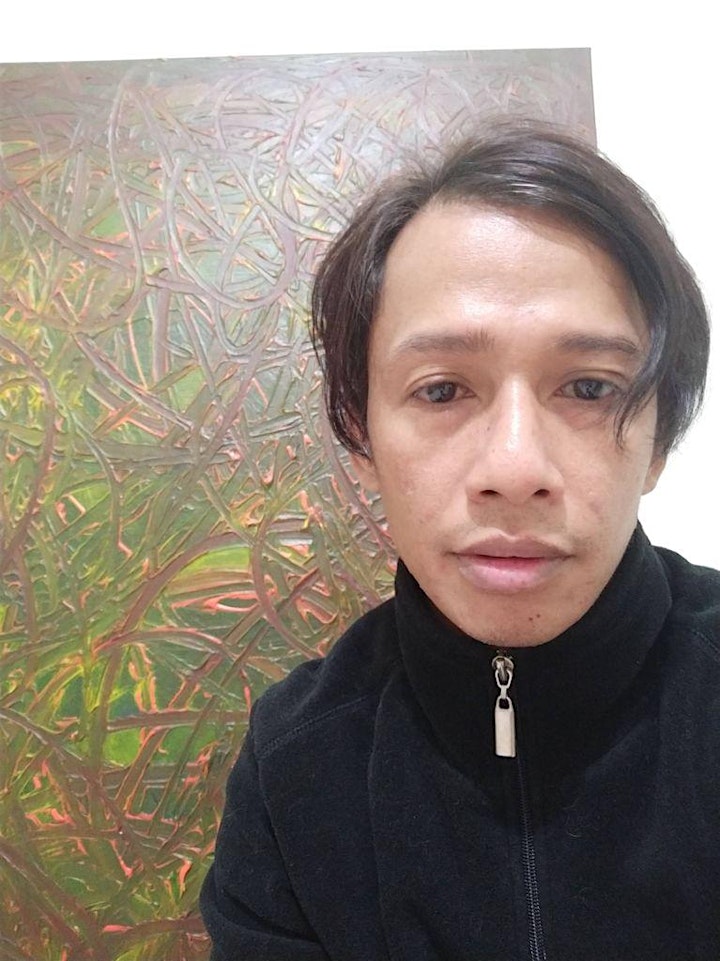 Rahman, CANVAS Artist
Rahman's works were featured in Yellow Ribbon's Community Art & Poetry Exhibition (2019) after undergoing a Basic Art Course in the Visual Arts Hub of Changi Prison (2019). Upon graduating from LASALLE College of Arts (Singapore) with a diploma in Fine Art and a major in Painting, Rahman proceeded to be a campus intern and artist assistant for the recent Winner of the IMPART Awards, Faris Nakamura. Moving ahead, Rahman is passionate about developing his painting and drawing even further.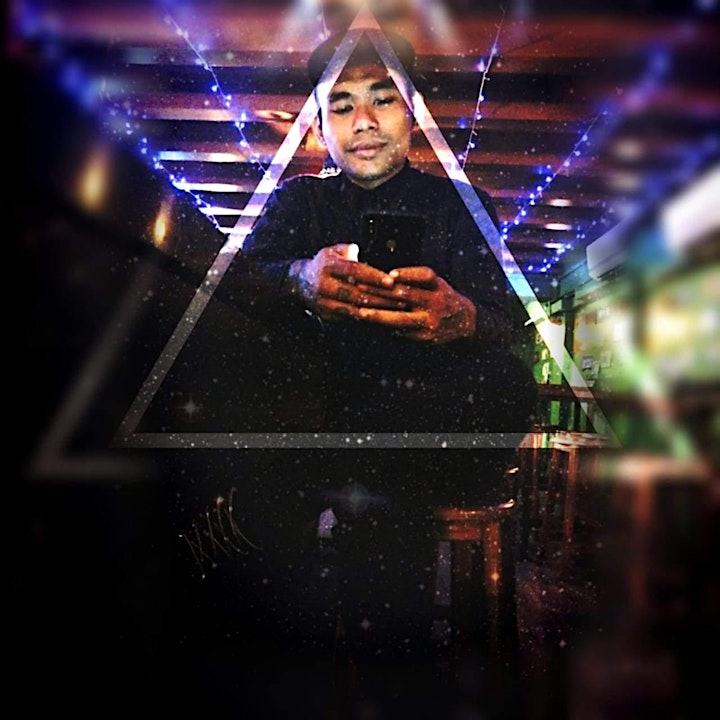 Tedtwo, CANVAS Artist
Aside from being a well-known tattoo artist, Tedtwo is taking his art practice into exciting new areas as he experiments with new materials such as spray paint, mixed media, and 2D/3D. Additionally, he completed a bespoke range of footwear for VANS by customizing each pair for the client in a blend of tattoo and graffiti street art styles.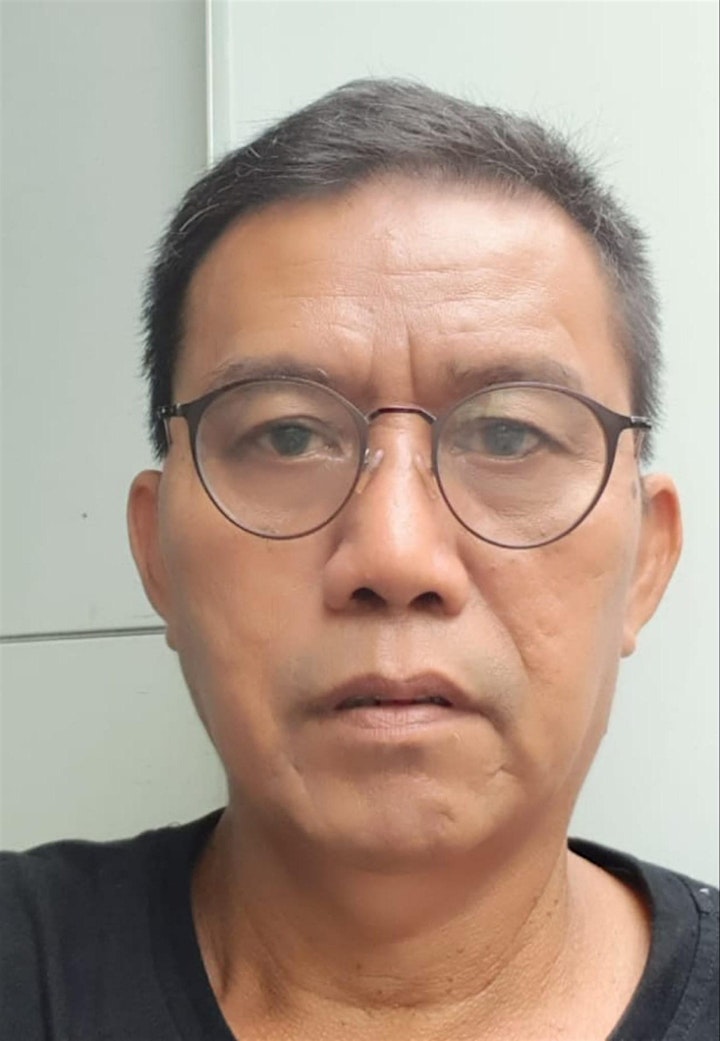 Yusoff, CANVAS Artist
Yusoff is a fine art artist who was trained during his time as an inmate, at Visual Arts Hub. As an artist specialised in oil painting, Yusoff has since taken part in four editions of the Yellow Ribbon art exhibition as an inmate which enabled him to hone his skills under the guidance of Singapore Art Museum curators. Moving ahead, Yusoff aspires to do art as a full-time artist and create works that will go towards meaningful causes in and for the community. This year, he is delighted to have been involved in art projects during his stay in High Point, as well as the current community service project.
Barry Yeow, CANVAS Artist Mentor
Founder of 5Seventeen Ltd, Barry Yeow is a sought after artist for both his public art works and his paintings. His eye-catching murals can be seen at Ang Mo Kio Town Centre and Sengkang General Hospital while his paintings have been collected by both private collectors, private corporations and government institutions from Singapore, Malaysia, China, Japan, Turkey, Portugal, UK, Mexico and USA. Barry also conducts art classes for aspiring artists and mentors inmates at Changi Prisons' Visual Arts Hub (VAH) and also visual arts collective CANVAS comprising artists trained at VAH. He is the principal artist mentor of CANVAS artists participating in 'Journey to the West', a co-creation project for Ng Teng Fong General Hospital. He has been commissioned to create works for ward spaces in Sengkang General Hospital in the project 'On the Nature of Daylight and was one of the main art coordinators and curators of Adorning the Dream, which was a collaboration between the Medicine ACP Medical Humanities Office in Singapore General Hospital and VAH.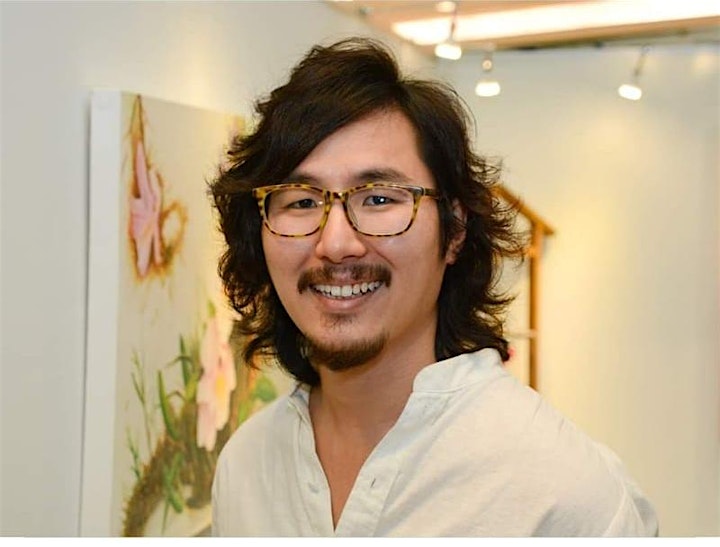 𝗘𝗱𝘄𝗶𝗻 𝗛𝗼, 𝘾𝘼𝙉𝙑𝘼𝙎 𝘼𝙧𝙩𝙞𝙨𝙩 𝙈𝙚𝙣𝙩𝙤𝙧
Inspired by experiences and memories, Edwin Ho emphases the style of "Trompe -l'oeil", that depicts objects in three dimensions. His comprehensive details depict artworks in a realistic almost photographic manner. 
Graduated from The University of New South Wales, Australia, with a Distinction in Fine Arts, Edwin Ho is an art educator, practicing artist, painter and sculptor. 
Edwin now lectures in Nanyang Academy of Fine Arts. With more than 15 years of experience, he led many students and inspired the path they took. His philosophy and artistic creations have influenced and motivated some to be artists and art lecturers. 
For more than a decade, Edwin enthused the inmates in The Singapore Changi Prison. He directed and steered them in the Yellow Ribbon Community Art Exhibitions. Edwin's genuine warmth and enthusiasm melted many inmates' resistance. Through the many years of involvement, Edwin Ho has impacted and changed the trajectories of their lives, who are now actively involved in the art industry. 
*Although Edwin will not be featuring works at this exhibition, he has mentored Anthony Low, Kaca, and Rahman in preparation for this.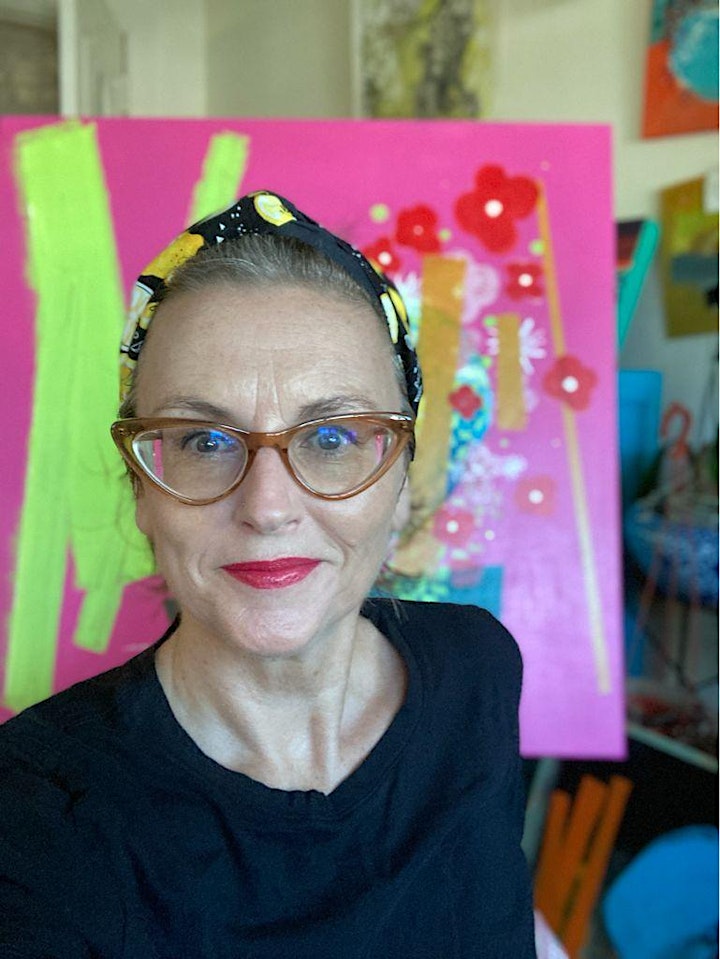 Gill Saul, CANVAS Artist Mentor
Gill is a mixed media and portrait artist who combines different materials and techniques (e.g. oil, acrylic, natural pigment with hand-drawn collage, woodcuts, stencilling, and painting) in her works. Three years ago, she founded a teaching studio here in Singapore called Art Out Of Black which has since seen her conduct classes on drawing and painting for teenagers and adults. In the field of art for rehabilitation, she provides ongoing learning opportunities for the men and women who attend classes via Art Behind Bars (ABB) and VAH so that they can continue their art journey. Currently, she teaches at VAH and is a life and art mentor for CANVAS. In addition, she has helped to create CANVAS Women to support women who have started their art interest in Changi and want to continue to be connected and supported via CANVAS after their release.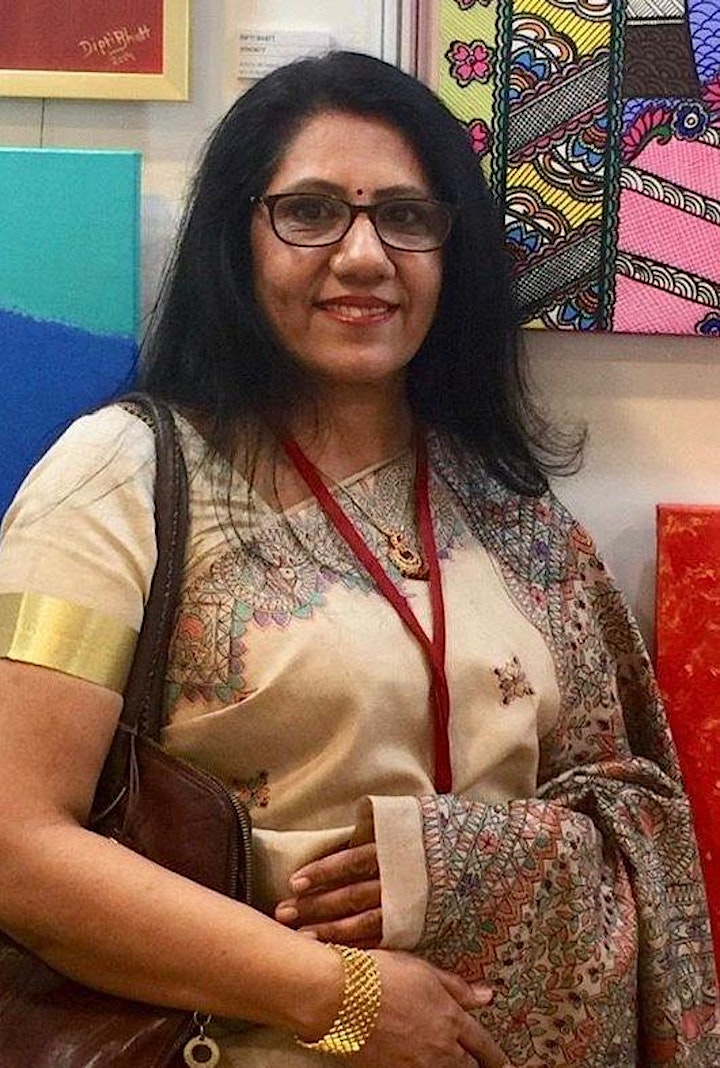 Seema Sharma, CANVAS Artist Mentor
As a former banker and lawyer, Seema is currently an artist and art educator. Her paintings in mixed media symbolise her strong belief in harmony between various cultures and themes from different places where she has lived. Her works are based on her experiences of life and depict the fusion of various styles and techniques. As an art educator, Seema conducts art classes and workshops for students and adults at her studio, Artee World. Apart from these, she is a life mentor to ex-VAH artist at CANVAS and is volunteering in CANVAS women as a mentor to one woman to help her reintegration into society and keep her interest in art alive which she generated while attending classes at Art Behind Bars (ABB). Seema is also a mindfulness coach who conducts expressive art and Mandala drawing workshops to help others relieve the stress of everyday life.