What is done to make workplaces safer so that students can excel with what they are trained for?
About this event
Synopsis:
Safety … why bother? Students will transition into workplaces. What then is done to make workplaces safer so that students can excel with what they are trained for?
This session will explore Singapore's journey to make workplaces safer. Students will also gain insights into how the Workplace Safety and Health Act is designed to protect them and all who work in workplaces.
Finally, students will be brought to consider how they can choose to make a safe difference in workplaces.

Speaker:
Seet Choh San, Chief Safety Officer, Temasek Polytechnic
Seet is an Environment, Health and Safety (EHS/HSE) professional with more than 30 years of career history in EHS & Product Stewardship (Product compliance, product safety and risk management). Prior to joining Temasek Polytechnic, he was the General Manager for Global HSE Programs of a global supply chain company providing end-to-end design, implementation and operational solutions in freight management, contract logistics, distribution and transportation management.
Seet was previously the Regional EHS Director of two Fortune 500 multi-national companies covering countries in the Asia/Pacific Region that include Japan, Korea, China, Taiwan, Hong Kong, Thailand, Malaysia, Philippines, Singapore, Indonesia, Australia, New Zealand and India.
He is actively involved in the Singapore TWSH community.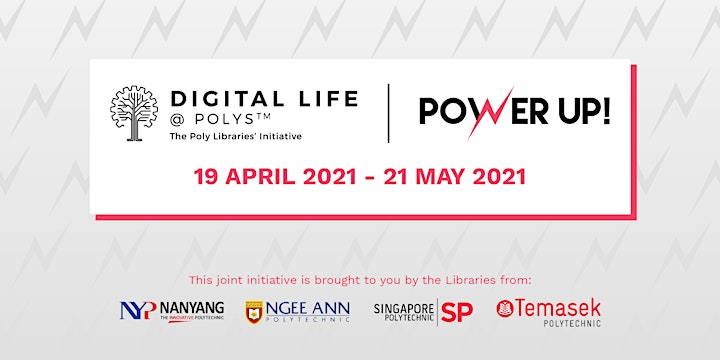 Organiser of Safety - What You Do Not Know, Hurts!
Power Up! is the theme of the Poly Libraries' inaugural event to champion Digital Literacy and Media Literacy. As the theme implies, power up is used to boost the learning power of the Poly campus communities in their lifelong learning with competencies to help them stay ahead in their studies and career.