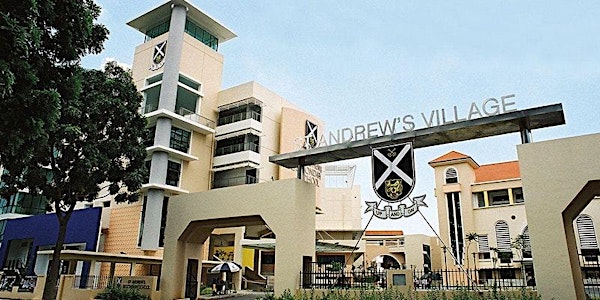 Saints Ride for SAPTA
Spend a Saturday morning in November cycling with SAPTA for an awesome cause!
When and where
Location
St. Andrew's Junior School 2 Francis Thomas Drive Singapore, 359337 Singapore
About this event
Love cycling?
For the first time, SAPTA will be organising a cycling event to raise funds for SAPTA Cares.
This event will be organised with COVID-19 measures in mind.
A hybrid approach will be taken to respect the current social gathering guidelines where teams of 2 will cycle in this event to support SAPTA Cares.
Your chosen route should end at our beloved St. Andrew's School, where each rider will receive a token of appreciation for their contribution.
This event would be a fantastic opportunity for old classmates to get together to reminisce about the good old days in St. Andrew's ending at our school, which can also serve as a great photo opportunity.
We also see this as a wonderful occasion for parents and their son(s) to bond and ride together, sharing stories of their old school lives.
Event details
Date: 20th of November 2021
Where: St. Andrew's School Junior School (ending point)
Teams can determine their own starting time and starting point. They can plan their route to end at St. Andrew's School between 6:30 to 8:45 am.
SAPTA volunteers will usher arriving teams to pre-allocated holding areas following current safety guidelines.
Do take note - Each pair will be given a time (between 6:30 to 8:45am) for them to enter the school grounds to avoid congestion. This will be e-mailed a week before the event for your planning purposes.
Each cyclist will also get a breakfast bento upon arrival at school.
Please also note that if the weather does not permit riding on that day, collection of goodie bags and breakfast will be extended till 12noon at the school grounds.
How we are raising funds
The registration fee will be $120 for a team of 2 cyclists.
Registration entitles each cyclist to a goodie bag. The money raised from registration will go towards SAPTA Cares that supports the needs of our students through the various activities that it undertakes.
There are no fixed routes. Pairs will decide on the routes themselves.


Here are some ideas!


*For Easy Riders
Do a routine pattern of 10km/day for 5 days - final morning ending at St. Andrew's Village

*For more experienced cyclists
Do an accumulated distance of 500km over a week or two - final morning ending at St. Andrew's Village
*For a leisurely Saturday morning ride
Start from St. Andrew's Village at 3am on 20th of November. Choose your own route and meet at St. Andrew's from 6:30 to 8:45am.
Each cycling pair will pay the $120 registration fee. In addition, get your friends involved. They can pledge a donation according to the distance you cover. The more friends the merrier! All proceeds raised will go towards SAPTA Cares.
Registration will be on a first-come, first-served basis. If you would like to participate, please sign up here.
Registration will close on 31st October 2021.