Description
Embark on a journey of reflection & self-inquiry through this New Years Yoga & Intention-setting workshop.

Sankalpa (Sanskrit: सङ्कल्प) means an intention formed by the heart and mind -- a solemn vow, determination, or will. In practical terms a Sankalpa means a one-pointed resolve to focus both psychologically and philosophically on a specific goal. Sankalpa is guidance from our Highest Self, revealed through listening to our inner wisdom. By allowing us to see clearly what we really seek, Sankalpa empowers the mind to move from intention to realization.

In this 60 mins workshop you will experience:
- Guided pranayama (breathing) and meditation to connect with your agni (inner fire), which helps digest not just food but also your relationships, situations
- Guided Asana (yoga postures) practice to support self-inquiry
- Short intention-setting exercise to set your roadmap for 2020 and beyond.

WHEN
Date: Saturday 4 Jan 2020
Time: 16:00 - 17:00

WHERE
753 North Bridge Road #02-01
(above Twenty Gramme Cafe)
Enter by Jalan Kledek, go up to level 2.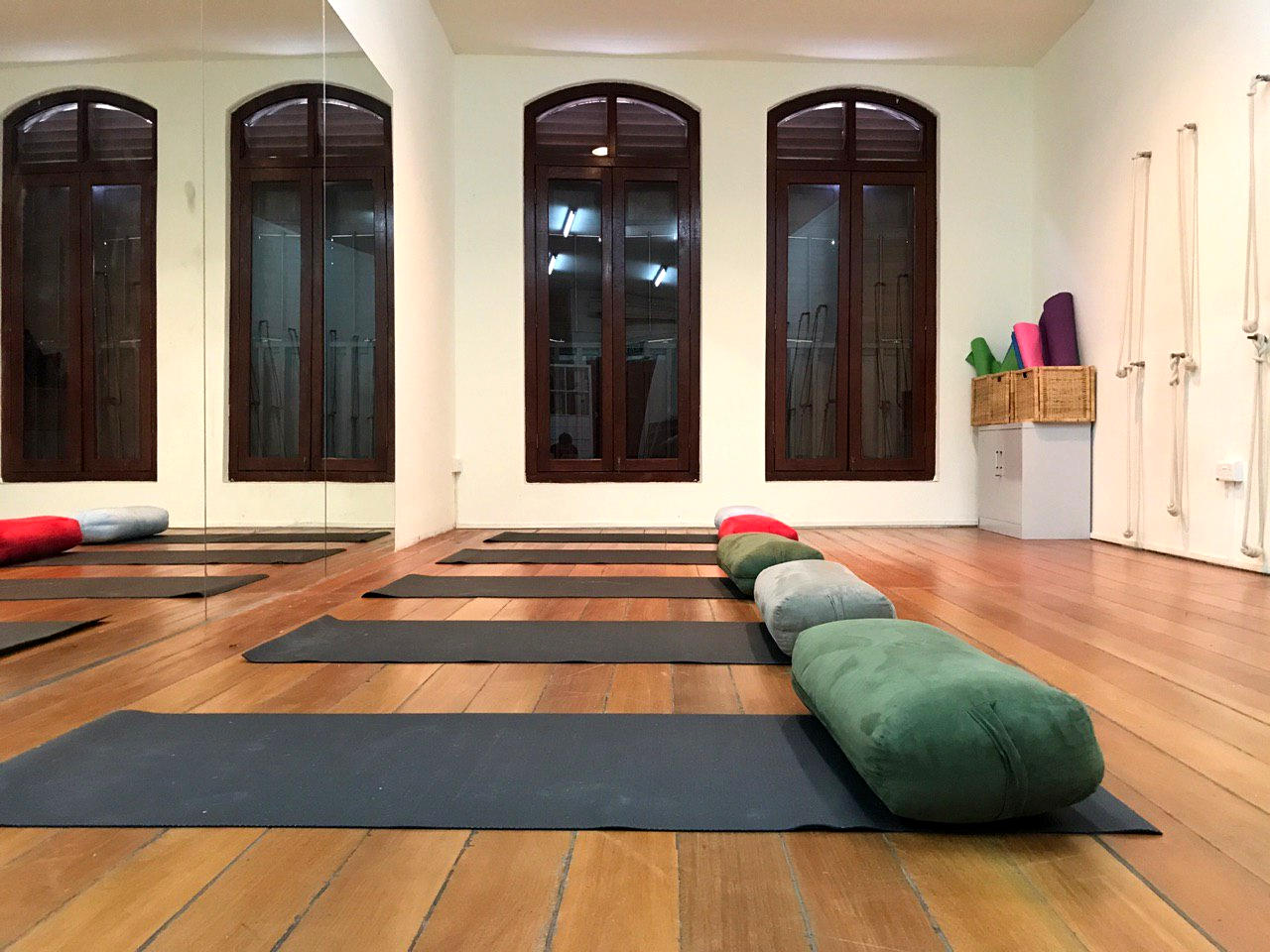 COST
Earlybird: $15 for 1 | $25 for 2 (bring a friend!) .
At the door: $19 per person | $29 for 2 (bring a friend!) .
Limited to 12 spaces only
Inclusive of use of yoga mats, blocks and toilet with shower & heater (bring your own towel)
Please RSVP by purchasing a ticket above.
if you are unable to pay via Paypal, other payment methods are available.
Email wenlin@wenlintan.com for more details

==================================
ABOUT THE FACILITATOR
The workshop will be led by Yoga Alliance-certified instructor Wenlin Tan, who has led workshops & masterclasses in Asia & Europe
YOGA WITH WENLIN
Originally from Singapore, Wenlin has been a student of movement since she was little, starting with dance, martial arts (Kendo) and later Contact Improvisation, Yoga and Thai Massage. Teaching since 2016, certified by Yoga Alliance and CPR trained, Wenlin is trained to teach various styles including:Vinyasa flow, Hot flow, Yin, and Thai Massage. In Italy, she primarily teaches at YogaUnion, Turin's leading Yoga studio. In 2019 she taught at Brighton Yoga Festival, UK & Obonjan island private Resort, Croatia.
In Singapore, Wenlin teaches special workshops, Vinyasa yoga at Tribody Fitness, weekly Aqua yoga at Bishan and private yoga at the comfort of your home. Sample her classes here
REVIEWS FROM PAST PARTICIPANTS
"My love and I had a very good experience with Wenlin. She is a very professional, talented and kindly person. Can't wait again to have the opportunity to attend her workshop!"
-Tatiana from Brazil, Partner Yoga Workshop @ Singapore.

"The class with Wenlin was a really memorable experience. I felt my body thanked me for it: it wasn't overdosed or hard; it wasn't too lightweight either. I feel 'hungry' to continue practising yoga..."
- Paul from Ukraine, Strong Soft supple Workshop @ Fabrika,Tbilisi, Georgia

"Wenlin's (yoga) classes are beautiful. I enjoyed them very much."
- Russell from Australia, Yoga workshop @ Obonjan Private Island Resort, Croatia