Play computers games? Or code one? Complete a project in just 1 class and receive a customised progress report card for your child.
About this event
At this trial class, your child will be introduced to programming logics and basic coding skills by working on a mini project in either Scratch or Python. If your child already knows how to code, we have a wide variety of projects/lesson materials that will be suitable for any level of experience.
Through this introductory class, your child will get a chance to find out more about Code Ninja's unique teaching style. Parents will also be provided a copy of the Code Ninja passport, a report card that we use to communicate regular progress.
Code Ninja is different in that the learning journey for each child is customized so that they are engaged at the appropriate level. There are 5 Ninja Levels in total and each student is assigned different projects depending on their interests and abilities and can advance through different levels of coding challenges as quickly or as leisurely as it suits their abilities.
Typically, students in Code Ninja start with Scratch Programming before advancing to Python Programing which is used for Big Data Analysis, Machine Learning and many more.  This is technique is also used in Harvard University's "Introduction to Computer Science" course. The aim of which is to learn coding rapidly and develop transferable skills.
All equipment, including laptops are provided. 
FAQs
Why choose Code Ninja?
1) Personalized learning experience that are specially tailored to suit your child progression and abilities
2) Small Instructor-Student ratio of at most 1:6 to provide our students with individual attention
3) Experienced instructors who have developed coding curriculum and conducted coding workshops for numerous schools and universities in Singapore and Asia
4) Weekly updates on your child's progress and things covered during class
More FAQs? Check out
https://www.codeninja.com.sg/faq-and-contact
How much do classes cost?
      Trial Lesson – SGD$49  
  4 Lesson Pass – SGD$230
10 Lesson Pass – SGD$550
20 Lesson Pass – SGD$990
How can I contact the organiser with any questions?
Please feel free to contact us with any questions at instructor@codeninja.sg or call 6401-7171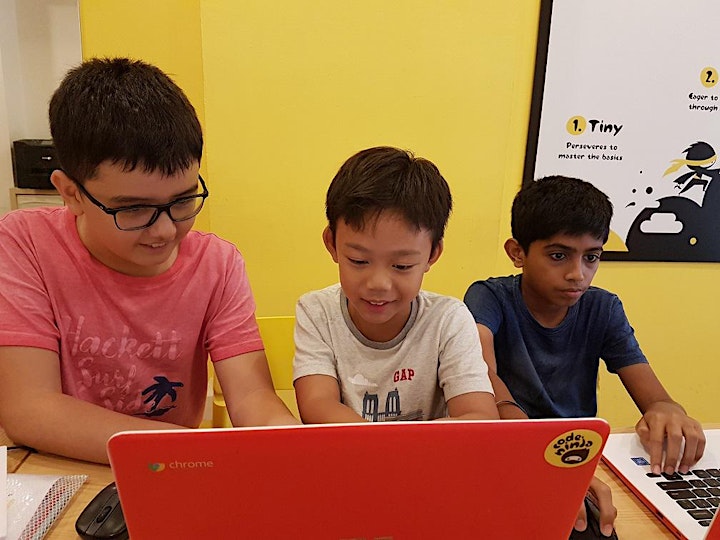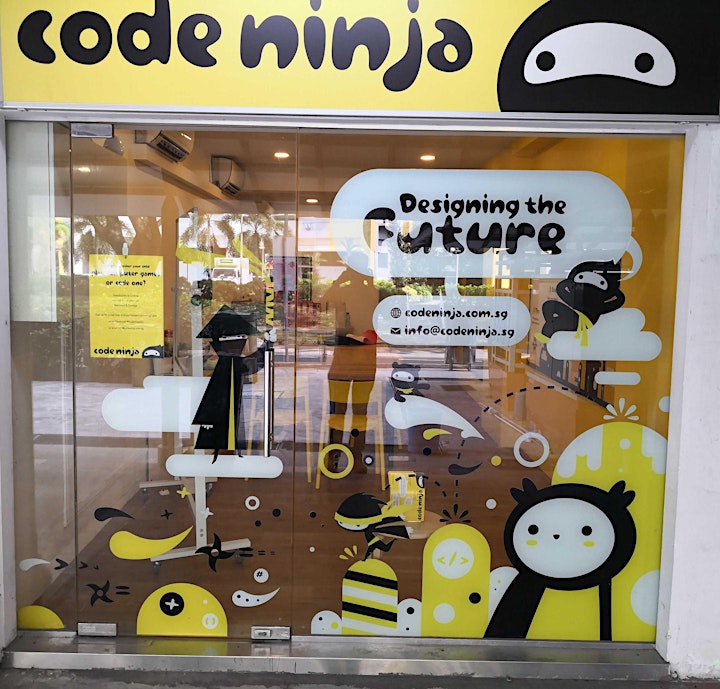 Organiser of [Sat 10am] The Ultimate Ninja Coding Trial Class for Kids Ages 9 to 16
In this new world order, technology is everywhere, and changing faster than ever before! That's why Code Ninja is here – to train the next generation to understand technology; more than that, Code Ninja enables kids to master the basics of coding and thrive in this exciting technology-powered world.
The Code Ninja syllabus is developed in collaboration with professional syllabus developers from the National Institute of Education (Singapore). 
To find out more about us, go to https://www.codeninja.com.sg/