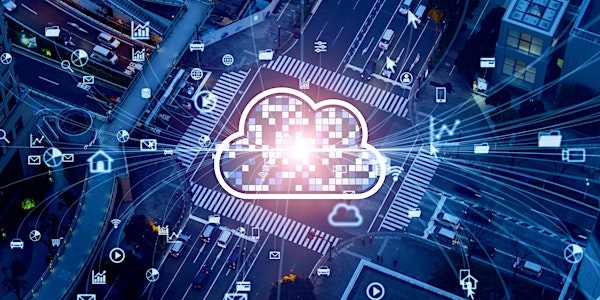 Scalable by Design: Cloud Adoption for the Public Sector
Malaysia Standard Time 8:55 AM-11:10 AM (GMT+08:00)
When and where
Location
Pulse Grande Hotel Jalan Putra Perdana Putrajaya, Wilayah Persekutuan Putrajaya 62000 Malaysia
About this event
Managing flexible, reliable, and simple solutions for digital government services
The use of cloud computing in global government, business, and academic settings is accelerating. Malaysia is one nation that is embracing cloud computing at a rapid rate, driven by the expansion of digital transformation and other trends in the region.
To evaluate prospects for cloud adoption as well as the open issues that will serve as the foundation for future study, it is necessary to flesh out current patterns and efforts in the use of cloud computing technology in the country.
Malaysia must continue to reform, or it will fall behind in the increasingly cutthroat digital economy. Public cloud adoption and working on its complexities must be embraced because it raises living standards and economic success. In the long run, digitalisation will also contribute to sustainable growth.
Citizen experiences at the forefront
Customer-first applications can be created, tested, and released globally without fear of disrupting the system. The organisation's IT staff must be able to develop and build on a reliable, consistent platform created by cloud-like deployments. Enhancement of consumer experiences across all market categories is achieved by introducing cutting-edge products that greatly simplify dealing with public services.
Combining the dependability of a typical on-premise data centre with the seamless functionality of public cloud allows for increased resilience and business continuity while conveniently sustaining uptime.
Reduced complexities in hindsight
By looking beyond legacies, organisations must upgrade data centre infrastructure to balance on-site and "within-cloud" activities in order to construct next-generation infrastructure.
The complex demands of IT can no longer be met by a traditional infrastructure that is cumbersome, doesn't give DevOps a solid base, can't scale up significantly, and is prone to bottlenecks. In order to maintain their competitiveness and make sure their data centres are prepared for the cloud, organisations are choosing hyper-converged infrastructure more and more frequently today.
Several IT developments in the region, including increased demands for automation, sustainability, and edge computing, are connected to the expanding cloud demands. This reduces complexity and enables better performance and reliability.
Wave adieu to legacies and skills gap
With technological unemployment at or near record lows and limited immigration as a result of COVID-19, Malaysia reportedly faces a specific challenge from the global IT skills deficit. This dilemma will necessitate increased automation spending and a rethinking of the best way to close the skills gap.
In the past half decade, government CIOs named cloud services as one of their top priorities. This novel approach is regarded as an absolute way to increase IT agility, quickly conform to ever-changing needs, and fast-track digital government initiatives.
To manage shared infrastructure and applications, a cloud architecture would offer a unified IT operating environment that spans both private and public clouds. Another surefire way to fortify defences would be to future-proof existing systems and focus on functionality and readiness to support innovations such as AI and big data, along with current workloads.
OpenGov Asia is pleased to invite you to an exclusive OpenGov Breakfast Insight that aims to provide the latest information on the benefits of a secure cloud experience for public sector workers to enjoy and become empowered by. This is a closed-door, invitation-only, interactive session with top public sector leaders from Malaysia.
OpenGov Breakfast Insights are concise, to-the-point, strategic-level discussions designed to bring learning to the highest level! The unique proposition of an OpenGov Asia Breakfast Insight is the integration of cutting-edge insights from our expert speakers and interactive discussion among the participants.
Disrupting the major pain points in government service deployments should be easy and breezy. Find out how to:
Balance the necessity for broader and better IT services with inherent financial constraints.
Deliver an affordable, straightforward approach to IT modernisation
Discover trends in government cloud deployment and planning
Utilise a cloud platform to defend your data and apps from internal and external threats
Support digital citizen services and a large and diverse agency workforce
Who should attend:
Chief Information Officers
Chief Technology Officers
Chief Data Officers
Chief Transformation Officers
Chief Analytics Officers
Directors/Heads of Technology Capabilities and Innovation
Directors/Heads of Technology, Strategy, and Policy
Directors/Heads of Data
Directors/ Heads of Applications
Directors/ Heads of IT Infrastructure
Directors/Heads of Cloud Architecture
Heads of DevOps
Heads of IT Operations
Integration Architects