Sales Have Ended
Ticket sales have ended
Thank you for registering for The Lesson - An Online Experiment! More information including the show link will be emailed to you 1 day before the show, please keep a lookout. Cheers, Drama Box
Sales Have Ended
Ticket sales have ended
Thank you for registering for The Lesson - An Online Experiment! More information including the show link will be emailed to you 1 day before the show, please keep a lookout. Cheers, Drama Box
SCENES: Participatory Practices [Join us for a 3-part experience for The Lesson - An Online Experiment]
About this Event
The Lesson by Kok Heng Leun
The Lesson asks questions about the forces at work that shape our space, and whether there is enough space for a heterotopia. The audience is presented with a scenario whereby the city has made plans for the development of an old housing estate. However, there is little space left, therefore an existing facility in the area must be demolished. What will stay, and what will go? The audience enters this scenario and participates in the decision-making process. Through this process, the audience learns about the costs, risks, stakes and sacrifices that come with creating a community.
The Lesson was first created by Li Xie as part of the It Won't Be Too Long trilogy and presented at the Singapore International Festival of Arts 2015.
Experience date and time:
Part One: Pre-show 11th September (Friday) 8:00pm - 9:00pm
Part Two: Show 12th September (Saturday) 8:00pm - 10:00pm
Part Three: Post Show 13th September (Sunday) 4:00pm -5:30pm
Language: English
Capacity: 60
* This ticket entitles you to attend all 3 parts of The Lesson - An Online Experiment.
.........................................................................................................................................
*Note*
Please note that Drama Box will be recording activities and content on the SCENES virtual site for archival purposes. Selected footage will be used for marketing and publicity purposes
As per requested by the artist, all participants of Lesson are required to turn on your Zoom camera (video) during the entire process in order to facilitate discussions.
More information and show link will be emailed to you one day before the show. Please make sure you fill in the correct email address.
We want to share with you a cup of tea from our sponsor Pek Sin Choon. If you'd like to enjoy some Chinese tea, please also fill in your home address so we can mail it to you.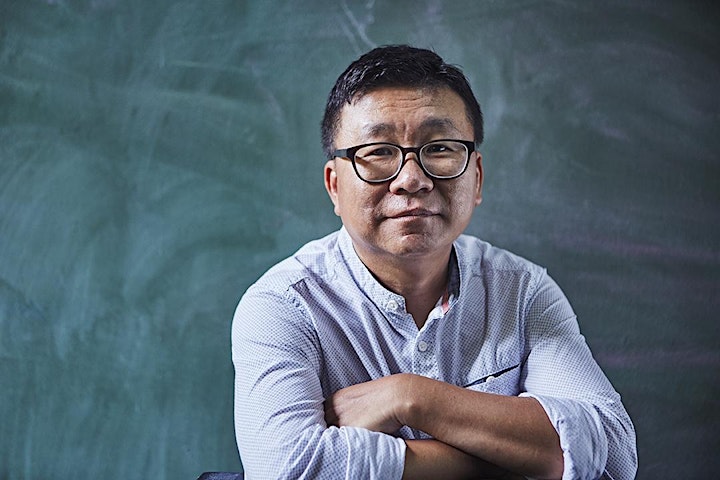 About Kok Heng Leun
Kok Heng Leun is a prominent figure in the Singapore arts scene, having built his career as a theatre director, playwright, dramaturg and educator. He is known for engaging the community on various issues through the arts, championing civic discourse across different segments of society. Having begun his work in the theatre almost 30 years ago, some notable directorial works include Drift, Trick or Threat, Manifesto and Underclass. His explorations with multi-disciplinary engaged arts has produced works like Project Mending Sky, a series on environmental issues, Both Sides, Now, a project that seeks to normalise end-of-life conversations and It Won't Be Too Long, which touched on the dynamics of space in Singapore.
Date and Time
Location
Refund Policy