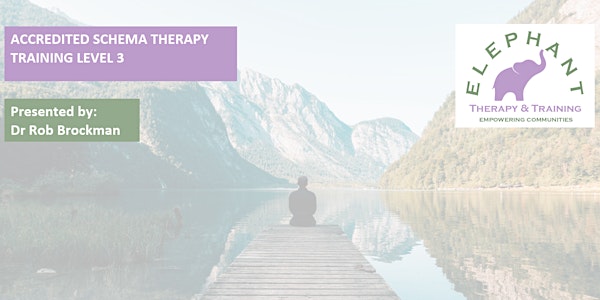 Schema Therapy Training - Level 3
When and where
Location
Copthorne Kings Hotel 403 Havelock Road Singapore, 169632 Singapore
Description
Focus of the course: In Schema Therapy, the therapist's qualities are central to the therapeutic technique in providing limited re-parenting and a working model of a 'healthy adult'. An important part of training for Schema Therapists therefore is self-therapy and reflection to understand and manage the activation of our own underlying schemas and modes. This is especially important for therapists who routinely work with complex patients (e.g. complex trauma, eating disorders, personality disorder) and settings (e.g. Prisons, Inpatient wards, group work) which can easily trigger our own schema-based reactions. Awareness and management of our own schemas and modes is therefore crucial to effective schema therapy and managing risk of therapist burnout. Participation in the workshop will include practice of new interventions to use with clients and give access to a deeper, 'experiential' understanding of schema therapy interventions. This workshop can be counted towards the ISST Therapist certification requirement of "Self-Therapy" (individual certification) and is appropriate for therapists both new and experienced with the ST model.
Places are strictly limited to allow for better supervised practice and feedback and we expect this workshop to quickly reach full capacity so please book early to avoid disappointment.
Presenter Bio: Dr Brockman has extensive experience teaching and supervising on clinical psychology masters programs in Sydney since 2010. His clinical experience is drawn from both public (e.g. Hospitals, community mental health) and private health sector positions (private practice) in Sydney. Dr Brockman is accredited by the International Society for Schema Therapy (ISST) as a schema therapy supervisor and trainer. He currently holds a senior research fellowship with Australian Catholic University (ACU) where his clinical research focuses on extending the schema model into novel populations (e.g. GAD, Eating Disorders, Psychosis). Dr Brockman is currently leading an international multi-site trial of schema therapy self-practice/self-reflection training (with model originators Joan Farrell, Ida Shaw, and James Bennett-Levy). Since 2015, Rob has trained over 200 Singaporean therapists in schema therapy (Level 1 & Level 2), and he is currently a consultant clinical supervisor for the Institute of Mental Health (IMH) Singapore, and Changi General Hospital (CGH).
Cancellation policy
Please note that if you wish to cancel your registration, the following rules will be applied:
Cancellations notified more than 3 months before the start of the event - 100% refund of the amount paid for the ticket (less administrative costs).
Cancellations notified 2 to 3 months before the start of the event - 50% refund of the amount paid for the ticket (less administrative costs).
No refund applies for cancellations with less than 2 months' notice.