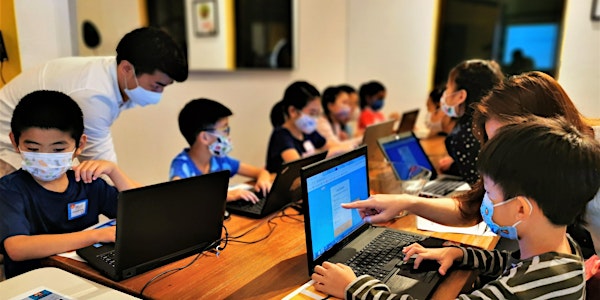 Scratch Coding Trial Class for Kids - 1 Dec 2022 (Thurs)
Join us for a free Scratch coding trial class to prepare your child for a digital-first society! Suitable for ages 7 to 9
By The Young Maker (Education Hub)
Date and time
Thu, 1 Dec 2022 18:30 - 19:30 +08
Location
Stars of Kovan 988 Upper Serangoon Road, #01-27 Singapore, 534733 Singapore
About this event
Curious about coding? Wonder if your child will enjoy picking up a new language?
Join The Young Maker for a free coding class that focuses on building your child's computer literacy!
Students will learn to pick up Scratch coding, adopt hands on learnig approach to solve challenging problems, be given the opportunity to build teamwork through collaboration with peers, hone their public speaking skills and boost confidence through project presentations.
Limited slots available so register your interest today!
TERMS & CONDITIONS:
- If your child has participated in The Young Maker's trial class before, he/she is not allowed to attend again unless specified by The Young Maker. Your ticket will be automatically forfeited. Please contact hello@theyoungmaker.com for more information.
- Providing all required information in the Order Form is necessary to ensure registration for the event is valid. TYM reserves the right to reject registrants who fail to provide the complete information required for the event.