Scratch Explorers 1, [Ages 7-10], 16 Jan - 13 Mar (Sat 10:00AM) @ East Coast
About this Event
** Note for Public Holiday **
This class will take a total of 5 weeks to complete, as 12 Feb (Sat) is a public holiday and no lesson will take place. The lesson continues on the following week.
Bring your love of science to life with code! Discover the possibilities of code, create interactive animated projects, and explore how you might expand your project to the real world.
KEEPIN' IT SHORT & SNAPPY
Weekly classes, 8 weeks x 2 hours
Suitable for kids with no prior coding experience
Integrate science with code and discover the real world applications of STEM in the world
Build coding projects in Scratch to visualise to explore your understanding of Science topics

Learn about various STEM professions and build Scratch projects related to fields like marine biology, mechanical engineering, and environmental science. In each session, you'll learn about a new STEM profession, participate in a coding challenge inspired by real world STEM applications, and build a coding project based on what you've learned about the week's topic.
Here's an example of what this looks like:
Meet a marine biologist and a marine engineer.
See how they work together to improve the conditions for marine life by cleaning up plastic from the Great Pacific Garbage Patch. Build a Scratch project to simulate the cleaning of the ocean!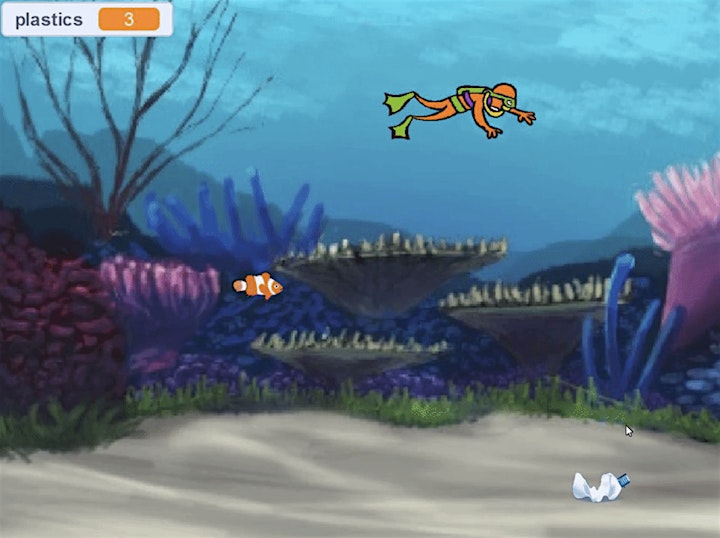 Use your arrow keys to control the diver. Collect the plastic trash and celebrate the increase in the marine life!
Meet a mechanical engineer and materials scientist that solve the challenge of efficiently sorting through recycling waste!
Magnetic forces can help us do much much more than just sticking our messages on the fridge.
Meet an environmental scientist and an ecologist as they explore the tundra biome and come up with ideas to help reduce climate change.
Research some facts, discuss with the class and do a quiz to set the context for the project. Then, build on your project using these new ideas.
Sounds awesome? This is just the start of an adventure at the intersection of coding and science!
Synergising basic concepts in science and beginner-friendly applications in code, in each class, kids process the content they've learned by building mini projects in block-based language Scratch, culminating in a final project at the end of term that expresses what they've learned.
In the process, kids develop creativity, curiosity, and a growth mindset, and in subsequent modules learn to use planning and design thinking to prototype solutions to the United Nations Sustainable Development Goals.
Science and coding outcomes are aligned to K12 Standards (K12 CS Framework, Next Generation Science Standards, Singapore MOE Science Syllabus, National Curriculum in England Science Programme).
Oh! The stuff you'll learn
Bring the science you learn in school to life by integrating it with coding and seeing how it's applicable in real life
Learn about a variety of science and engineering professions, what they do and the related science topics
"Visit" different parts of the world to see science in action
Build coding projects in Scratch to visualise to explore your understanding of Science topics
Learn to set goals, identify knowledge gaps and list steps to achieve your goals
Practice defining problems and improving projects based on feedback
Life Skills You'll Learn

Pedagogy
No lectures. No memorisation. No ONE right answer. Like real life, we're all about trying things out yourself, failing, figuring what went wrong & trying again. These are the skills & mindset that will last a lifetime and how we learn in real life. Let's get kids to learn how to learn. Because the kids who learn to learn become curious, inventive, resourceful human beings who solve real world problems to make a meaningful impact.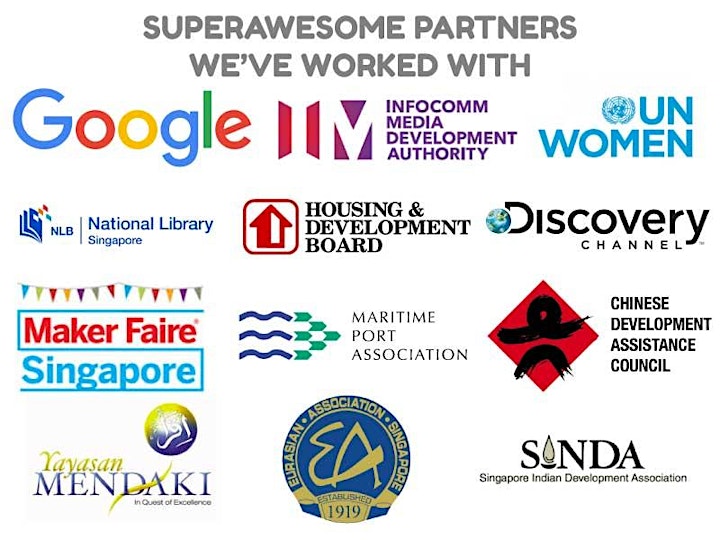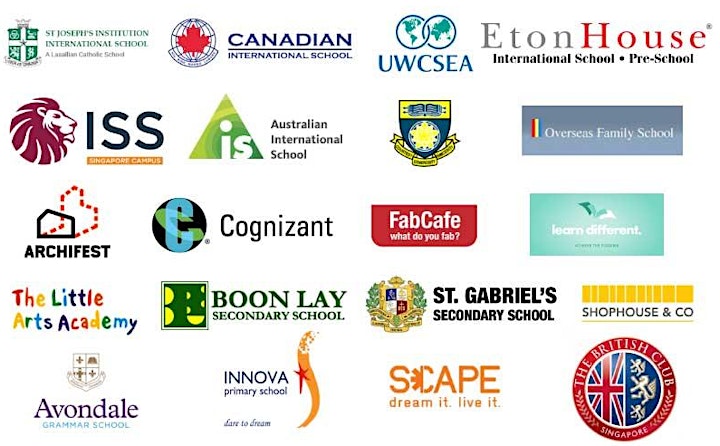 .
.
Got more questions on this course of awesomeness? Read our FAQ section below!
Frequently Asked Questions
1. My child is younger than 7, can he join this course?
It is recommended that your child try their hand at one of our courses that is aimed at the 5 to 6 age group first.
2. Who is this course suitable for?
This course is recommended for kids ages 7-10, without programming experience.
3. I've enrolled my child, what will he/she need for class?
We'll provide all equipment and materials, but you may want to bring a jacket and light snacks in case he/she gets hungry.
Have more questions? Visit our FAQs page here!
Still curious? Ring us at +65 3159 0980 - we'd love to chat.
Or email us: hello@saturdaykids.com