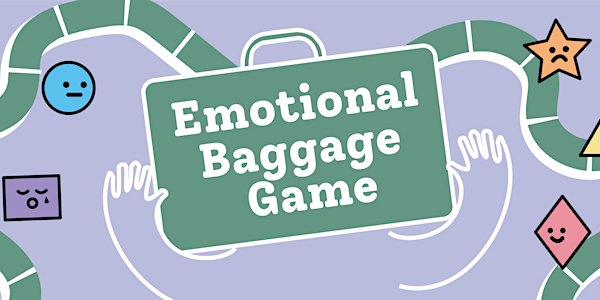 SDW2022 Design Think X Happiness: The Emotional Baggage Board Game
A presentation by TEDx Speaker, a board game play session and a forum on how we can design more wellness through emotional literacy.
When and where
Location
Auditorium, Level 2, National Design Centre 111 Middle Road Singapore, Singapore 188969 Singapore
About this event
This is a Singapore Design Week 2022 Open-Community Event.
Emotions are our subjective experiences of the world. If we can properly identify our emotions, we will become fully empowered to "design" our own happiness.
The "Emotional Baggage" Board Game is built on the framework of Design Thinking, leveraging on emotional literacy as insights to make problem-solving and vulnerable emotional conversations fun. While there are innumerable milestones to achieve in life, we also invariably accumulate a lot of emotional baggage along the way. Through this board game, the players will learn that becoming a winner entails both achieving the greatest number of milestones with the least amount of emotional baggage.
There are 3 segments to this event
200pm: Talk on "Design Happiness With Emotional Literacy" by TEDx Speaker Angela Ng300pm: Board game play (for registered players only, limited numbers)345pm: Post game play forum on "Emotions & Well-being"
*Please note that all Board-game players are required to arrive before 2pm for registrations, and attend the talk + game-play briefing at 2pm.
**When you select, "I'm interested to play the game!" in the ticket section, it is for all 3 segments of the event.