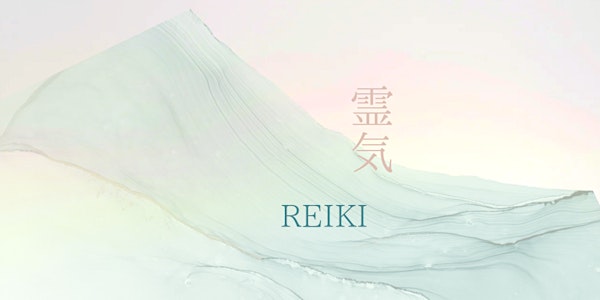 Multiple dates
Self-Reiki + Sound Healing with Haruka
Experience the Reiki flow together with the support of sound healing. Suitable for non-reiki and reiki practitioners.
By The Singing Bowl Gallery
Date and time
Sun, 26 Jul 2020 16:00 - Sun, 27 Aug 2023 17:15 +08
Location
The Wellness Studio by The Singing Bowl Gallery 160 Robinson Road #04-12 Singapore, 068914 Singapore
Refund Policy
Refunds up to 1 day before event
Eventbrite's fee is nonrefundable.
About this event
This session is for both non-reiki and reiki-practitioners who would like to experience the Reiki flow together with the support of sound vibrational healing.
We all have this innate-healing ability to bring ourselves back into balance and Reiki and sound vibrations can enhance this healing process. When we are in touch with this innate ability, we are likely to be more at peace with oneself and one's own body & mind. Join Haruka if this is something for you.
The session includes
- a group heart attunement (which last for a few weeks for a non-reiki practitioners) in the beginning so that all the participants are able to self-heal during the sound session.
*For those who wish not have an attunement, you can simply enjoy the sound healing session without having an attunement.
-instruction of hand position to do a self-healing during the session
-Sound healing session with Full Moon Singing Bowls and other harmonic instruments
What is Reiki?
Reiki is fundamentally a self-healing modality to balances and harmonises one's physical, emotional and mental state. It is a non-invasive healing method that can come hand-in-hand with other healing modalities or treatments.
Reiki is a universal life force energy and works together with the body's healing capabilities to promote and accelerate the body's natural healing process.
Reiki is a non-invasive healing modality that requires no belief system or religious bias.
Please ask Haruka for further information before the session if you have any question.
Our Facilitator
Haruka Hikita is a dedicated sound/yoga/meditation/soul mandala artist for over 10 years. She has always been looking for the way to see the world as is and this deep longing has led her to explore various methods to know the Self.
More than 10 years, she has been taking her spiritual journey at ashrams and temples in India, France, Thailand and Japan. 9 years of teaching experiences in France and Singapore in both private and group settings.
Certified yoga and meditation teacher (500/ 1700 hrs)/ yoga therapist/ reiki master/ singing bowl sound therapist/ language of Light/ Demartini Method practitioner.
Our Studio
Our Wellness Studio is a space that is dedicated to hosting and conducting sound healing related sessions and training. We also offer personal Singing Bowl Therapy sessions by various Sound Healing Practitioners. Do contact us for your appointment.
Please arrive 10 min early for temperature check and to settle in. We will begin on-time and door will be locked 5mins after the official starting time. Latecomers will not be admitted as it would disrupt the experience for all. Do feel free to bring your own cover materials such as a scarf to keep yourself comfortable. Please arrange reschedule and refund at least 24hrs before the event starts.
About the organiser
Sound Bath | Meditation | Therapy | Workshop
The Singing Bowl Gallery is a place for better mental peace and personal wellbeing.
Our dedicated team is on a mission to bring more inner-peace, balance and wellness to you through the use of the Singing Bowls and Meditation sessions.
Singing Bowl is a simple device that brings us to a relaxed and balanced state of being.
The process is easy, effective and enjoyable that doesn't involve any religious believes.
We offer regular group sound bath meditation sessions, various workshops, personal singing bowl therapy sessions and customised corporate retreat/workshop.