Seminar: Dynamics of Identity and Power in Nation-Building | 16 Jan 2020
Description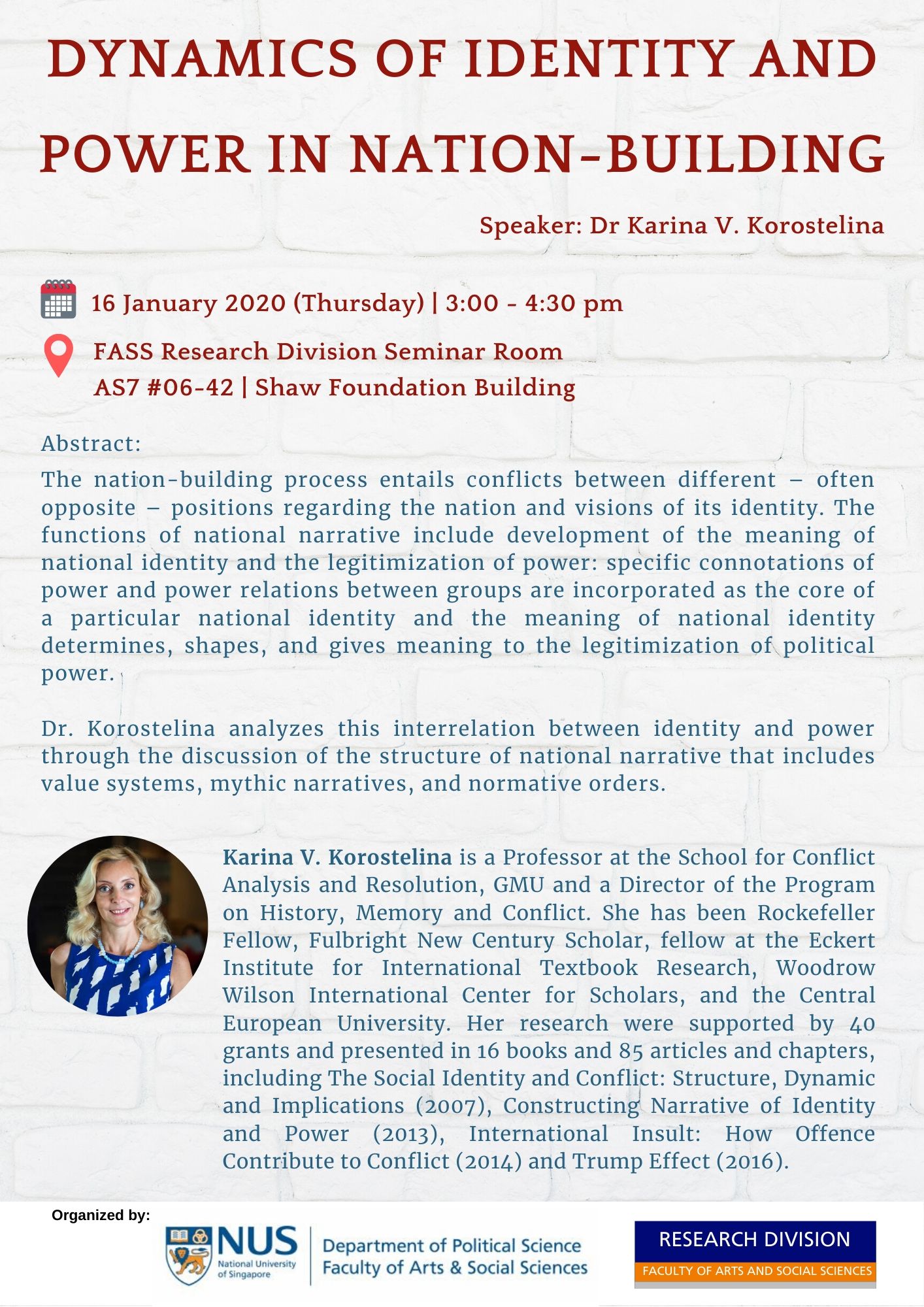 You are invited to a seminar titled "Dynamics of Identity and Power in Nation-Building" by Dr Karina Korostelina on Thursday, 16 January 2020 | 3:00 – 4.30 pm.
Dr Korostelina is a Professor at the School for Conflict Analysis and Resolution at George Mason University, and will be visiting the NUS Political Science Department in January 2020. The session will be chaired by Professor Ted Hopf (NUS Political Science).
Date: 16 January 2020 (Thursday)
Time: 3:00 – 4:30 pm
Venue: FASS Research Division Seminar Room | AS7 06-42 (Shaw Foundation Building) | Faculty of Arts & Social Sciences, National University of Singapore, Singapore 117570
This seminar is jointly organized by the NUS Political Science Department and the NUS FASS Research Division, Dean's Office. Light refreshments will be provided.
We look forward to your registration!
*Kindly note that photos and videos may be taken during the event for publicity and marketing purposes.