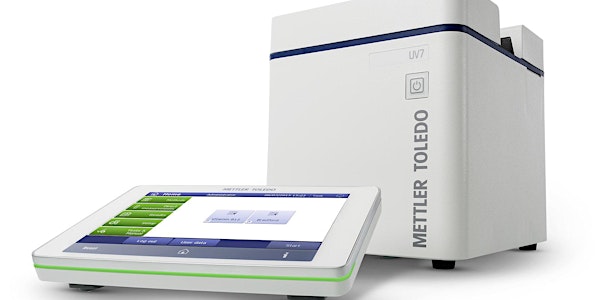 Seminar: Fundamentals of UV-Vis Spectrophotometers
UV-Vis spectroscopy is used in analytical chemistry for the quantitative determination of different analyses
By METTLER TOLEDO Singapore
Date and time
Thu, 6 Jul 2023 09:00 - 13:00 +08
Location
Mettler-Toledo (S) Pte Ltd 2 International Business Park, Strategy Tower 1 #06-03 Singapore, 609930 Singapore
About this event
UV-Vis spectroscopy is used in analytical chemistry for the quantitative determination of different analyses such as transition metal ions, highly conjugated organic compounds and biological macromolecules. It can be used to determine the concentration of the absorber in a solution. It is necessary to know how quickly the absorbance changes with concentration. This can be taken from references (tables of molar extinction coefficients), or more accurately, determined from a calibration curve.
Topics
Basic principles of UV-Vis spectroscopy
Spectrophotometer technology comparison
Tips & hints for UV-Vis measurements accuracy
Hands-on experiments
Difference between scanning and array technology with good measurement practices
Who Should Attend?
Professionals with background in the field of chemistry.
Lunch will be provided.
Mask-wearing will continue to be required during our seminars.
About the organiser
METTLER TOLEDO is a global manufacturer and marketer of precision instruments for use in laboratory, industrial and food retailing applications. With a complete range of solutions, we serve a full spectrum of customers across various markets such as pharmaceutical, chemical, electronics, food manufacturing and logistics. METTLER TOLEDO's array of solutions helps you address each of these critical challenges across the entire value chain.