Description
The Secrets of Dominating a Creative Niche through SEO
Are you struggling to grow your creative business? Are you always worrying about when will your next customer comes in? Come in for an engaging session where the speaker will share about his personal real life experience on how he uses SEO to grow his own photography niche and projects of his SEO clients.
Who Is It For?
Freelancers, owners of creative startups such as design, crafting, photography, videography, events related trades
Duration
1 hour talk, followed by 1.5 hour of Q&A session.
*Photography and video recording may occur during the event. It may be used on social media, website and other promotional purposes. If you do not wish to be photographed, please kindly inform us on the day of the event.
---
About The Speaker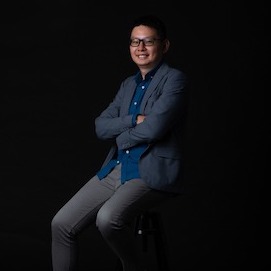 Ken Toh, Thinking Notes
After graduating with a Master degree in Information Systems from NTU in 2014, Ken gave up his comfy job
in the public service and ventured into entrepreneurship. However his first startup struggles to scale and Ken's father was diagnosed with late stage colon cancer at the same time.

Giving up his startup idea, Ken made use of his photography and SEO (search engine optimization) skill to build up a children birthday party brand in Singapore. Ken today is one of the most highly sought after birthday party photographer in Singapore, having covered more than 400 birthday parties in 3 years. Ken now runs a boutique digital marketing firm, Thinking Notes, that offers exclusive WordPress development and SEO services for more than 20 clients in different industries. Many of his clients right now are leading the market through dominating the search engine traffic in their own industry verticals. Ken's list of clients are usually from the legal, medical, home and professional services.
Thinking Notes is a professional boutique SEO company that specialized in delivering effective web solutions through technical WordPress development & psychological content delivery. We believe for website to truly works, it has to emulate the way human perceive information and naturally communicate, taking visitors through the entire buyer journey.
Our mission is to help our SME clients scale their businesses through the digital arena supported by our rare hybrid combination of expertise in WordPress development, web designing, digital marketing, UI/UX and SEO.