Event Information
Refund policy
Contact the organiser to request a refund.
Eventbrite's fee is nonrefundable.
Experience the Power of Productive Play with an exploration of 6 Serious Play methods to fuel breakthroughs in the Design Thinking process.
About this event
If you are an Innovation practitioner looking to fire up engagement or simply curious about the intersection of Serious Play and Design Thinking and are keen to take your Innovation output to the next level, then join us for this not "business as usual" workshop.
In 'Serious Play' we create a mindspace where individuals can feel free to explore a problem or opportunity through playful interaction and be energized to imagine new possibilities. In this "Serious Play" for Innovation / Design Thinking series of workshops , PLAY FACILITATORS, Angela Koch and Darwin Antipolo will share their passion for innovation in playmode and demonstrate how colourful brick play and other serious play methods can drive engagement and breakthroughs.
___________________
This Workshop consists of 9 hours of live instruction with 2 faciliators and up to 16 participants. The Workshop will be delivered using Zoom Video Conferencing, Miro collaboration canvas and Mentimeter.
Schedule - across 3 days for 3 hours per day from 1400 to 1700 (Singapore time)
10 March - 3 hours - How Serious Play transforms innovation participation and outputs - experience Discovery with Role Play and Empathy Map and a demonstration of LEGO® SERIOUS PLAY® for insight.
11 March - 3 hours - Exploration /Problem framing stages - Landscapes, Product Box and Creative Matrix
12 March - 2.5 hours - Idea filtering and Prototyping / Evaluation stages - Idea Filtering Matrix, Story Boarding, Buy a feature / Think Aloud Testing.
_______________________
All participants on successfully completing the 9 hours program will receive a SERIOUS PLAY PRACTITIONER CETIFICATION from Faculty of Play.
PLEASE NOTE: THIS IS NOT A LEGO® SERIOUS PLAY® FACILITATOR CERTIFICATION.
_________________________
SERIOUS PLAY KIT
Each participant will receive a Serious Play Kit which is an essential part of the training.
Key elements include a 49 piece brickset, Visual Story Cards, Sharpie Pen, Post-its, white card and a card box which is used in one of the Serious Play activities.
Please select the right ticket for your delivery location. There is a ticket for Singapore delivery and a ticket for international delivery. If you are unsure if we can deliver a kit to you in time please email first.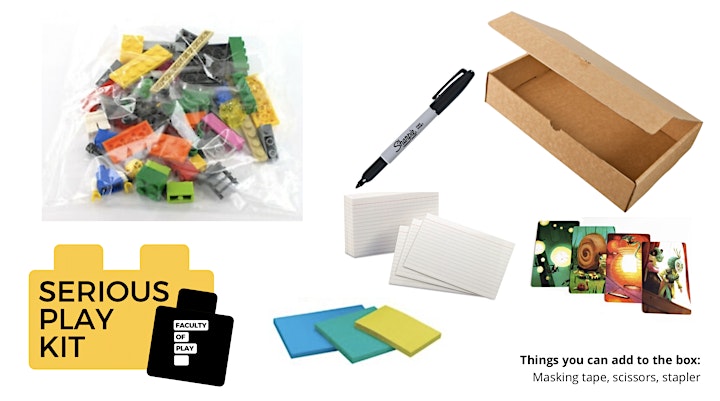 If we are unable to deliver a kit to your destination in time then the key Lego brickset can your sourced as follows:
Europe destinations: https://www.bricklink.com
Failing which - a small Lego Classic kit will also suffice:
VIDEO PREVIEW
The facilitators introducing Serious Play and Innovation in a 60 minute experiental webinar.
FACILITATORS
Angela Koch – Founder Invitro Innovation and Lead Facilitator
Angela Koch is founder of Invitro Innovation, an Asia based Ideas and Innovations Consultancy. Angela brings a wealth of Creativity and Innovation practice following a career as Strategic Planning Director with Global Brand and Communications companies TBWA South Africa, M&C Saatchi Singapore, Leo Burnett Greater China / Singapore.
For the past 10 years, Angela's Invitro Innovation work has her facilitating projects to discover the next growth engine for a business and creating experiential innovation experiences so that all employees feel empowered to participate in Innovation. Angela is a certified LEGO® SERIOUS PLAY® facilitator and Luma Institute Certified Practitioner of Human-Centered Design.
https://www.linkedin.com/in/angelakoch https://www.invitroinnovation.com
Darwin Antipolo – Founder and Principal Consultant / pxd labs
Darwin is a designpreneur at the intersection of design, technology & the arts. As a multi-disciplinary, strategic designer, Darwin uses serious play, visual thinking, and foresight/futures within his practice. A self-identifying philomath, his itinerant curiosity has helped deliver nuanced insights into his work as a facilitator, trainer, consultant, and artist."
https://www.linkedin.com/in/dantipolo/ https://www.pxdlabs.com/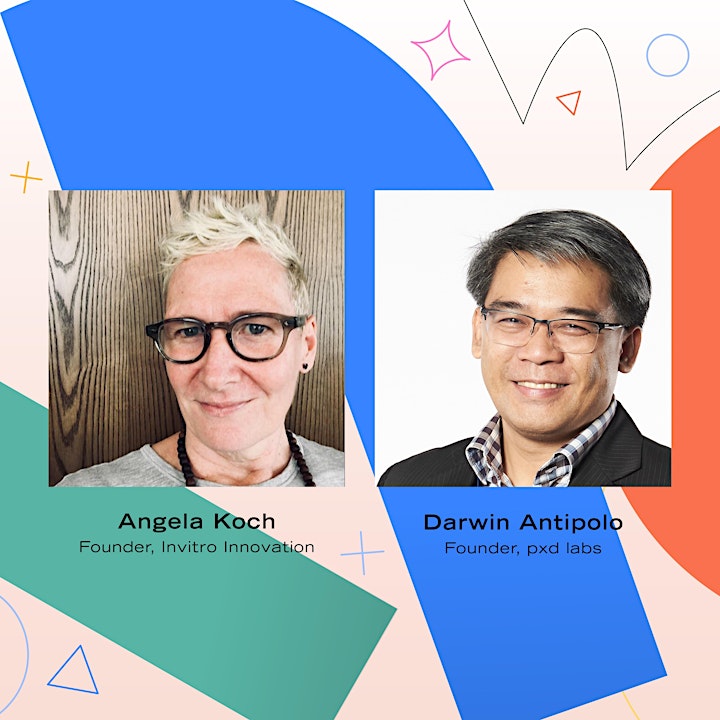 Date and time
Location
Refund policy
Contact the organiser to request a refund.
Eventbrite's fee is nonrefundable.
Organiser of Serious Play for Innovation (Virtual Edition)
We are the Faculty of Play, a collective of Serious Play practitioners who create powerful co-creation experiences. Serious Play allows us to step away from the stresses of day to day work routines and free people to explore future centred topics with a sense of wonder and curiosity.
Our Serious Play practitioners are all CERTIFIED LEGO® SERIOUS PLAY® facilitators.