SOS - Sessions Of Solidarity is a series of informal get togethers to approach very inconvenient adult topics.
About this event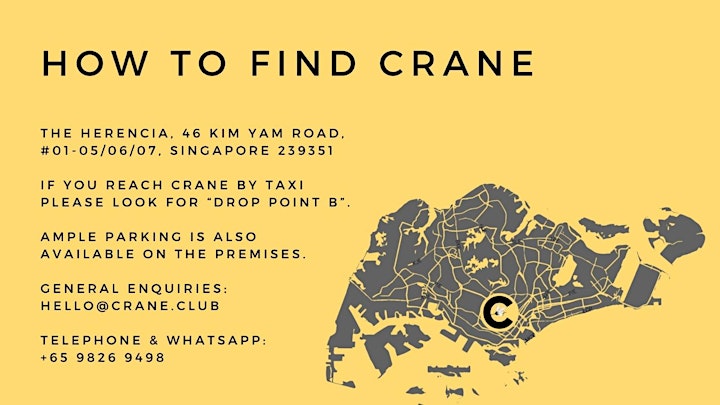 Crane always aims to be a safe space for open discussion and communication.
'SOS - Sessions Of Solidarity' aims to be an informal safe space to discuss issues faced by those of us in challenging situations of different kinds.
Initiated and moderated by Shaiful Risan (Arts Associate @ CRANE), the sessions take place the first Wednesday evening of every month at 7pm.
You can drop by to share, listen, or ask for advice.
4th August 2021 : Living In Debt
Approaching the "mature" age group but still / suddenly heavily in debt with nobody to speak to?
Still feel judged, and perhaps also lost and uncertain?
Come attend this session where you are free to share your worries without judgement with those in the same boat as you.
Sessions will be announced on a monthly basis!
****
Join in this informal session, every first Wednesday of the month.
Drop in, get a drink, have a chat, and share with others who understand what you're going through.
Please note this is NOT a formal therapy session.
If you feel after your session you would benefit from a trained counselor, Crane is happy to refer you to one of our members and partners who are properly certified for counselling.
Please be respectful of others and their opinions. Crane will not tolerate abusive and/or aggressive behaviour towards others. We value civil discussion and sharing. You may politely excuse yourself at any time if you feel the topic being discussed has potential triggers for you.
Sessions will be separated into GROUPS OF TWO PAX. Please do not intermingle outside of your designated group. Keep your mask on during the session. Your host will refrain from close personal contact for all groups.
No F&B will be permitted til after 18 August.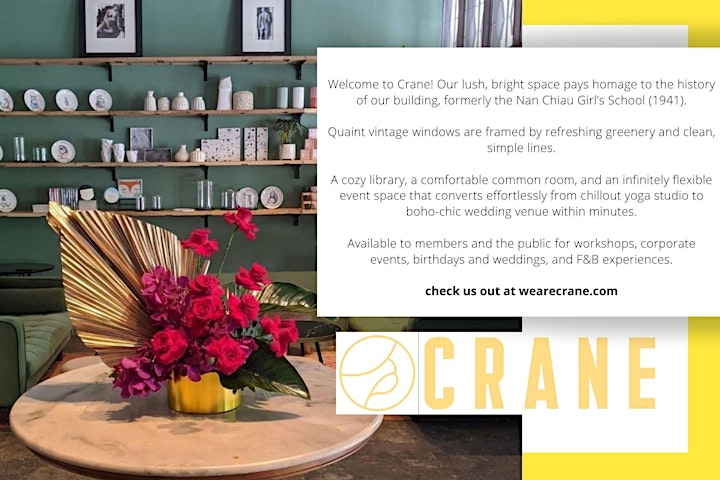 Organiser of Sessions of Solidarity: Open Support Group