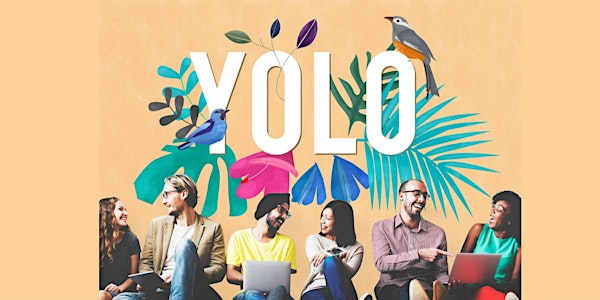 Show Me The Money (YES IT's A FUN WORKSHOP ABOUT YOUR MONEY!)
When and where
Location
NeoOne Associates 40B, 2nd Floor, Jalan Tun Mohd Fuad Taman Tun Dr. Ismail Kuala Lumpur, 60000 Malaysia
Description
Many experts have a negative view of the economy for 2017. Indeed the year started with an increase in prices of many essentials; food and fuel inclusive. Instead of worrying about how 2017 will pan out, why not plan for things to change.
You only live once! So find out your Financial Independence Figure in order that you know exactly how much you need for your future.
We'll also help you figure out the following:
1. How do I plan my finances so that I can live the life I desire?
2. How do I custom design my own Money Goal and achieve it?
3. How far am I from Financial Independence and what are the ways to get there?
4. Facts and Myths about investments and how to avoid investment traps.
Date/Time:
Saturday, 11 February 2017 from 08:30 to 19:00 MYT

Location:
NeoOne Associates
40B, 2nd Floor, Jalan Tun Mohd Fuad
Taman Tun Dr. Ismail
Kuala Lumpur, 60000

Investment: ONLY RM380
This workshop includes:
- Training Worksheets
- MoneyTracker
- 2 x Tea Breaks
- 1 x Lunch Break
- Priceless Learning and BREAKTHROUGH Experience


Let's make 2017 your Best Year yet. See you at the workshop!


Penny is a finance-focussed change manager and trainer with more than 14 years of experience conducting money workshops and innovating practical methods for financial freedom.
She introduced the popular brand, MoneyPenny that empowers youths and adults with financial literacy and financial planning proficiency through an insightful and highly unique approach to money.
Penny is an NLP Trainer, NLP Master Coach & Master Hypnotherapist with added qualifications in accounting, finance and IT. She is part of an elite froup of trainers who are dedicated to financial expertise, empowerment, and excellence.

What Other PennyWise Graduates Say About This Workshop
"Was a very enlightening event especially on fundamental financial concepts. The icing was not only on how to manage finance well, but also discovering avenues of investment, unearthing our creative potential in generating wealth. Penny is an excellent and honest communicator, who takes great care to ensure we 'get it'. Thank you for that experience!"
- Albert Foo
"I've grown from being a blur case to someone who can make sense of a Spending Analysis. I've also accomplished my first Money Goal and am working on my second one."
- Mindy Chin