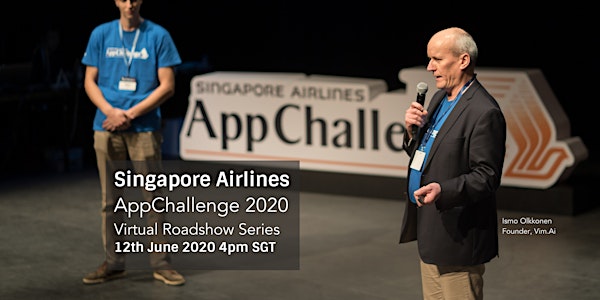 SIA AppChallenge 2020 Virtual Roadshow - Feat. Vim.AI
Join us for a Panel discussion on the challenge statements for AppChallenge 2020 and insights from a Finalist from AppChallenge 2019.
About this event
Singapore Airlines Digital Innovation Lab, the Krislab, takes you on a deep dive of the problem statements for AppChallenge 2020 and discuss insights and tips from one of 2019's finalists, Ismo from VimAi.
VimAI provides infrastructureless indoor positioning based on computer vision. It can be used in navigation applications and implementing wide area Augmented Reality (AR). The only device that is needed is an ordinary smartphone.
VimAI was a finalist in the SIA AppChallenge 2019.