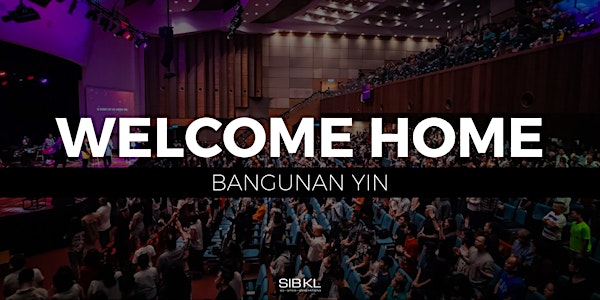 SIBKL 11.00 am Service @ BY
Reserve your seats today
When and where
Location
SIBKL (Sidang Injil Borneo Kuala Lumpur) Level 4, Bangunan Yin 7, Section 16/11, Jalan Damansara Petaling Jaya, Selangor 46350 Malaysia
About this event
Welcome to our 11.00 am service at Bangunan Yin.
Your safety is our priority. We will follow all government regulations to ensure that we worship God in a safe and sanitized environment.
Our physical services will:
Check your temperature*
Check for your service tickets**
Check-in via MySejahtera App
Check for full vaccination***
Maintain physical distancing
Wear face masks
Provide hand sanitizers
We encourage children below 12 years old to stay at home for their safety.
We encourage everyone to arrive early to secure your reserved seats and to ease entry into our sanctuary as your reserved seats will be released when service starts. Please do not worry as you will still have a seat inside the sanctuary on a first come, first served basis.
See you at church!
*To safe guard our congregants against all risk of COVID-19
**Maximum 5 per ticket type
***Requires double vaccination + 14 days after 2nd doses except Johnson & Johnson's COVID 19 Janssen and CanSino's Convidecia where it's single vaccination + 28 days after vaccination
Our Children's Ministry will be online until further notice. Please log onto http://tiny.cc/childrenministrysibkl for the Children's Ministry Services.