Description
Learning to speak Arabic can actually be ENJOYABLE and FUN! The SimplyArabic Conversational course has been specially designed for those who wish to acquire a basic proficiency in spoken Arabic. Learn Arabic by a native speaker from Tunisia!
---
The course imparts basic communicative skills in spoken Arabic and covers basic conversational topics for everyday situations from airport to hotel, eating to clothing, restaurant to shopping and more.
This short course provides conversational practices with important phrases and words that are commonly used by tourists, business travellers and people dealing with Arab travellers and visitors (e.g. sales and retail staff). In just 1 month the participant will learn enough Arabic phrases and words to conduct typical conversations with confidence. This course is conducted over 8 lessons by a native speaker.
COURSE REQUIREMENT
No knowledge, exposure or familiarity to the Arabic language is required. Although this is a short course, it is important that the student has an interest to learn about the Arabic language, either for personal reasons (e.g. travel, etc) or otherwise (e.g. business, etc).
Students completing this course may then pursue the SimplyArabic Reading/Writing Course, and the SimplyArabic Certificate in Arabic Studies course.

WHO SHOULD ATTEND THE COURSE?
Individuals who are beginning an interest in learning the Arabic language.

Individuals who intend to pursue a deeper study of the Arabic language - this course would be an excellent introduction to the language.

Individuals who plan to travel to an Arabic-speaking country (e.g. Saudi Arabia, Syria, Qatar, etc)

Business professionals who are in liaisons with Arabic speakers, as the skills learned will enhance the association.

Company staff that will be stationed in an Arabic speaking country or region.

Retail staff who regularly or intermittently service Arabic-speaking clients.
COURSE DATE & DETAILS
Commencement Dates:
28 February 2017

7 March 2017

9 May 2017

18 July 2017

13 October 2017
Time: Tuesday & Friday, 8 pm to 10 pm
Sessions: Twice a week - Tuesday & Friday
Teachers: Sidi Abid Essalah (native speaker)
No. of Lessons: 8
Fee: $180 (inclusive book/notes)
Venue: 152 Still Road (near Eunos MRT) (map)
Dates are subject to changes.
For enquiries or any clarification please call 65474407 or email enquiries@simplyislam.sg
COURSE OVERVIEW
Introduction & History of Arabic Language

Alphabets

Masculine & Feminine

Simple Writing

Arabic Numerals (1-1000)

Verbs & Nouns

Getting to know

Places Around Town

Transportation

Directions & Instructions

At the Airport

In the Hotel

In the Restaurant

In the Bank

At the Post Office

The Hospital

In a Shopping Mall

A Holiday

Sightseeing

Months & Seasons

Days and Timings

Islamic & Arabic Culture

Culture & relations in Arabic-speaking countries

Exercises, Games & Assessments
TEACHER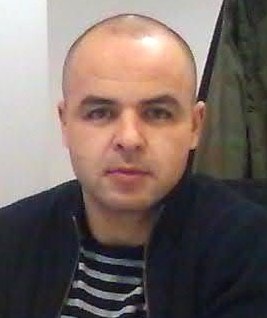 Abid Essalah is a native-Arab from Tunisia, and has a Bachelor's Degree in English Language & Literature from University of Tunis. He has worked as a teacher and translator/interepreter in Tunisia from 2005 to 2012. He also received education in United Kingdom. Since November 2012, he has been employed at SimplyIslam as a full-time Arabic Language Translator/Interpreter. He is currently conducting interpretation projects with Singapore's Ministry of Home Affairs and companies, and regularly translate official documents for individuals, corporates and agencies. He is proficient in Arabic, English and French.
Organizer of SimplyArabic Conversational Course - 2017
Traditional. Progressive. Dynamic. Experience the Beauty. SimplyIslam.
The As-Siddiq Centre for Islamic Studies Pte Ltd, commonly called SimplyIslam, is a private organisation dedicated towards education, social & community development, literary services and humanitarian services to facilitate progression of society. SimplyIslam is committed to the retention of tradition, culture & esteemed values whilst integrating contemporary challenges facing humanity today.  SimplyIslam's mission reflects its fresh and innovative approaches to communicate the beauty of Islam, whilst being deeply rooted in Islamic Sunni traditions, with a progressive & dynamic approach to modern life.