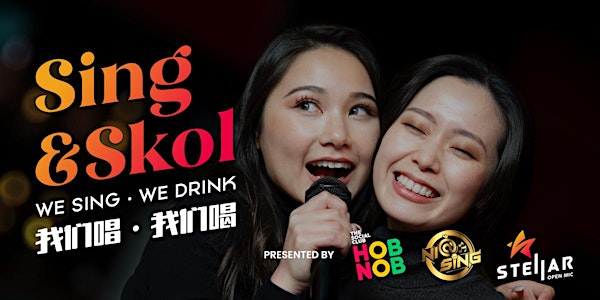 Multiple dates
歌唱社交聚會 Sing & Skol - Social Singing Gathering ( Kota Damansara )
歌唱社交聚會 Sing & Skol - Social Singing Gathering ( Kota Damansara )
Date and time
Starts on Saturday, February 18 · 8pm +08
Location
Ni@Sing Kota Damansara No.2-3A(Third floor) Jalan PJU 5/4 Dataran Sunway, Kota Damansara Petaling Jaya, Selangor 47810 Malaysia
About this event
一個人唱歌? 沒有唱歌喝酒的朋友? 來和我們一起唱歌,認識新朋友吧! 我們唱! 我們喝! 乾杯!🎤🍻
活动期间做什么?
下午 8:00pm 点准时到场。
在入口柜台出示您的电子门票,核实入场。
我们会提供一张贴纸让你写上名字并贴在衣物上,这样能让大家更容易认识你。
支持我们的赞助场地购买饮料。
敞开胸怀,友善的与大家进行互动交流。
别害羞,选首歌唱吧!
享受现场的氛围及欣赏与鼓励每一个好声音。 尽情的欢乐吧!
Singing alone? Don't have singing and drinking buddies? Come sing with us and meet new friends! We Sing! We Drink! SKOL!🎤🍻
What to do during the event?
Be on time to show up at 8:00pm.
Show us your ticket and check in at the entrance counter.
We will provide a sticker for you to write your name and stick on your shirt, hence everyone will recognise you easily.
Support our sponsor venue to buy a drink.
Be open up and friendly to make friends and socialising with other attendees.
Don't be shy, pick a song and sing!
Enjoy the show and every good voice. Happy networking!
Get update at our social media
FACEBOOK
[ PAGE ]
http://facebook.com/SingandSkol
http://facebook.com/StellarOpenMic
[ GROUP ]
http://facebook.com/groups/SingandSkol
Any question? You can reach us through WhatsApp
https://wa.me/message/Y5QAT62CT3CXH1