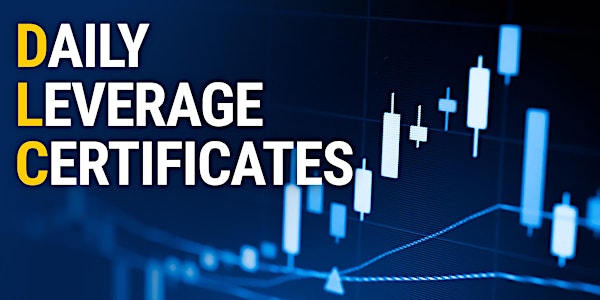 Singapore DLC Traders Interest Group Meetup
When and where
Location
SGX Centre 1 2 Shenton Way (Auditorium) 068804 Singapore
Description
Come join us at the Inaugural Singapore Daily Leverage Certificates (DLC) Interest Group meetup!
For this session, we have the pleasure to invite Mr Robin Ho, an award winning top trader and remisier, and one of the most active and successful traders in Phillip Securities.
Right after its launch SGX in July 2017, Robin made more than S$30K in one month trading the DLCs.
More About Mr Robin Ho
Robin became a well sought after speaker after turning $100K into $2 million dollars in 15 months during the global financial crisis in 2008, predicting correcting the market peak in 2007.
Every Monday, Société Générale will feature Robin in their weekly Hang Seng Market Outlook webcast, where he will share his views and strategies on trading the DLCs.
Over the years, Robin has taught and mentored thousands of professional traders. He has also developed his proprietary trading system that focuses on Price Action which he believes is the answer to the volatile market today. Robin has been conducting his flagship Master The Markets (MTM) course with Cyberquote since 2004, and appointed as SGX accredited trainer since 2012.
What You Can Learn During the Session
During this session, Robin will be sharing with us on two topics:
The Outlook of Hong Kong and Singapore Market, and
High Probability Trading Strategy Capturing the Potential Movement of HSI and SIMSCI using DLCs
We also have representatives from Société Générale and Phillip Securities to explain more and answer any questions you may have about this newly launched financial instrument in SGX, and also a demo session by on how to go about trading the DLCs from within the POEMS trading platform.

Whether you are an active trader looking for opportunities to leverage your trades, or just curious to find out more about DLCs, come join us on the 5th May!