A 7-day hybrid event with stage performances with online programmes curated for the consumers in mind. Online book fair at bookbazaar.sg
About this event
To ignite the interest and appreciation for the Mother Tongue Language and culture, the Singapore Book Publishers Association (SBPA) is organising a Mother Tongue Languages (MTL) Book Bazaar from Monday 13th September 2021 as part of the #BuySingLit movement. The official event sponsor is National Library Board, Singapore and the online book sales is powered by LAZADA as the official E-commercial partner.
The Book Bazaar will be held from Monday 13th September 2021 to 19th September 2021; over a period of 7 days at the Central Public Library, National Library Building Programme Zone 1, and Basement 1. It will be a hybrid event with stage performances with online programmes curated for the consumers in mind. While the online book fair is happening at www.bookbazaar.sg where you can shop, watch and participate in our activities and events virtually.
Admissions for public only for first day (launch day, 13 September) and weekends 11am to 7pm (18 and 19 September)
Launch Day (Tickets Needed)
Physical Event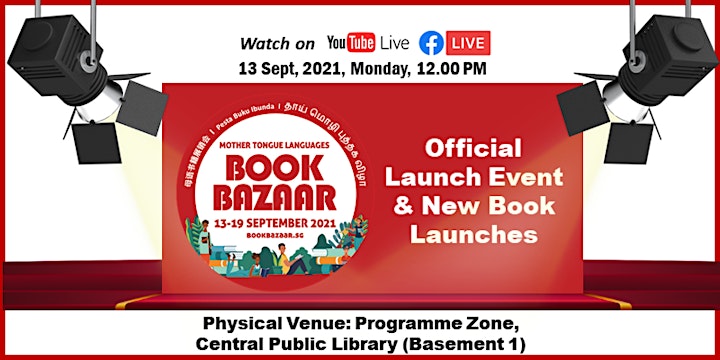 On the opening day Monday 13th September 2021 at 12:00pm, the MTL Book Bazaar will be launched by a Guest-of-Honour at the venue. Following it will be a joint book launch by Asiapac Books, Pustaka Nasional and Global Publishing.
Entry for Public will be after 4.00pm.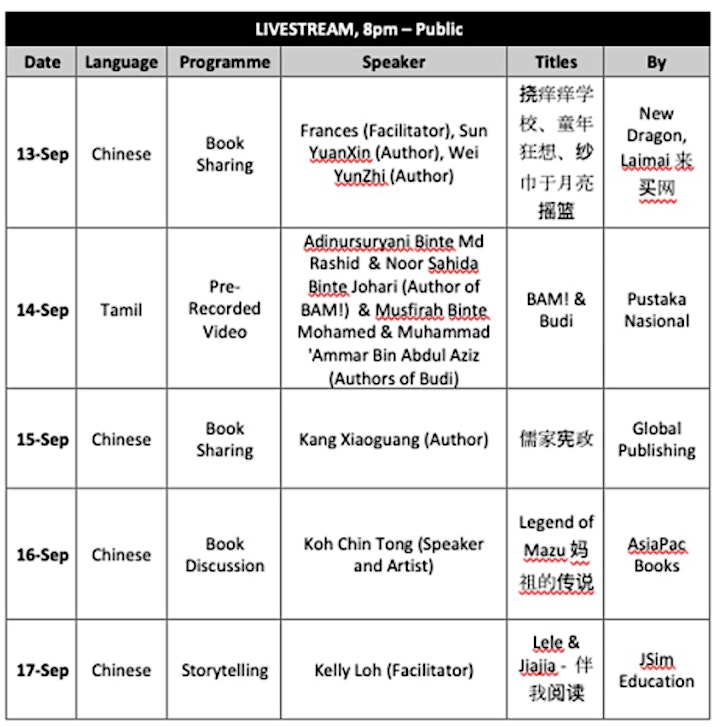 Weekend Stage Programmes - Saturday, 18 September (Tickets needed)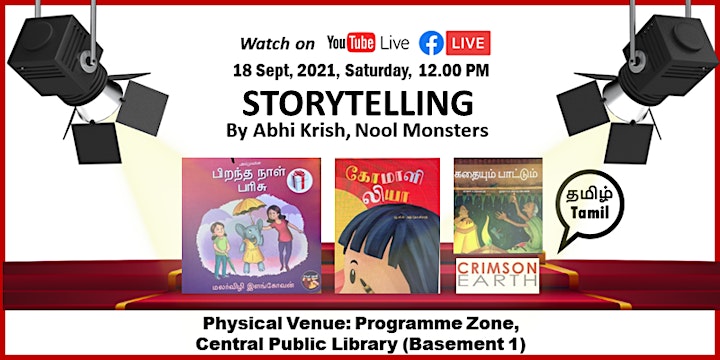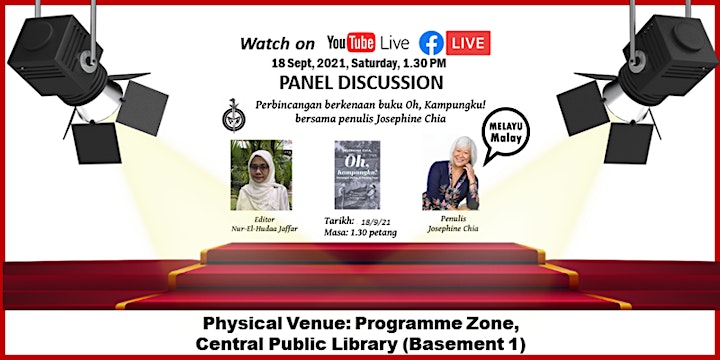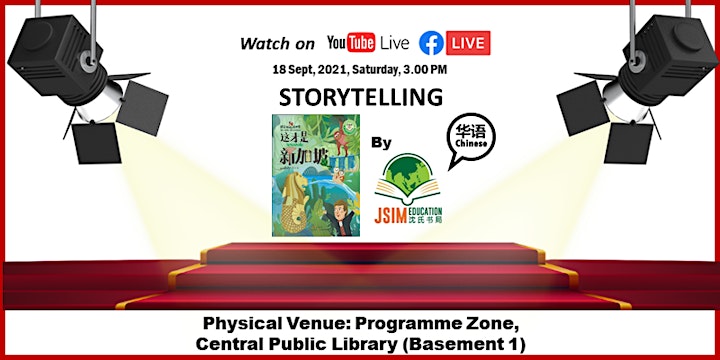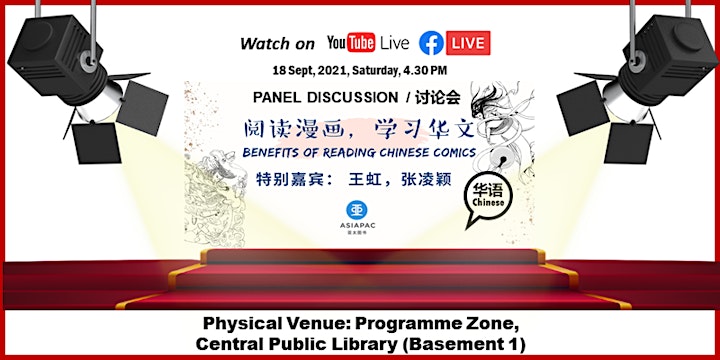 Weekend Stage Programmes - Sunday, 19 September (Tickets needed)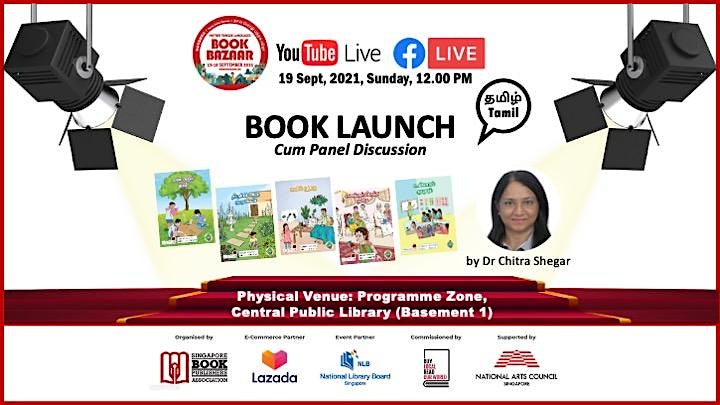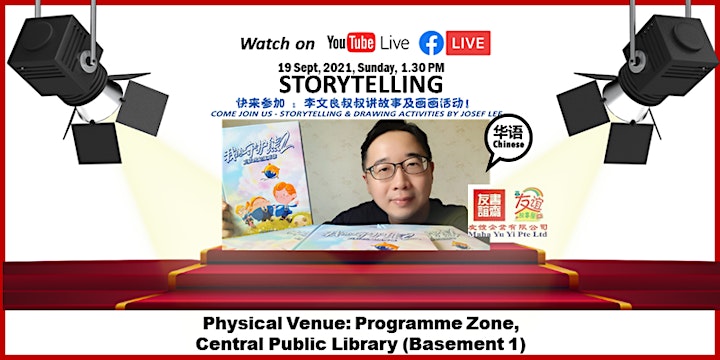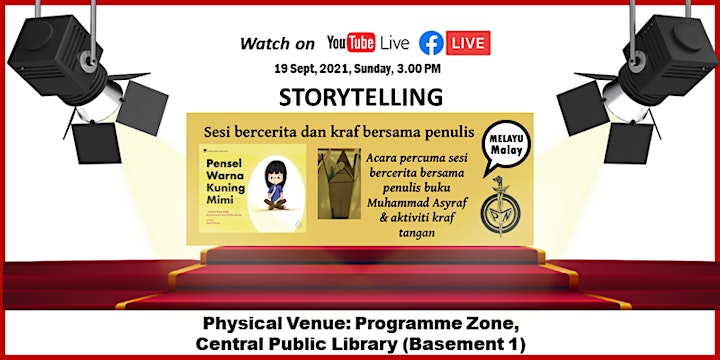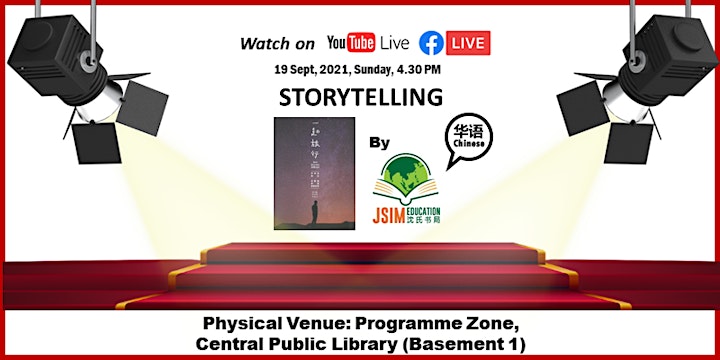 Event Promotions
Books up to 25% discount
New launch of #SingLit books
Free e-books
Win-A-Book Contest of choice
Free School Library Catalogue
Free #SingLit Tote Bag redemption with proof of purchase of books made via e-bookstores by participating publishers
This event will comply with all Safety Management Measures as specified by the Singapore Tourism Board. Such measures include, but are not limited to, the following:
Check in with TraceTogether Token at Library Entry.
Audiences are to be seated 1m apart.
A maximum of 25 people is allowed per programme.
There will be a safety zone of 3m maintained between the audience and the storytellers.
Audiences and Staff are to keep their masks on at all times. Only storytellers on stage are allowed to remove their masks but keep it on at all times when off-stage.
Ticket-holders not feeling well are strongly encouraged to stay at home and rest.
SBPA and NLB reserve the right to remove any person who they deem to be breaching Safety Management Measures from the premises.
Organiser of Singapore Mother Tongue Language Book Bazaar 2021