Sales Have Ended
Registrations are closed
Thank you for registering for the talk. Your Zoom link will be emailed to you upon confirmation of your registration.
Sales Have Ended
Registrations are closed
Thank you for registering for the talk. Your Zoom link will be emailed to you upon confirmation of your registration.
Singapore Book Council will be organising the first Singapore Translation Symposium on 25 September 2021
About this event
The Singapore Book Council will be organising its first Singapore Translation Symposium in conjunction with International Translation Day on 25 September 2021.
The Symposium will convene both local and international translators, writers, experts and stakeholders in a series of talks and discussions. They will examine pertinent issues and topics, and explore opportunities for collaboration and knowledge-sharing to facilitate the capability development of the local translation industry and the exchange of best practices among practitioners.
In addition, SBC will be organising a public programme "Let's Translate!" to create a greater awareness translation and its pervasiveness in our day to day communications.
All events will be held virtually.
The sessions will be streamed live on the Singapore Book Council
Facebook: https://www.facebook.com/singaporebookcouncil
Website: https://www.bookcouncil.sg/programmes/singapore-translation-symposium
For enquiries, please email programmes@bookcouncil.sg
Sessions
TRANSLATOR PIONEERS: A TRIBUTE TO 陈妙华 AND 杨贵谊
Time: 0930 – 1030 (SGT)
Guest of Honour: Minister of State for Culture, Community and Youth, Low Yen Ling
Featuring: Raman Daud, 齐亚蓉 (Qi Yarong), 陈妙华 (Chan Maw Woh) & 杨贵谊 (Yang Quee Yee)
Host: Su Zhangkai
In English, Malay and Mandarin
Join us in paying tribute to our pioneer Chinese-Malay translators, the husband-and-wife team of 陈妙华(Chan Maw Woh) and 杨贵谊(Yang Quee Yee). Speakers Raman Daud and 齐亚蓉 (Qi Yarong), will delve into the contribution and effort they have made in bridging the Malay-Chinese cultures and Madam Chan will recount her career as a literary translator.
TRANSLATING SING LIT
Time: 1130 – 1230 (SGT)
Featuring: Annaliza Bakri, Anitha Devi Pillai, Show Ying Xin, Sim Wai Chew
Moderator: Ho Zhi Hui
In English
In this panel, four literary translators will talk about how they translated Singapore literary works from our mother tongue languages into the various official languages. They will discuss the ways we can boost translation efforts in Singapore, and why it is important to raise the visibility of our own literature with translation.
人在江湖: THE JOYS AND PERILS OF TRANSLATING JIN YONG'S NOVELS
Time: 1400 – 1500 (SGT)
Featuring: Gigi Chang, Shelly Bryant
Moderator: Jonathan Hui
In English
In this panel, the translators of one of Jin Yong's most well-known novels Legends of the Condor Heroes, discuss their approach to translating a literary giant so beloved of Chinese readers for an English-speaking community. The panel will discuss the fine balance between maintaining fluency in English and retaining the spirit of a work filled with martial arts.
TRANSLATION ACROSS BORDERS: VOICES FROM SEA AND SOUTH ASIA
Time: 1600 – 1730 (SGT)
Featuring: Bilal Tanweer, Nazry Bahrawi, Pauline Fan, Subashree Krishnaswamy
Moderator: Alvin Pang
In English
This last panel looks at some of the barriers to literary translation in Southeast Asia and South Asia, as well as local initiatives and efforts to support translation. The speakers will also discuss how we can encourage translation between countries and cultures, so that our literature can be appreciated beyond our borders and enrich the diverse narratives of our communities.
Speakers and Moderators
Anitha Devi Pillai has authored and edited creative and non-creative fiction books as well as translated the historical fiction novel, Sembawang: A Novel (2020) by Kamaladevi Aravindan, from Tamil into English. Anitha also loves writing poetry and her work explores themes such as identity, heritage, and culture. Anitha is fluent in English, Tamil and speaks Malayalam.
Annaliza Bakri's writings, interviews and literary translations have been published by Prairie Schooner, Brooklyn Rail, Transnational Literature and Centre for Stories. She has edited and translated a poetry anthology featuring places in Singapore and her surrounding islands titled Sikit-Sikit Lama-lama Jadi Bukit, and co-translated award-Alvin Pang's What Gives Us Our Names into Malay.
Bilal Tanweer's novel The Scatter Here Is Too Great won the Shakti Bhatt First Book Prize and was shortlisted for the DSC Prize for South Asian Literature and the Chautauqua Prize. The novel was even translated into German and French. His writings have appeared in local and international magazines including Granta, The New York Times, Dawn, and The Caravan.
陈妙华、笔名丁娜、白霞等,是新加坡华裔马来文化工作者之一。她曾任职新加坡 星洲日报 及 联合早报 35年。她与杨贵谊合编17部马华、马来和马华英、华马英词典。业余她长期从事华马文化交流工作,翻译马来西亚和印尼报章社论,撰写文章向读者介绍新、马、印三国马来社会和文化。
Chan Maw Woh or Chan Meow Wah is a writer, a Chinese and Malay language translator and was even a journalist for Lianhe Zaobao, Singapore. Chan started her writing career in 1958 when she wrote her first short story "Ah Ngo", which was published in the literature section of the Nanyang Siang Pao. She has written and translated 17 titles of books and received several literary awards for promoting the Malay language and literature beyond the Malay Community.
Gigi Chang not only translates fictional novels like Jin Yong's martial arts series, Legends of the Condor Heroes - Volume II: A Bond Undone, but she also translated for theatre that includes classical Chinese dramas for the Royal Shakespeare Company. She also co-hosts a regular programme on plays for the Chinese-language podcast Culture Potato.
Mohd Raman Daud ialah seorang penulis drama pentas dan televisyen, esei dan cerpen, editor beberapa buku cereka dan bukan cereka, termasuk adikarya almarhum Pendeta Dr Muhd ​​Ariff Ahmad, Nilam, dan bergiat dalam bidang persuratan dan gerakan persatuan sejak belia.
Mohd Raman Daud is an author of stage and TV plays, essays and short stories, and editor of several fiction and nonfiction books, including the late Dr Muhd Ariff Ahmad's magnum opus, Nilam. He has been a literary activist and cultural organiser since his youth.
Nazry Bahrawi is a literary translator, critic and academic. Nazry hopes to introduce Anglophone readers to Malay literature through translation. He has translated two Singaporean literary works by Cultural Medallion winners from Malay to English. As an academic, he specialises in the study of non-material cultures in literary texts and films of the Malay Archipelago.
Pauline Fan is a writer, literary translator, cultural researcher, Creative Director of cultural organisation PUSAKA, and the Director of George Town Literary Festival, Malaysia's largest international literary festival. Pauline's translation of poems by Sarawak poet, Kulleh Grasi, Tell Me, Kenyalang (Circumference Books, 2019), was shortlisted in the United States for the 2020 National Translation Award in Poetry, and longlisted for the Best Translated Book Awards 2020. She holds a Masters in German Literature from the University of Oxford.
齐亚蓉,1966年出生于中国陕西,1989年毕业于陕西师范大学,1997年移居新加坡。2015年5月开始文学创作,先后荣获十多项诗歌及散文大赛奖项,为 第八届冰心文学奖 首奖获得者。 著有散文集《他乡故乡》及《爱上一座城》。
Qi Yarong was born in Shaanxi, China in 1966, graduated from Shaanxi Normal University in 1989 and moved to Singapore in 1997. She started writing in May 2015 and has won more than ten poem and prose awards. She is the first prize winner of the Eighth Bing Xin Literature Award, and the author of essay collections Hometown Afar and Fall in Love with a City.
Shelly Bryant is a poet, writer, and translator. She has translated more than fifty books from Chinese and edited two poetry anthologies. Her translation of Sheng Keyi's Northern Girls was long-listed for the Man Asian Literary Prize in 2012, and her translation of You Jin's In Time, Out of Place was shortlisted for the Singapore Literature Prize in 2016.
Show Ying Xin is a postdoctoral fellow at the Malaysia Institute, Australian National University and she lectures at ANU's School of Culture, History & Language. She is interested in the knowledge and cultural productions in Singapore, Malaysia and Indonesia. She translated Singaporean writer Alfian Sa'at's flash fiction collection Malay Sketches into Chinese in 2020.
Sim Wai Chew is an Associate Professor of English in the School of Humanities, Nanyang Technological University. He is the co-editor of Island Voices: A Collection of Short Stories from Singapore and British-Asian Fiction, and author of a Routledge Guides to Literature volume on Nobel laureate Kazuo Ishiguro. He recently authored an English translation of a Singapore Sinophone novel titled Exile or Pursuit or《放逐与追逐》.
Subashree Krishnaswamy is a writer, translator, editor and teacher. She won the Sahitya Akademi (Translation Prize 2018) for her translation of The Tamil Story: Through the Times, Through the Tides. She also edited and translated an anthology of Tamil poetry, Rapids of a Great River, and collaborated with K Srilata on the book Short Fiction from South India.
杨贵谊,长期从事马来语文研究、教学、马来语词典编纂,并积极推动新加坡和马来西亚的华马及马中文化交流,促进各族人民的互相了解与合作。杨博士与陈妙华合编17部马华、马来和马华英、华马英词典。
Yang Quee Yee is a renowned and influential Malay language scholar and lexicographer in Malaysia and Singapore. He was a lecturer at the former Nanyang University. He also served as visiting professor to the Beijing Foreign Studies University and the Beijing University's Department of Malay language. To date Dr Yang together with his wife, Chan Maw Woh, compiled 17 dictionaries.
Moderators
Poet, writer, editor, and translator; Alvin Pang was Singapore's 2005 Young Artist of the Year (Literature) who also received the 2007 Singapore Youth Award (Arts and Culture). Featured in the  Oxford Companion to Modern Poetry in English, his writing has been translated into more than twenty languages worldwide. His recent books include What Happened: Poems 1997-2017  and Uninterrupted Time. In 2021, he was appointed to the honorary position of Adjunct Professor of RMIT University.
Ho Zhi Hui is a translator, writer and teacher. She did her undergraduate degree in Politics, Philosophy and Economics at Oxford University and her MA in Translation and Interpretation at Singapore's Nanyang Technological University. Her dissertation, which focuses on translating M40 by Singapore writer Chia Joo Ming, won the Han Suyin Prize. She is particularly interested in how translation, literature and language serve as vectors of power and how globalisation has allowed languages to cross-pollinate each other.
Su Zhangkai was formerly a part-time lecturer with the Department of Chinese Studies at the National University of Singapore and a secondary school teacher. He was conferred the 2013 Fellow of Academy of Singapore Teachers in recognition for his outstanding contribution towards professional development. He also translated many picture books, including The Little Chef (Pustaka Nasional, 2018) and Bear With Me (Sprout Language Centre, 2019)
In Partnership With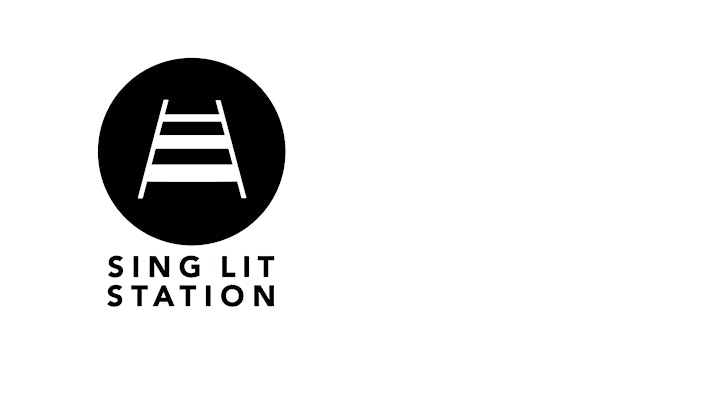 Supported By

Organiser of Singapore Translation Symposium 2021
Singapore Book Council (SBC) is a charity founded in 1968. Its vision is to Build Our Imagine-nation by developing creativity, imagination and original thought through writing, reading, illustrating and storytelling. Its mission is to fulfil this vision through books and literary art events, workshops, and awards, because it all starts with a story.
 Support the Singapore Book Council!
As an independent charity with IPC status, the Singapore Book Council relies heavily on individual donations to help us promote a diverse, multilingual Singapore literature. Please donate to us so that we can organise more events like this, especially during this challenging time: https://www.giving.sg/singapore-book-council-limited