Children will learn to apply the 6 Thinking Hats technique to explore solutions to problems, make decisions and discover ideas creatively.
About this event
3 - Day December Holiday Camp.
This December School Holiday, let your child pick up a necessary Life Skill.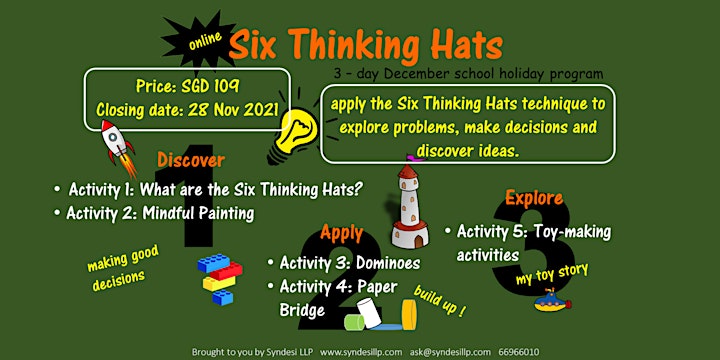 Our Children deserve the Advantage in life. Start early, by encouraging them to build Problem-Solving skills.
A valuable Life Skill to have.
Let's encourage our children to make decisions. Let's give our children the opportunity to make choices, the right way. The 6 Thinking Hats way.
with the correct mindset, our children will develop...
the Confidence to respond to Challenges
the Ability to Embrace failure & develop Persistence
the Ability to Identify problems & solutions
the Attitude & Aptitude to Learn, Unlearn & Relearn
S$109 for 3 days including all activity materials
For children aged 6 years to 9 years
A 3-day program with a total of 4.5 hours
An Online program via Zoom in the comfort of your home
All hands-on materials will be delivered to your home
An e-Certificate of Participation will be issued via email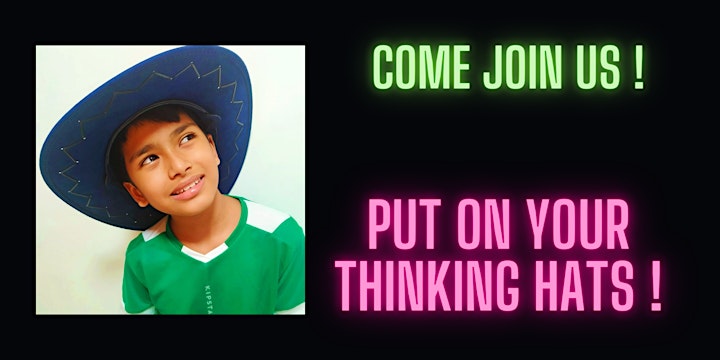 The 6 Thinking Hats - December Holiday Program Schedule:
Day One - 6 December 2021 (10.30 am to 12 pm)
Making Good Decisions
Activity 1 - What are the Six Thinking Hats?
Activity 2 - Mindful Painting
Day Two - 8 December 2021 (10.30 am to 12 pm)
Build Up !
Activity 4 - Paper Bridge
Day Three - 10 December 2021 (10.30 am to 12 pm)
My Toy Story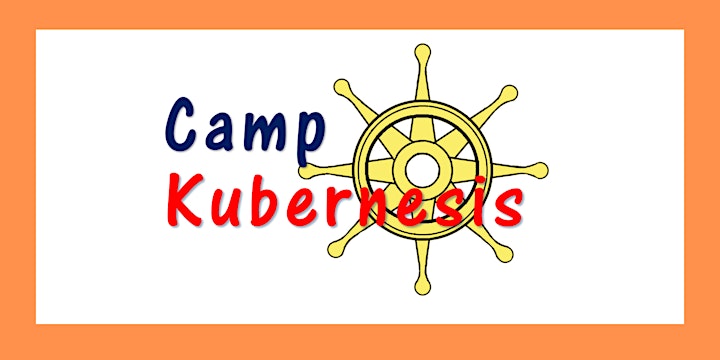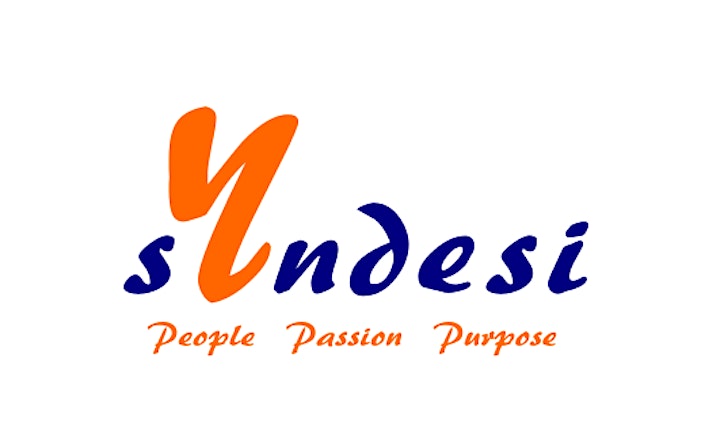 Date and time
Location
Refund policy
Organizer of Six Thinking Hats - introducing design thinking for kids