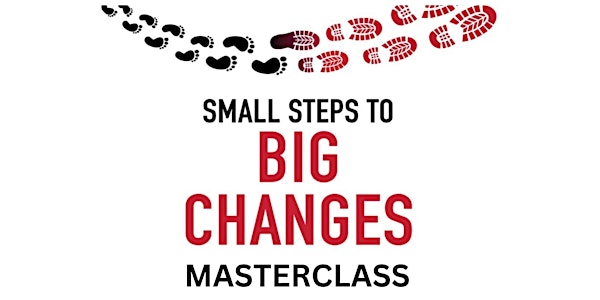 Small Steps To Big Changes Masterclass
ONLINE: How to hold conversations that create optimism and desire for change
About this event
As a leader, do you wish that your team members can quickly be solution-focused, instead of problem-focused?
Have you ever had difficulty leading optimistic change?
Do you wish that you could help team members overcome inertia and get results fast?
Using our NEW proprietary DEEP Model, we share with you an evidence-based approach that creates possibilities, replicate success and create forward momentum.
KEY TAKEAWAYS:
1. Understand why traditional diagnostic language may not always yield positive results.
2. Hold conversations that create optimism and desire for change.
3. Learn the DEEP Model to systematically help you hold conversations that create possibilities, identify success strategies, and next step forward.
Audience: Managers, Head of Departments and Senior Leaders.
This approach is used by thousands of people working in multinational corporations, governments and non-profit organisations, to create sustainable change conversations that deliver results.
TESTIMONIALS
"This program has influenced my thoughts about leading teams and how to avoid victim talk." - Navab Singh, Director, Agency for Science, Technology and Research (Institute of Microelectronics)
"As a leader, I have heard significant feedback from the team on how to create progressive steps and forward momentum for our teams. I like the results generated." - Haytham Sawalhy, Director, Orange Business Services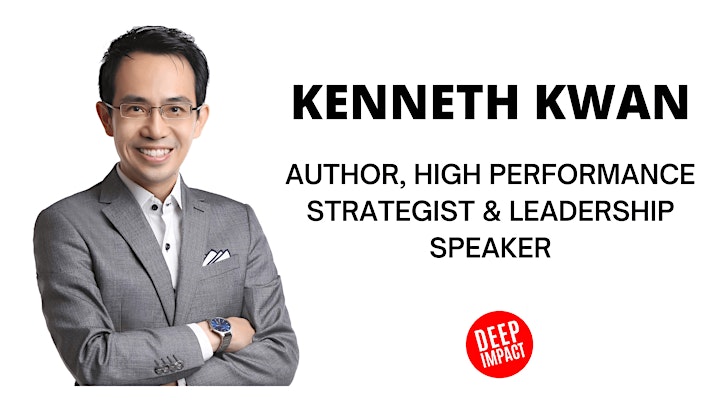 Kenneth Kwan is an author, global leadership speaker who has spoken to over tens of thousands of professionals in 40 countries. He has also been engaged to speak in many virtual business conferences and trainings. He is also a published author and his book "Small Steps To Big Changes", is a result of more than a decade of work with clients.
Organizations like AIA, Singapore Airlines, Baxter Inc, Coca-Cola, SingHealth, Hilton Worldwide, the Singapore Government and many more have engaged Kenneth to give keynotes.
For more information on Kenneth, please click here.